This post may contain affiliate links. Read my disclosure policy here.
This post is written by managing editor Anna Hettick, she was compensated for her time writing this post but all opinions remain her own. Post sponsored by Lunchbox.
Have you started thinking about Christmas shopping yet? I tend start thinking about getting a head start on Christmas shopping about this time of year, but I don't actually get my shop on until November. I like to plan ahead….I'm just not that great at executing that plan in as timely a manner as I would like!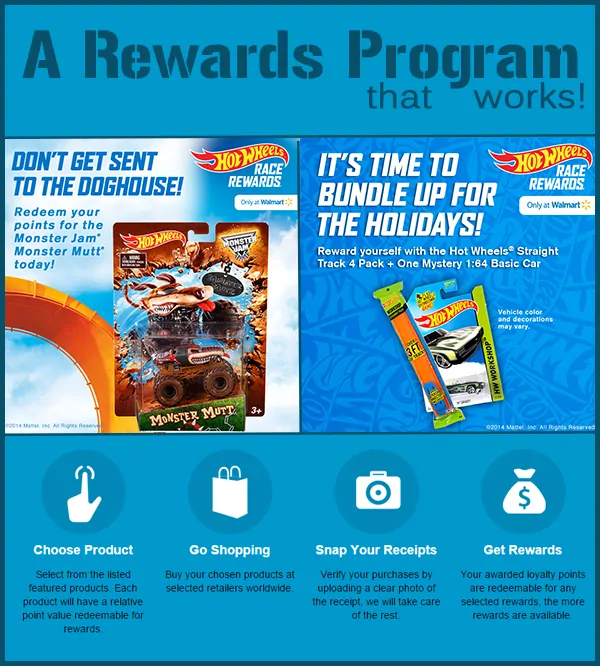 My son is such a toy kid. He made his first Christmas list back in the Summer. He would spend HOURS browsing Walmart.com and writing down what he wanted. He currently has three full pages. Good thing we have two sets of grandparents and an aunt and uncle that all buy for him. Plus, he knows that he won't get even half of what he's asked for. He just likes to give us lots of options!
My daughter on the other hand is not really into toys, and hasn't ever been. She made a small list that both the grandparents, the aunt, and I all have to split. It's way more challenging to not duplicate things with her. But at least she gives us some options right?
In the past, I always steered clear of "rewards" programs, because they always seemed to be scammy or too good to be true. That's why rewards programs like Hot Wheels Race Rewards are so great.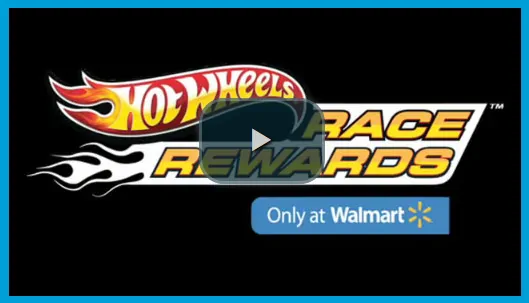 If I am already going to be purchasing something, and I get a reward for that, then of course I'm going to jump on it. You purchase an item and you get rewarded with special points, which you can redeem for items such Monster Jam Monster Mutt 1:64 car collectible, the Hot Wheels Straight Track 4 pack and one mystery 1:64 basic car! All you have to do is buy, scan and earn, to be on track to redeeming all new and exclusive rewards!
How it Works:
Choose your products
Go shopping
Snap a pic of your receipts
Get rewarded!
This sounds like a great rewards program right? I think so too. Click on the video above (or click here: Hot Wheels Rewards) to find out exactly how the rewards program works. One thing to note, this rewards program expires on December 31, 2014 and any points not redeemed by then will be lost. Don't loose them!
Are your kids "toy kids"? How do you feel about rewards programs that really work?
Disclosure: This post is sponsored by Lunchbox. However all opinions remain those of the writer.