This post may contain affiliate links. Read my disclosure policy here.
Watching this Unilever Project Sunlight #ShareAMeal video literally brought tears to my eyes. I'm a single mom feeding my children through this tough business of blogging, so while this post is sponsored (which goes to feeding my own kids), my enthusiasm for this program is my own.
Unilever wants to help turn the tables on child hunger in America. And they want us all to join the fight.
Currently, in America there are 16 million children struggling with hunger. 1 in 5 children are unaware where their next meal is coming from. Hunger in America has no boundaries it is in rural, urban, & suburban areas. One of these children could be your own neighbor or one of your child's friends from school.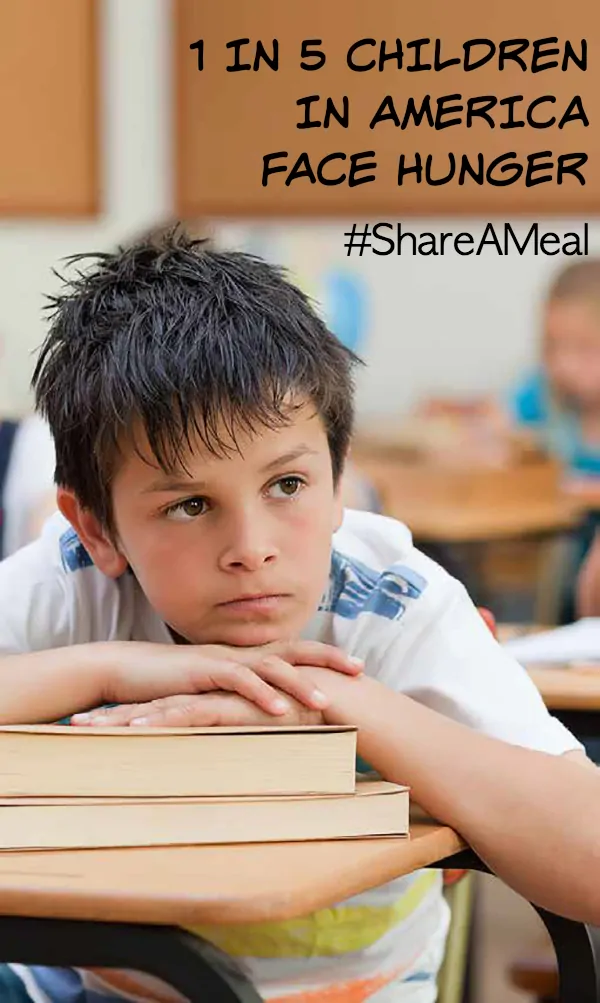 Running out of food must be terrifying. As parents we do everything we can to protect and provide for our children… but what if everything isn't enough.
I'll be honest, I worry about money constantly. I'm a single mother with two children and I earn the money we need for our groceries and our mortgage by blogging. It's not the most lucrative business, but it allows me to have a flexible schedule and since I work at home, I can keep some costs down… like sharing a car with Janice. But, our biggest expense, after our mortgage, is food.
So many families, for various reasons, simply cannot afford food.
To help shed light on this issue, and be a part of the solution, Unilever Project Sunlight is recruiting 100 influencers, from bloggers like us to celebrities and youth activists from across the country to help raise awareness of an issue that likely impacts everyone's neighborhoods but often goes unnoticed.
Josh Duhamel, dad turned child advocate, is joining forces with Unilever Project Sunlight and Feeding America, the nation's largest hunger relief organization, to launch a nationwide initiative to raise awareness for this issue that hits close to home by rallying friends and families to "Share A Meal" to turn the tables on child hunger in America.
As a father, it's inconceivable to me that the kids I see on the playground, or in my neighborhood, could be from a home that doesn't have enough food on the table, said Duhamel.
Unilever Project Sunlight encourages people to create a brighter future for children, by taking small steps to live  sustainably, use less and share more. This Fall the initiative is focusing on Child Hunger. Unilever Project Sunlight wants all consumers to get involved and uncover the reasons they share a meal.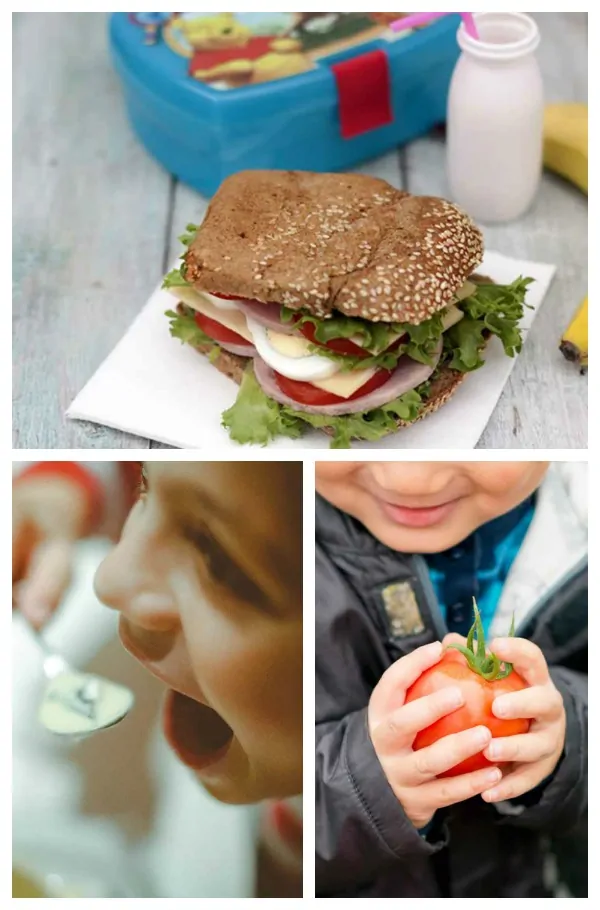 On October 13th, Unilever Project Sunlight premiered an original documentary – Going to Bed Hungry: The Changing Face of Child Hunger – you can watch the full video here: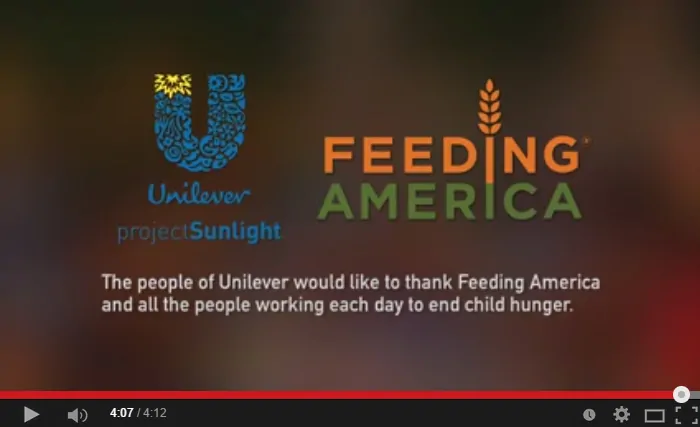 Ready to help? Here's how you can:
Help a Family in Your Neighborhood:  Something as simple as sharing a meal with a neighbor, such as lunch, a dinner party, or packing an extra school lunch can go a long way in helping.
Coordinate with Your Local Food Bank: Host your own food drive or volunteer. You can use Feeding America's online Food Bank Locator to find a food bank in your area. You can even host a virtual food drive, it's a good way to reach out to family and friends.

Donate: Instead of eating out one evening, stay in and donate your savings to Feeding America.
You Buy One, We Give One: Look for the Unilever "You Buy One, We Give One" coupon offer in the Sunday paper on November 16.  Redeem at participating stores from November 16 – 30 and Unilever will donate one meal* to Feeding America when you purchase any participating Unilever product.
Lend Your Voice:  Inspire others by revealing why you're helping to end child hunger on social media using, "I #ShareAMeal because…"
*$1 helps provide 9 meals secured by Feeding America on behalf of local food banks. $0.111 from each qualifying coupon redemption will be donated to Feeding America. Unilever guarantees a minimum donation of $150,000 and a maximum donation of $200,000 from 11/16/14 to 11/30/14 date through the redemption of each coupon. Meal claims valid as of 5/29/14 through 12/31/14. Limit 1 per person, per household.