This post may contain affiliate links. Read my disclosure policy here.
5 Minutes for Books managing editor Jennifer shares her thoughts on a re-issue of an old favorite series for young readers. This is a sponsored campaign.

My son learned to read at an early age and was reading fluently by first grade,  but that didn't mean he enjoyed reading. I worked hard to find books that would interest him as a 6 to 8 year old proficient reader.  I remember coming across a Ricky Ricotta book with fairly large-sized type (="easy"), line-drawings, and fun storylines perfect for his age.
When I heard that Ricky Ricotta's Mighty Robot series was being republished in new all-color editions, I was really excited.  My son Kyle is all grown up now (a 10-year-old 5th grader), but watch what he has to say about these books:
I loved finding out a little bit more about author Dav Pilkey in the official blurb:
When Dav Pilkey was a kid, he suffered from ADHD, reading challenges, and behavioral problems. Dav was so disruptive in class that his teachers made him sit out in the hallway every day. Dav loved to draw and make up stories, so he spent this time creating his own original comic books.

In second grade, Dav created a comic book about a superhero named Captain Underpants. His teacher ripped it up and told him he couldn't spend the rest of his life making silly books. Fortunately, Dav was not a very good listener.
Dav has written and illustrated many bestselling books for children, including the Captain Underpants series with over 70 million books in print, the Ricky Ricotta series, and The Paperboy, a Caldecott Honor Book.
Dav grew up in Ohio and now lives with his wife in the Pacific Northwest. You can learn more about him at www.pilkey.com.
Visit the Ricky Ricotta Official Site
Learn more about author Dav Pilkey
Follow Scholastic and ScholasticTeach on Twitter
Like Scholastic Parents and Scholastic Teachers on Facebook
ADDITIONAL FUN
Check out the Classroom  Guide
Play the Make Your Own Robot Game
Read Chapter Excerpts & a Mini-Comic Excerpt
Download the Character Cards
Check out Ricky Ricotta Printables
Find More
Find more great book suggestions on our Books Pinterest Board.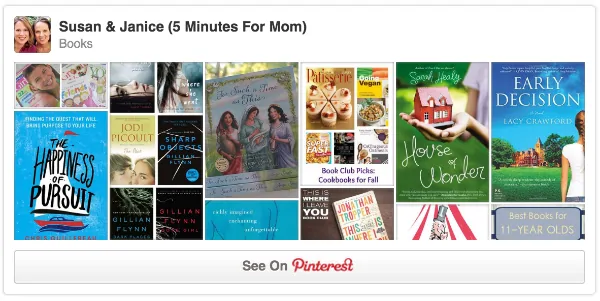 Follow all our Pinterest boards at pinterest.com/5minutesformom