This post may contain affiliate links. Read my disclosure policy here.
XPRIZE has joined forces with Walt Disney Studios Motion Pictures and Disney Corporate Citizenship for a nationwide video contest designed to find the real-life counterparts to the animated heroes that will soon burst onto the big screen in "BIG HERO 6," an action-packed comedy-adventure from Disney opening November 7, 2014.
The contest is open to young people between the ages of 8 and 17 to harness their creativity and come up with innovative ideas to tackle the world's biggest challenges using science, technology, engineering, art and/or mathematics.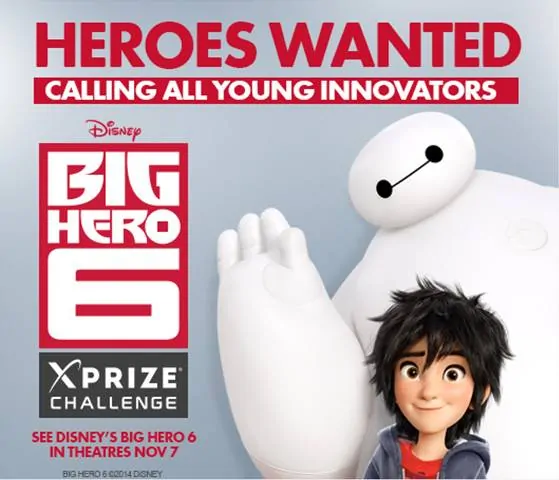 The six winners, the real-life "Big Hero 6," will travel to Los Angeles to walk the red carpet at the film's Hollywood premiere in early November, go behind the scenes and meet the creative minds at both Walt Disney Animation Studios and Walt Disney Imagineering, join a special "Visioneering™" experience at XPRIZE headquarters, plus other prizes.
Video Submissions will be judged on innovation, creativity and presentation. Twenty (20) finalists will be selected based on the highest scores resulting from preliminary scoring by XPRIZE judges. In mid October, a panel of luminary S.T.E.A.M. expert judges will evaluate the twenty finalists' submissions and six (6) winners will be selected through a combination of the expert judges' scores and public voting results.
The contest is open for submissions from now until October 12, 2014.
Participating kids will compete in two divisions: Junior Division (8-12 years of age), and Senior Division (13–17 years of age). All entrants must have prior consent from their parent or legal guardian in order to participate in the challenge. Registration details are available at https://www.xprizechallenge.org/
The video submissions may involve a short story, sculpture, drawing, model, robot or whatever method best communicates the idea in the most creative way (please see Official Rules for further details, restrictions and limitations). They will be scored on how well they explain the problem, show their solution, and explain what they learned and the impact their idea would have on themselves and the world. The more creative and engaging their presentation is, the better their chance of winning.
About Big Hero 6
From Walt Disney Animation Studios, the team behind "Frozen" and "Wreck-It Ralph," comes "Big Hero 6," an action-packed comedy-adventure about the special bond that develops between Baymax (voice of Scott Adsit), a plus-sized inflatable robot, and prodigy Hiro Hamada (voice of Ryan Potter).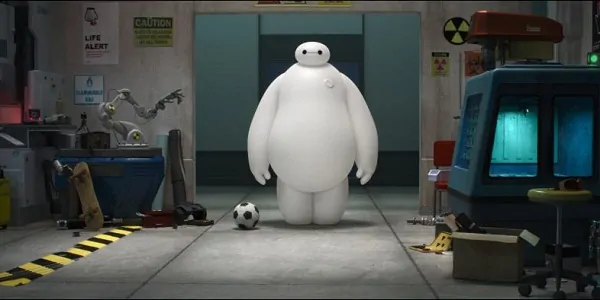 When a devastating event befalls the city of San Fransokyo and catapults Hiro into the midst of danger, he turns to Baymax and his close friends adrenaline junkie Go Go Tomago (voice of Jamie Chung), neatnik Wasabi (voice of Damon Wayans Jr.), chemistry whiz Honey Lemon (voice of Genesis Rodriguez) and fanboy Fred (voice of T.J. Miller).
Determined to uncover the mystery, Hiro transforms his friends into a band of high-tech heroes called "Big Hero 6."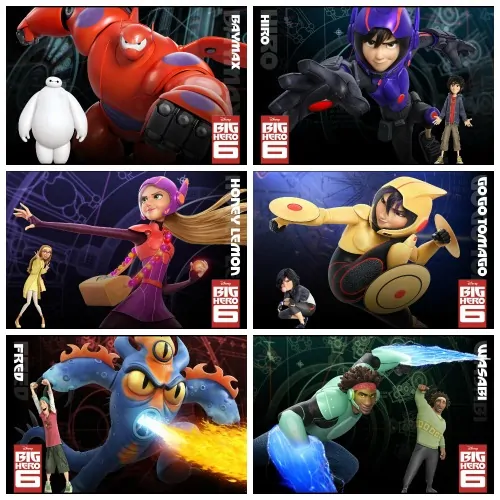 Follow BIG HERO 6 on Facebook, Twitter and on Tumblr.
BIG HERO 6 opens in theaters everywhere on November 7th!
No purchase necessary. Void where prohibited. Challenge registration and video submissions start September 17, 2014, and end October 12, 2014. Public Voting will start October 15, 2014 and end October 19, 2014. Open to legal residents of US and Canada (excluding Quebec) who are ages 8 through 17 before September 17, 2014. Parental consent is required. Travel must occur on November 2-6, 2014 (or such other dates designated by Sponsor). For details, restrictions, and limitations and to enter, please visit Official Rules at: https://thismoment-a.akamaihd.net/other/1410964716-2030.pdf. Sole Sponsor: XPRIZE.