This post may contain affiliate links. Read my disclosure policy here.
The life of a professional blogger (or blogging couple) isn't easy and might not even be desirable.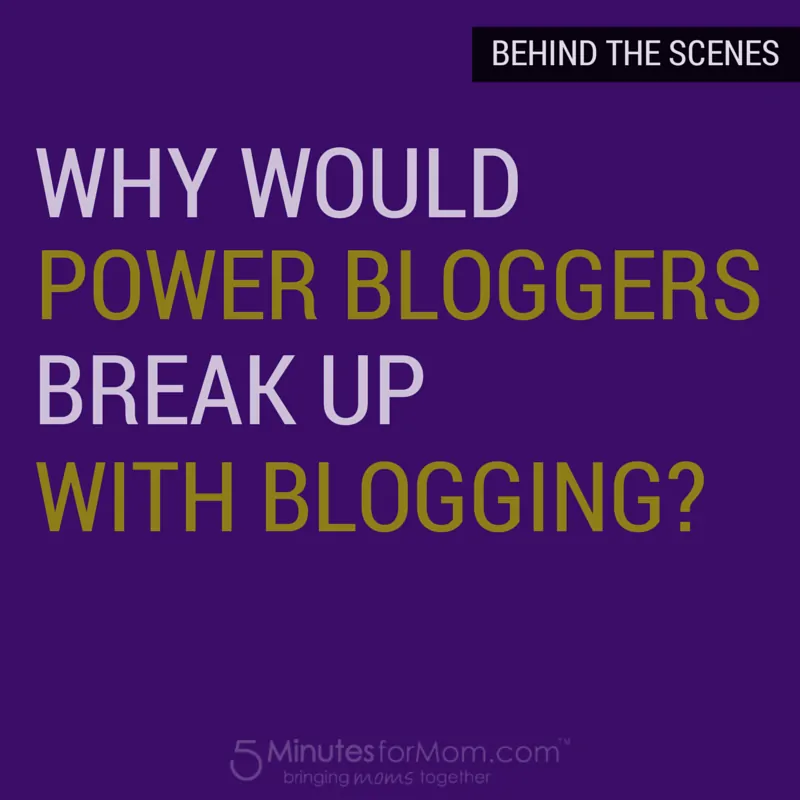 I think the day to day experiences and the financial situation of full time bloggers are likely misunderstood by almost everyone.
The truth is our lives are almost impossible to understand because they're continually changing and vary drastically from one blogger to another.
It's rather ironic that in a business which is often based upon sharing personal stories, experiences and knowledge, there is usually no way of knowing the real challenges of a blogger's daily life.
I think the reality would shock most readers. Because it's usually messy. And busy. And exhausting. And depleting. But a blogger who feeds his/her/their family from blogging has to keep going.
Until they don't.
Sometimes they reach the end. Or they stop for a break.
In a most shocking twist, the HUGE blogging power couple, Sherry and John of Young House Love, have announced a break from blogging and social media.
As I read the post, my jaw literally dropped open.
One reader commented, "Are you breaking up with us?"
And I'd say, "Ummm, yeah I think they actually just broke up with the entire blogosphere." Personally, I've always translated, "We should take a break" to be a break-up. Maybe they'll be back. Maybe they won't.
But they have it all? Why would they quit?
Well, I know exactly why they would. This blogging business is a wild ride and the bigger the blog, the wilder the ride. At some point, you might just want to get off.
Their blog and business grew so large and must have been incredibly challenging. Young House Love was an enormously successful blog with a deeply engaged readership. When you read this comment thread it reveals an audience that seemed to ask too much from the bloggers.
Their success came from having such an engaged audience, but it was also their downfall. You can't make everyone happy and it sounds like Sherry and John tried so hard to make everyone happy that they may have been sacrificing their own happiness.
I have enormous respect for Sherry and John as well as their blogs, books and business. I can completely understand their decision and I know they will continue to be hugely successful on whichever roads they take next.
And maybe I'll sit back for a moment and be thankful that our blog is the size it is. I want to still enjoy this ride.
Written by Susan Carraretto, co-founder of 5 Minutes for Mom
Talk with me: @5minutesformom and Facebook.com/5minutesformom
Pin with me at http://pinterest.com/5minutesformom/