This post may contain affiliate links. Read my disclosure policy here.
5 Minutes for Mom contributor, Anna Hettick, is here to introduce you to a fabulous new brand from "Down Under" and share a giveaway. This post is sponsored, but all thoughts and opinions are those of the writer.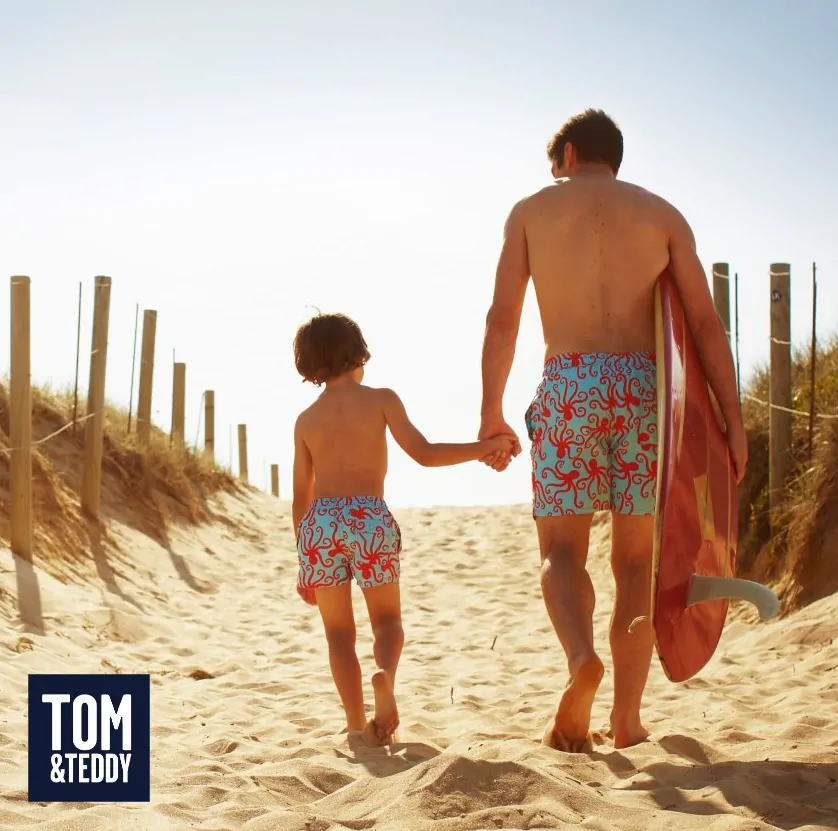 I have a 7 year old son. And he adores his daddy. Dressing in similar or matching clothing is something he thinks is "cool". When I had my daughter I thought it might be fun to match or dress similar with her on occassion. Never did I think that a boy would like to do that same. Don't ask me about my logic, it rarely makes much sense.
Both my kids LOVE to swim with their dad. My parents have a pool and we are over there as much as possible during the summer to soak up the sun and splash in the water. It's a great family activity. Only two of us have ever been to the beach. We plan to take the whole family on a cruise within the next year and we cannot wait. When we do finally make it to the beach, I know my son would think it's awesome if he and his dad had matching swim trunks… especially if they have sharks on them.
Have you heard of Tom & Teddy?
They are a premium swimwear brand created by Australian designers for men and boys featuring vibrant and contemporary designs. Their newest collection of swim trunks consist of vibrant and contemporary designs that capture the spirit of Australian summers. The founders of Tom & Teddy are beach enthusiasts and were inspired by memories of sand, surf and the special bond that fathers and sons share.
Here are a few features of Tom & Teddy swim shorts:
Matching adult mens' and boys' swimwear
UV protected
Salt water and chlorine resistant
Quick drying microfiber fabric
Super soft
Fresh, vibrant pops of color
Adventurous patterns
Tom & Teddy is offering a lucky 5 Minutes for Mom reader a chance to win a matching pair of Tom & Teddy shorts! (The winner will receive the blue and white fish pattern shown below.)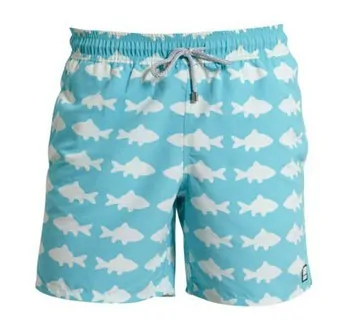 Leave us a comment telling us if you have a boy, how old he is and if he'd like a pair of these shorts. Then use the entry form below and enter to win a matching pair of Tom & Teddy Swim Trunks in the style shown above.
Follow Tom & Teddy –
Shop at tomandteddy.com, like them on Facebook, and follow them on Twitter & Instagram.  

Written by 5 Minutes for Mom contributor, Anna Hettick.
Disclosure: This post is sponsored.