This post may contain affiliate links. Read my disclosure policy here.
Janice Croze, 5 Minutes for Mom co-founder, shares a look into the Wenda the Wacky Wiggler Interactive Storybook and a chance to win a $75 Visa Gift Card. This post is sponsored, but all opinions remain those of the writer.
Wenda the Wacky Wiggler is a fun and interactive storybook app that encourages children that it's okay to just be themselves.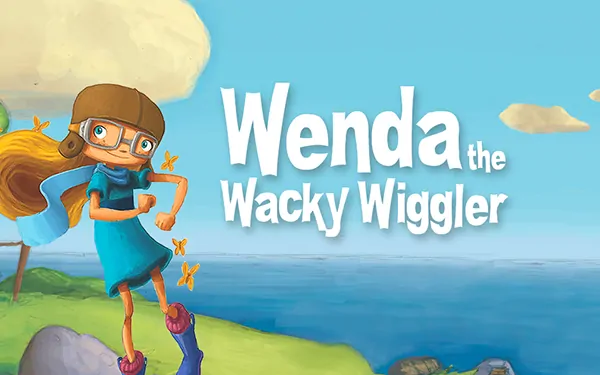 Do you have a "wiggler" at home?
Perhaps you are a wiggler too.
I have a couple of wigglers here. Both of my kids, and I as well, struggle are blessed with ADHD.
My youngest, Olivia, actually can't physically NOT wiggle — Olivia has Stereotypical Movement Disorder, also called Complex Motor Stereotypy.
When Olivia is sitting or standing still, listening to instructions, bored, etc., her body involuntarily begins her repetitive movements where she clenches her arm, fist, and jaw in a "tic" like movement. (You can read more about our journey over the years with Olivia's stereotypies in this post, "Diagnosis Stereotypy.")
While it isn't always easy for Olivia to deal with her movement disorder, and having people or kids make comments or stare is obviously upsetting, Olivia is learning to take it in stride.
Olivia is an imaginative, creative, fabulous child — with so much passion for life, she just can't hold it all in…
Meet Wenda
Wenda, the heroine of her own Interactive Storybook, Wenda the Wacky Wiggler, is in a similar situation as my Olivia.
Wenda is a girl who is constantly on the move. She wiggles and moves all the time – even at night when she's asleep, much to the consternation of the adults around her.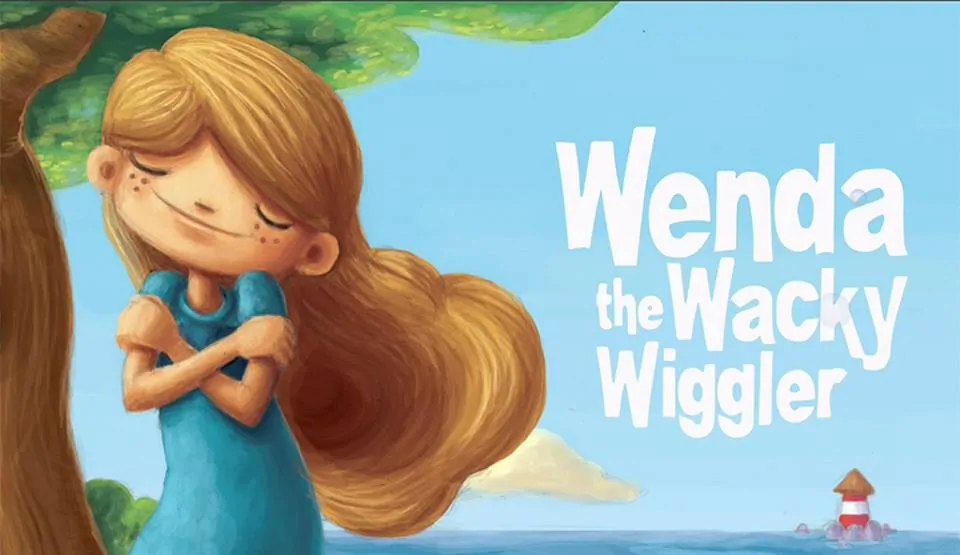 High spirited, active children, like Wenda and Olivia, who march to the beat of a different drummer can identify with Wenda as they learn that their uniqueness is their gift to the world and not to listen to others who might put them down for being different. 
My Olivia really enjoyed experiencing this interactive story. We don't have an iPad, so we downloaded it on my iPhone. There are three modes for the storybook app — Read to Me, Read Myself, and AutoPlay.
Livvie liked listening to the narration by writer Christopher Aslan and the wonderful illustrations, but she also got me to read it to her again myself.
This sweet story is definitely one that parents and children can enjoy together. Wenda the Wacky Wiggler's enthusiasm for life is infectious and delightful.
The storybook app is narrated by award winning writer Christopher Aslan and contains beautiful illustrations as well as the following features:
Touch and tap animation surprises
Original music score
Multiple reading modes allow your child to have the story read to them or to read it on their own
No in-app purchases or ads
Plays on iPad, iPhone and iPod Touch
You can download Wenda the Wacky Wiggler interactive storybook on iTunes.
Follow Aslan Studios on Twitter, Facebook and YouTube.
"Creating stories that ignite your heart, delight your senses and inspire us all."
Enter to Win
Aslan Studios is offering 5 Minutes for Mom readers a chance to win a $75 Visa Gift Card! Use the entry form below.