This post may contain affiliate links. Read my disclosure policy here.
This is part of a sponsored campaign from DreamWorks Press. In addition to other compensation, writer received a promotional code to aid in her evaluation of this product.
My 10-year-old son actually loves to read, but this summer he has not read nearly as much as he has in years past. Why? He's been a little distracted with handheld devices and the computer. It's my fault. We've been busier, and though he likes to read, when given a choice, he prefers gaming, and I haven't enforced no-electronics time like I should.
What if you can combine your children's love of those little devices with real reading?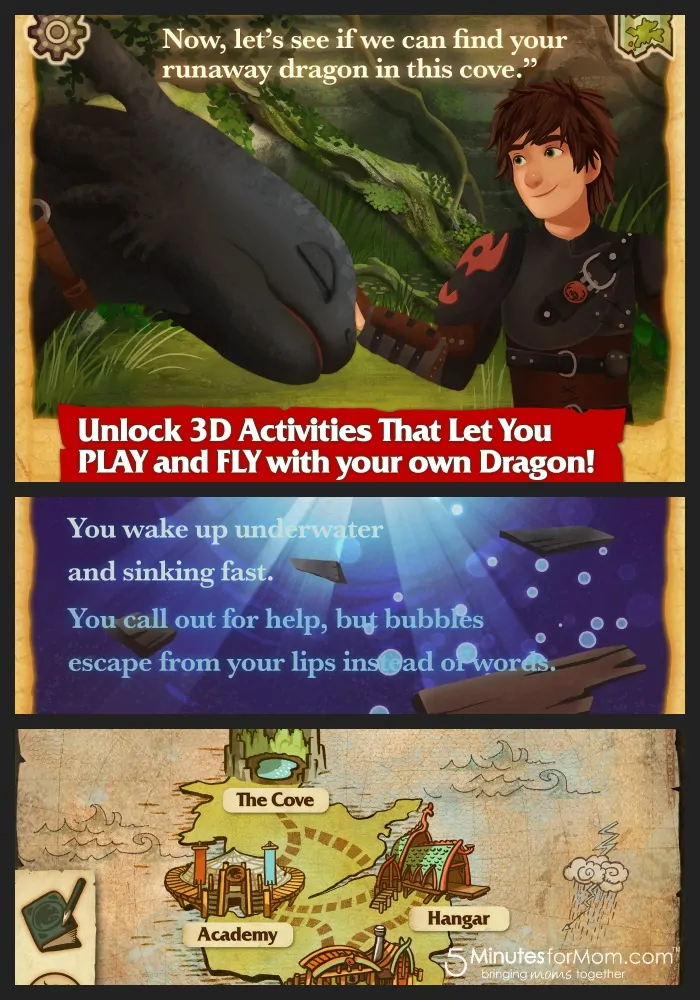 Dreamworks Press has recently introduced Dragons, a moblie app for apple devices. It's $4.99 with additional chapters planned at $.99 each.
My son is a strong reader, and while there are 3 reading levels — 5 and under, 6 to 8 or 9 and up — Kyle still thought it was too babyish for him. That makes sense to me. If he's gaming, he wants to game. He doesn't quite buy the ploy. However, younger kids who just want the opportunity to play with Mom's phone or iPad often will do anything you ask, and I love apps like this that combine reading with play.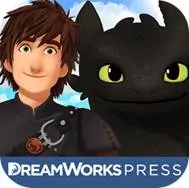 I looked at the storybook app myself, and I loved it. You can turn narration on or off. With it on, the story is read to you, and the words light up as it's read, providing visual enforcement. Regardless of my son's opinion, the 9 and up option, really does provide a story on their level with larger vocabulary and a more dramatic story. The youngest 5 and under setting is read slightly slower and the words are shorter and simpler.
This storybook app looks amazing. When you log in, you see Toothless right there, and the graphics look good. In the journal section you can read Hiccup's observations supplemented with drawings. This section did not feel "babyish" to me at all. Unlike the storybook sections, which read like a picture book with only a few sentences per page, the journal is in true notebook format, perfect for those looking for a more complex story.
Of course the characters are familiar to fans of the movies, but the stories are told in an original way (not just a rehash of the plot of the movies).
I've tried explaining it, but this video shows everything:
My 5th grade son proved to be a bit old for this, but I highly recommend it to older preschoolers up through third grade or so.