This post may contain affiliate links. Read my disclosure policy here.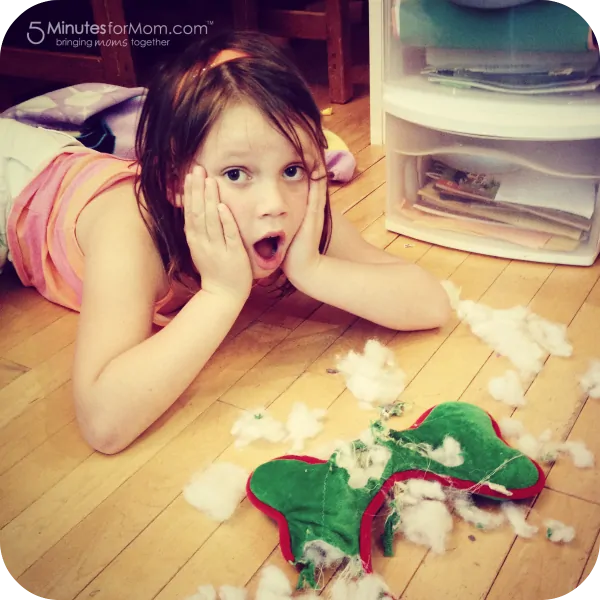 Ohhhh… someone is in trouble…
Olivia hamming it up as I shot a quick photo on my phone to send to our neighbors. Our dog AJ had stolen their dog's toy and destroyed it before we got it away from him. Fortunately, they are nice neighbors!
Add Your Wordless Wednesday Post Link Below:
Thanks to Uisce for creating Wordless Wednesday.
Written by Janice, co-founder of 5 Minutes for Mom.