This post may contain affiliate links. Read my disclosure policy here.
Bonnie Way share memories of the kitchen. She was provided with Finish products for review but her opinions remain her own.

When I was growing up, two of my favourite meals were pizza and tacos.  These were meals where my brothers and I joined my mom in the kitchen and helped her assemble our supper.
For pizza, Mom made the crust while my brothers chopped toppings and I grated cheese.  Then we decorated our pizzas per our taste.  This usually ended up in a mountain of cheese on each pizza before it went into the oven to melt into gooey goodness.  We also piled our pizzas with veggies—peppers, onions, mushrooms—so that when I go to the grocery store now and look at frozen pizzas, I think, "That's not many toppings!"
For tacos, Mom made the shells but then I was responsible for frying and flipping them while my brothers chopped vegetables and fried the meat.  Again, we assembled our own creations.  I loved the camaraderie and teamwork we shared in making those meals together.
Unfortunately, after dinner, we rarely cleaned up together.  Once the meal was finished, my brothers and I scooted off to read our books or play a game and left my mom to do the dishes.  Thankfully, she had a dishwasher to help out. Even as a child, I knew the importance of the dishwasher and it was often my job to unload it.  It was a miracle machine: put in dirty dishes, take out clean dishes.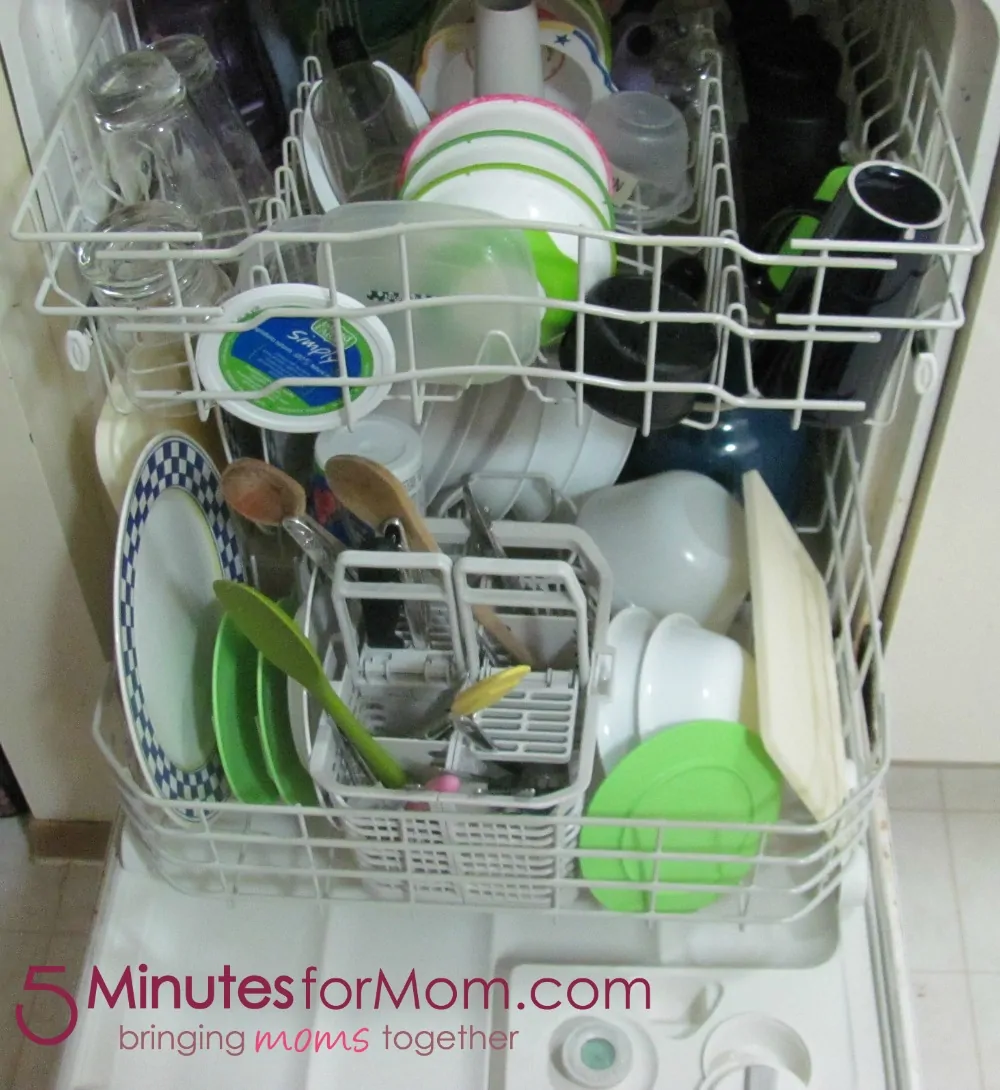 Now that I'm a mom, I also like getting my girls involved in the kitchen with me (though they aren't quite old enough yet to help with any chopping!).  They do help unload our dishwasher, having fun "sorting" the cutlery and cups into the right places in the cupboards and drawers.  Our dishwasher is often filled with baby products: sippy cups, plastic bowls, small spoons.  Between snacks and meals for three little people, the top rack fills up quickly!
Becoming a mom has made me more aware of the products I'm using in my house.  My mom grew much of our own produce and taught me an appreciation for farmer's markets and local food; now that I'm a mom too, I also find myself wishing for a garden and choosing local produce when I can.  I also pay more attention to what chemicals I'm using and often read labels, aware of what might affect my children.  So I'm happy when I find products that are natural or environmentally friendly and contain less harsh chemicals, like the new Finish Power & Free dish washing products.  I know I can trust my kids' dishes in the dishwasher with Finish Power & Free.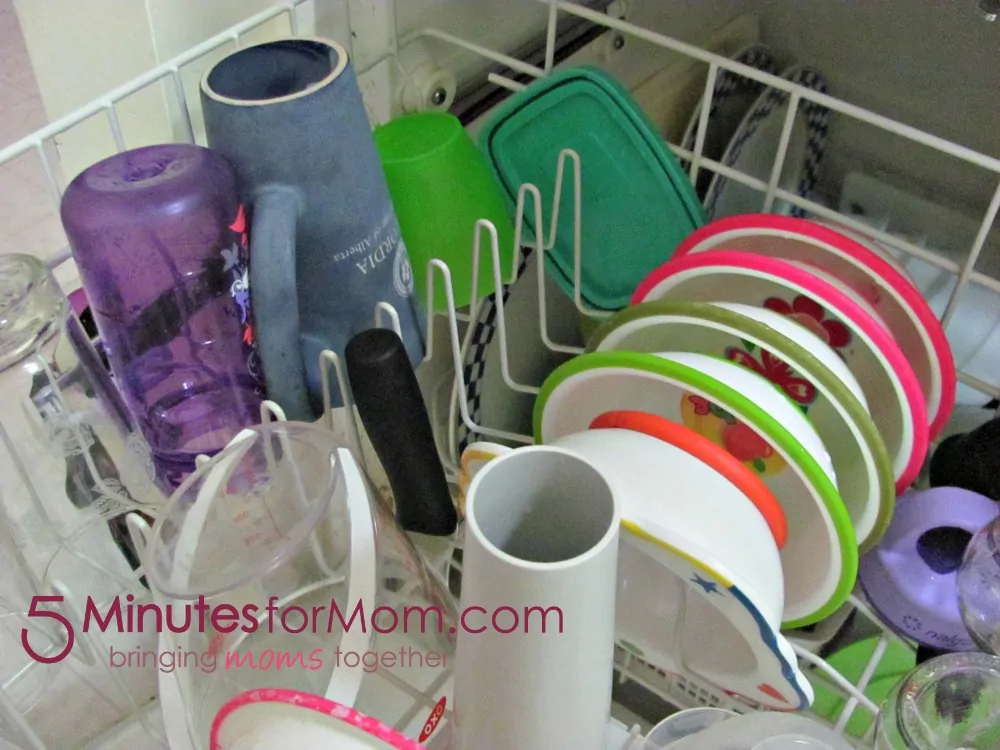 As a result of wanting to create healthy meals for my family, I've also started making my own baby food.  I like the idea of knowing exactly what goes into my daughter's snacks and that it hasn't been sitting on the shelf for ages before she eats it.  The Baby Bullet has been great for making smoothies for my baby (and my older girls too!).  I can make a big batch of purees and smoothies to freeze or save for later—and then wash all the dishes at once too.
I hope someday, my daughters will appreciate hanging out in the kitchen with me just as I had fun hanging out with my family.
I received products from Finish to review for the purposes of this post; all opinions are my own.