This post may contain affiliate links. Read my disclosure policy here.
Jenny, 5 Minutes for Mom contributor, is here to share her insights into Pregnancy Massage Dads To Be DVD through this review and giveaway. While we were compensated to write this post, our writers views and opinions remain her own.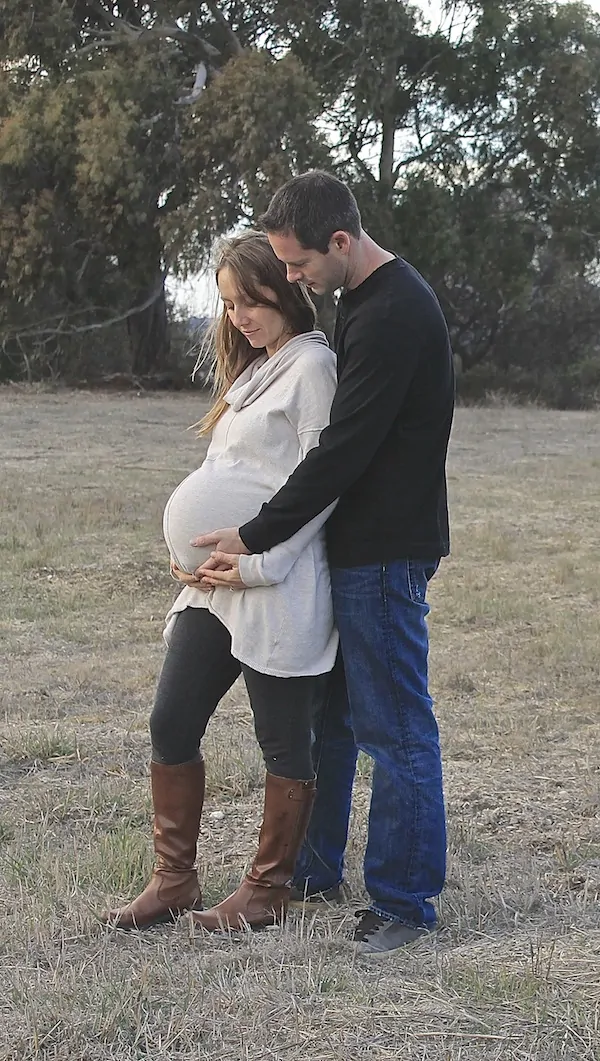 Pregnancy does a number on your back.  The shifting of your spine, as your body compensates for the baby growing inside, can not only cause you daytime pain, but can prevent you from sleeping as well.
Back pain plagued me during both of my pregnancies and postpartum as well.  Pre-natal massages, however, are expensive.  This is why I was thrilled to have my husband watch the Pregnancy Massage Dads To Be Guide DVD.  This simple, visual step-by-step guide is the perfect way for pregnant and postpartum women to receive the relief and relaxation they need without spending a lot of money.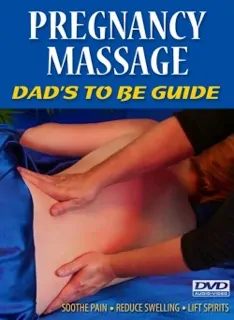 The video, create by a licensed massage therapist and trainer teaches the correct form for massage.  I was really impressed with the thorough instructions, including tips on how to avoid bones.  A lot of emphasis is put on understanding pressure.  This is key as everyone has a different preference. These videos also taker the massager into consideration and teach how to avoid obtaining a backache yourself while giving the massage.
The few professional massages I received during pregnancy were very relaxing, but also very expensive.  I love that I can now achieve that same level or relaxation at home and in a comfortable setting.
The DVD covers the following topics:
Cautions and Guidelines
Pressure and Awareness
How-to Avoid Bones
Foot Massage
Right Foot
Body Massage: Right Side
Legs, Hips, and Feet: Right Side
Hips, Back, and Right Side
Arms and Hand: Right Side
Neck and Shoulder: Right Side
Body Massage: Left Side
Legs, Hips, and Feet: Left Side
Hips, Back, and Left Side
Arms and Hand: Left Side
Neck and Shoulder: Left Side
You can select a scene to work on a specific technique or area. What a great feature!  Instead of fast-forwarding through the entire DVD, you can select an area that is giving you trouble and watch only that scene.
The soothing voiceover allows the video to be played during a massage.  This is a fantastic advantage because Dad's don't need to memorize all of the skills.  Instead they can merely play the DVD while administering the massage and the soothing tones and voices won't detract from mom's relaxation.
Moms can be comforted and relaxed in just minutes, or can enjoy a safe 20-minute massage with the help of this Pregnancy Massage DVD. This step-by-step guide would make a great gift and can help your family bond before the big day arrives!
To learn more or to purchase your own DVD, visit the Pregnancy Video website or the creator's website.
You also have the opportunity to win your very own massage DVD!
Enter to Win
Four lucky readers are going to get their chance to win a Pregnancy Massage Dads To Be DVD. Use the Giveaway Tools form below to enter this giveaway.