This post may contain affiliate links. Read my disclosure policy here.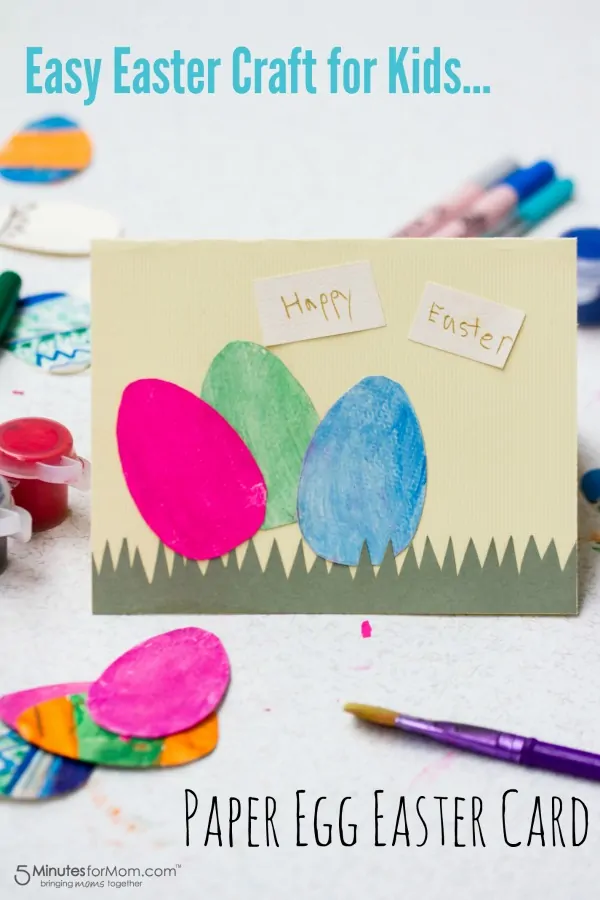 Easter weekend is almost here — and I haven't even made my kids' Easter baskets! Talk about last-minute-mom over here.
We started posting Easter themed posts here weeks ago, like these Easy Easter Cupcakes, and yet somehow this weekend has crept up on me and I am a little unprepared.
In case you are like me and need some last minute Easter ideas — such as Easter cards to take to Grandma's house for Easter dinner or simple spring crafts to keep the kids entertained and having fun while the grown ups visit, here is a fun twist on painting Easter eggs…
Painted Paper Easter Eggs…
My kids love to paint Easter eggs. They never tire of it.
So, while I was getting out some craft supplies for another post I was working on, I suggested to Olivia that she could decorate some paper eggs and make Easter cards if she wanted.
She loved the idea…
I quickly drew and cut out an egg template and traced and cut out a dozen "eggs" for Livvie to paint.
TIP — to easily cut out an evenly shaped egg, I folded cardstock in half to trace and cut my template.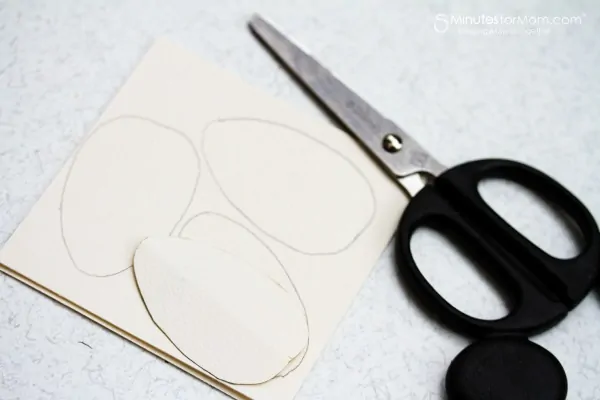 While I worked on cutting out more eggs and getting out the paints, Olivia started working on drawing and coloring designs on some of her eggs.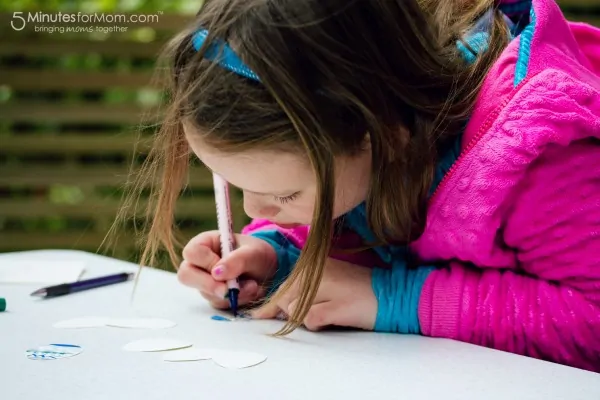 Then Olivia got to work painting the rest of her eggs in bright, Easter colors.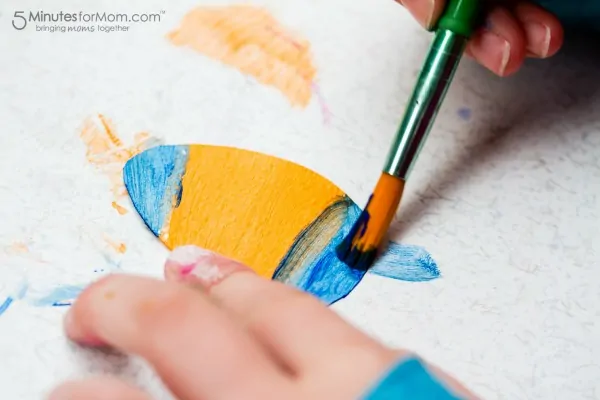 After her painted eggs were dry, I helped Olivia put together an Easter card for her teacher.
We chose some cardstock from my old scrapbooking supplies and I cut out some "grass" for the bottom of her card. Olivia arranged a few eggs on the card and we glued on the eggs and grass. Finally, Olivia wrote Happy Easter, cut out the words and added them to the card.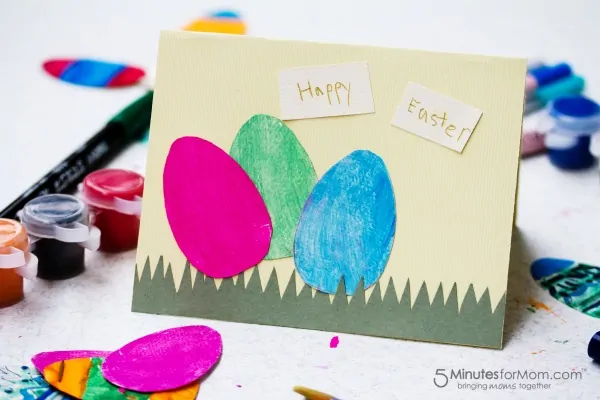 Painting paper eggs was a fun and simple twist to painting eggs — and a craft with minimal clean up too.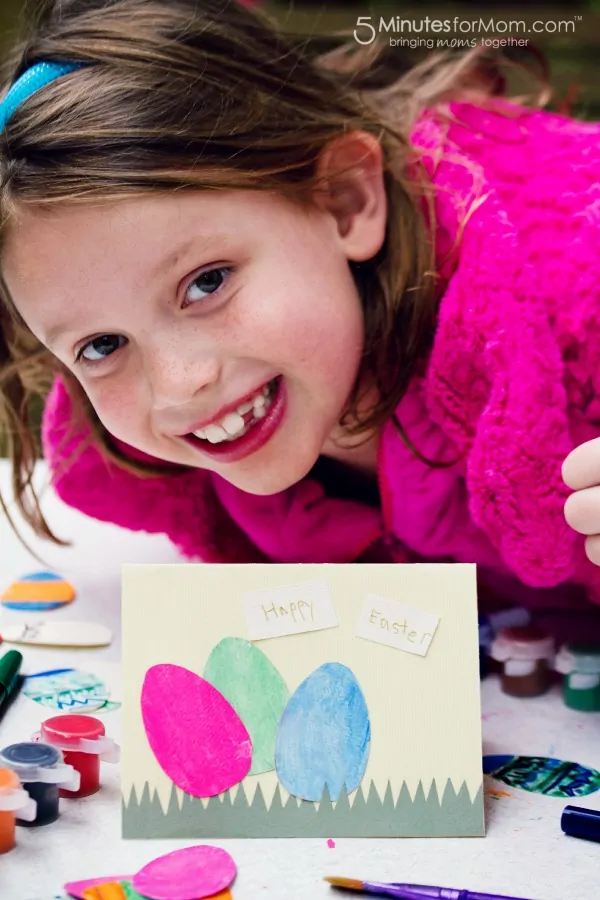 I hope it brings some easy crafting fun to your Easter weekend!
Find More Recipes and Easter Ideas
Look for more tasty ideas in these Food Blog Posts and find Easter Ideas on our Easter Pinterest Board.
Written and photographed by Janice Croze, co-founder of 5 Minutes for Mom and owner of Janice Croze Photography