This post may contain affiliate links. Read my disclosure policy here.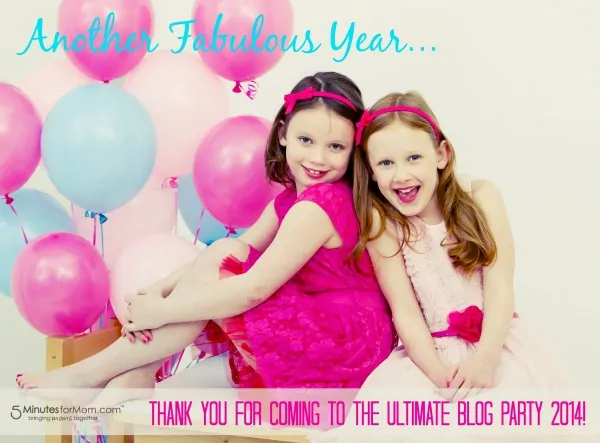 It was another great year — THANK YOU!!!
Last week, we held our eighth annual Ultimate Blog Party. The #UBP14 ran from Friday, April 4th to Friday, April 11th. The party may be officially over, but the linky directories will live on forever. So keep visiting and finding new friends and new blogs to follow.
And a HUGE thank you to our UBP14 event title sponsor, Pixorial. Follow them on Twitter @Pixorial and feel free to send them a thank you tweet for supporting the momosphere and the #UBP14.
Did you WIN?
We had over 150 prizes in the prize pool that was worth over $15,835. Were you one of the winners? Check out the prize page now to see if you are one of the lucky winners…
What is Your Weekly Photo?
Mom Bloggers (and Dad Bloggers too!) post a photo on your site, link up and find others… Wordless Wednesday is tons of fun.
Leave the URL to your photo (clearly ours are never truly "wordless") and then visit others!
Link Up:
Thanks to Uisce for creating Wordless Wednesday.
Written by Janice, co-founder of 5 Minutes for Mom.