This post may contain affiliate links. Read my disclosure policy here.
5M4M contributor Michelle of Honest & Truly! attended a press junket as a guest of Twentieth Century Fox pictures where she saw an early screening of the movie (read her review HERE) and was given access to some of the cast and production team.
When Blu and Jewel take their family out to explore the Amazon in the soon to be released movie RIO 2, the oldest daughter resists unplugging from her i-everything. And even Blu relies on his GPS device, much to the chagrin of Jewel. Technology is definitely here to stay, but finding ways to get away from technology and ensure it doesn't take over our lives can be a challenge.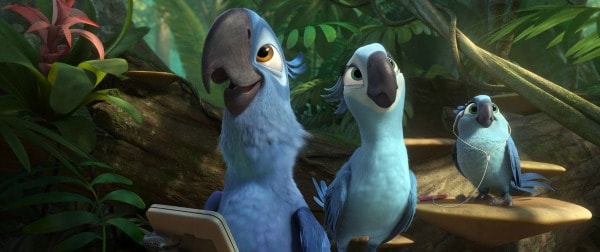 After viewing the premiere of RIO 2, I sat down with the cast, and we talked about ways to unplug and some of the challenges they face, as well. George Lopez (Raphael) cannot get along without his "Swiss army knife of technology" – the phone. Rodrigo Santoro (Tulio) agrees "because a phone has everything." He also goes nowhere without "a little camera. I like to take pictures of things."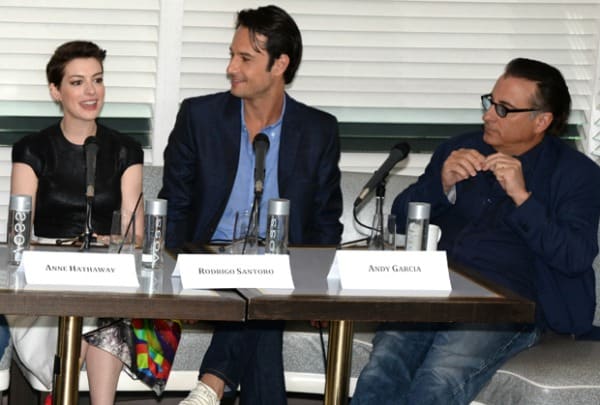 That connection we have with our devices can easily become a full blown obsession, especially for kids who are more susceptible. Anne Hathaway (Jewel) shared the experience she had with her 11 year old cousin during a power outage. "She had a full-blown panic attack because her phone was at 88 percentage and she didn't know what was going to happen." George Lopez has had the same issue. "The wireless went out in the house one time, and I had the kids running around asking when it was going to turn back on."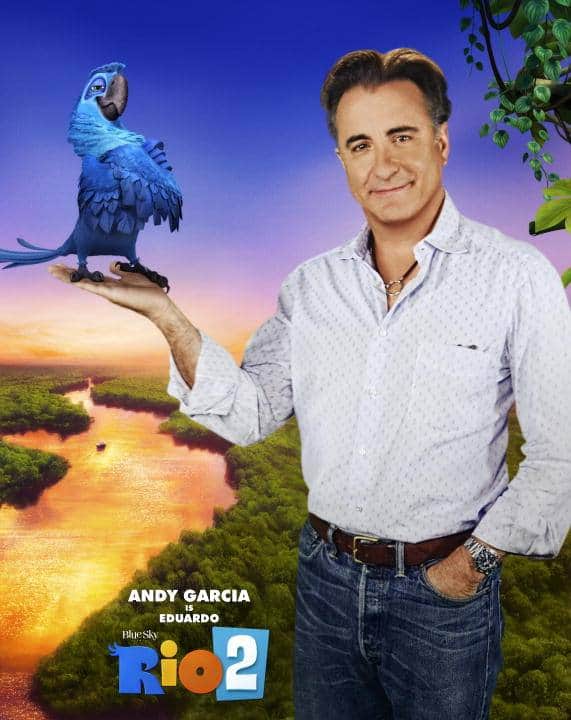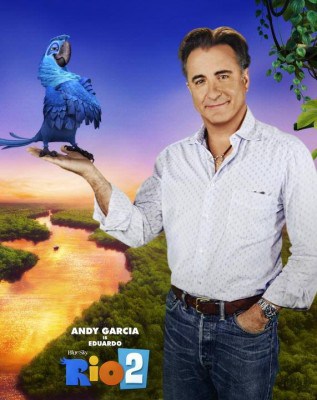 Andy Garcia (Eduardo) recognizes that this is a concern, as well. Though they do a wonderful job of ensuring that they have family meals, it isn't technology free.  They eat together "all the time, every night, every night. So, we don't wait 'til Fridays. I mean, we have big family and my family eats together all the time, and we text each other from across the table all the time."
Carlos Saldhana (RIO 2 Director) recognizes that there is a fine line with his 13, 6 and 4 year old children. "Look, sometimes I have to say I'm guilty of just giving the iPad on the plane or iPad in a restaurant. It's a very relatable thing. But, there are some times that we just say turn off the TV, get off of the iPod. Come on. You have a beautiful beach outside. You have a beautiful place. You have outdoors. You have your backyard. Just go out there and play. Be kids, you know? You don't need it all the time."
It truly is everywhere, even when you don't expect it. Carlos Saldhana noted that technology is rampant even during time that is devoted to schoolwork. "Most of the kids nowadays like music on the iPods, which is thematic to the movie as well, or music that you hear on the radio. They do their homework listening to music. I don't know. I did that when I as a kid, but I still don't understand how they do it."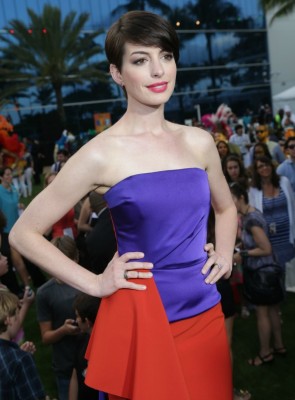 Anne Hathaway had a wonderful suggestion of how she implements time away from technology. "One night a week phones go off, family dinner. In the Jewish tradition, it's called Shabbat, but it's a great idea even if you're not Jewish. And on Friday at sundown, you put your phone away, don't pick it up until Saturday at sundown, and have family time. I try to practice that as much as possible, and it's really made my life better."
RIO 2 will be released in theaters nationwide on Friday April 11. Visit the Official Website, and like it on Facebook. You can also follow on Twitter, YouTube, andGoogle+.