This post may contain affiliate links. Read my disclosure policy here.
5M4M contributor Michelle of Honest & Truly! attended a press junket as a guest of Twentieth Century Fox pictures where she saw an early screening of the movie and was given access to some of the cast and production team.
In the soon to be released movie sequel to the 2011 hit RIO, Blu and Jewel will be headed far from their home in Rio de Janeiro where they have a comfortable life with their three children. Not everyone adjusts to the traveling life as well as others, something that is explored with great hilarity within the movie.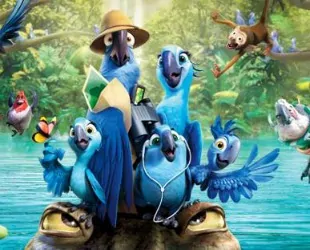 After our screening of RIO 2, I was able to sit down at a roundtable with several of the actors and musical talent behind the movie for a series of interviews. Not surprisingly, our conversation wandered towards how to best travel, especially with children.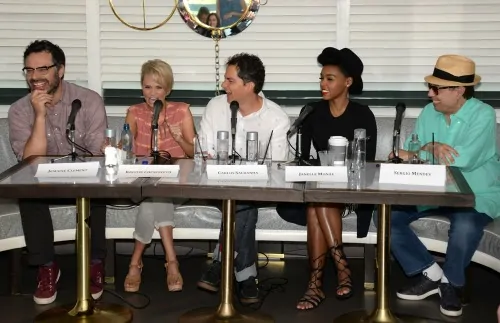 Hollywood Types are Parents, Too
Carlos Saldhana, the Brazilian genius who directed RIO 2 has plenty of experience traveling with his own children. "I just try to make it seem like natural and fun. What sometimes the movie does is just gives you a little bit of curiosity of new places. It takes the kids to and I think that's what I try to tell my kids, we are going to this very special place. Regardless of where you go, it's going to be something fun and different for you.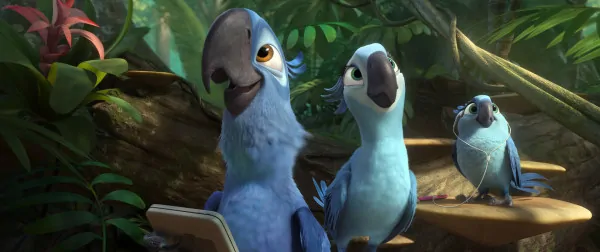 "We always like to try to play games and things that, just to make sure that they learn a little bit about it. When we go to places that have interesting sights or interesting cultural things to do, we try to play a game, like you get an extra dessert if you can tell me three of the three of the main paintings of the Louvre. And they go like, 'Okay, I want to know.' So, sometimes you have to do a little bribery just to get there, but it works."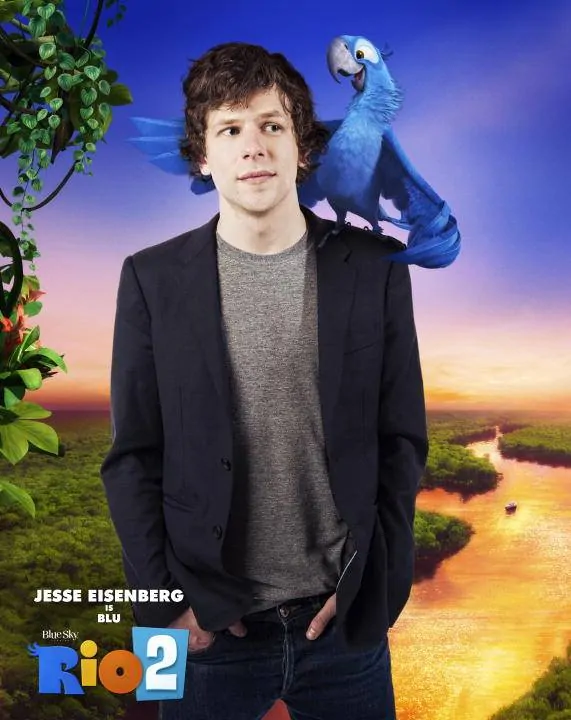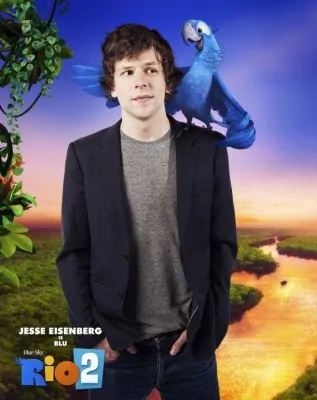 There is a great reminder, however, that regardless of where we travel – or whether we travel at all – it is the time we spend with our families that really matters. Jesse Eisenberg, who plays Blu, had a wonderful perspective on this. "There's a great quote by Al Franken, the senator/comedian, and he said he spent a lot of time with this father when he was young, but they never did anything interesting together. And he always thinks that the adage of quality time over quantity time is wrong.
"He said that it was better to just sit on the couch with his father doing nothing rather than seeing him every other weekend at a baseball game. And I always thought that was such a nice way to put it, but it does take more time."
Road Trips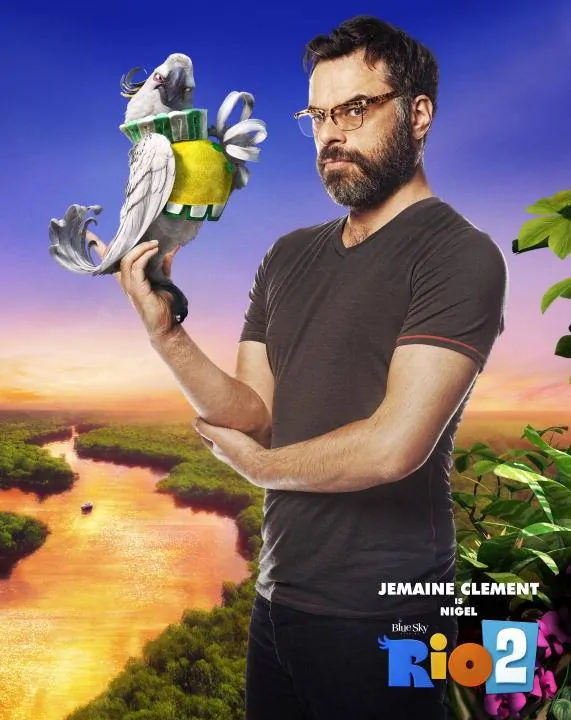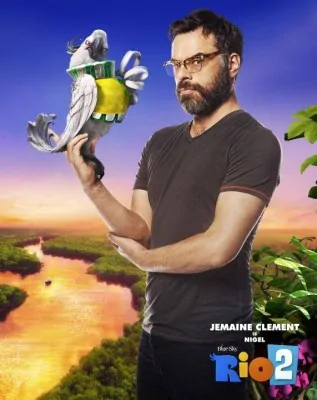 Jemaine Clement, who plays the evil cockatoo Nigel, has had the joy most of us have experienced of long road trips. "Oh, there were mostly torturous times in cars. Those are the bits I remember. I'm sure we had a good time when we got out of the car, but right now I remember being stuck in between my brothers in the car." Regardless, however, he maintains that these are some of his most memorable vacations as a kid, so take heart.
With his own son, however, he has some clever ideas to engage his child in their trips by capitalizing on what he loves. "With him, he's obsessed with animals, so we just talk about the animals that are going to be in the country. So, we go to America, he knows there's golden eagles. We've seen some of them. So, that can keep him going the whole trip over on the plane, just knowing that he's going to see some of those."
Rio 2 in Theaters April 11
Whether you are traveling to the Amazon or just over the hill to grandma's house, there are always ways to connect with your family and keep even your iPod –filled teens engaged in the trip. Look for another interview with the cast of RIO 2 where we talk about how to help our kids – and ourselves – unplug from technology.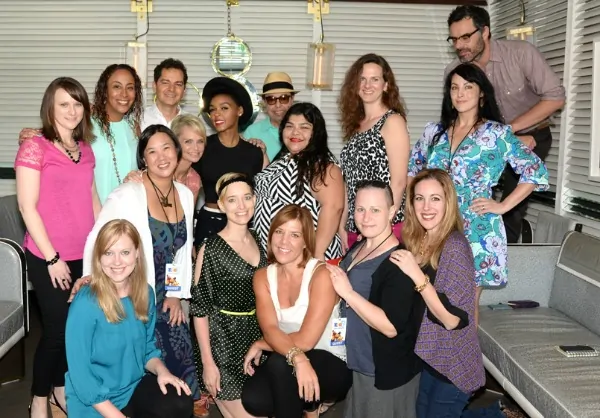 RIO 2 will be released in theaters nationwide on Friday April 11. Visit the Official Website, and like it on Facebook. You can also follow on Twitter, YouTube, and Google+.