This post may contain affiliate links. Read my disclosure policy here.
It's almost time for the 8th Annual Ultimate Blog Party! The official party starts Friday April 4 (which is really midnight Thursday, April 3) and runs through April 11.
But you can start spreading the fun on Twitter now!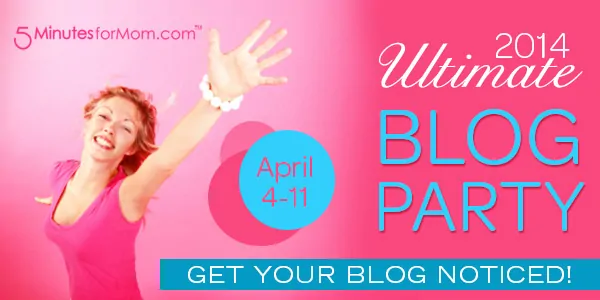 The Ultimate Blog Party is brought to you in part by…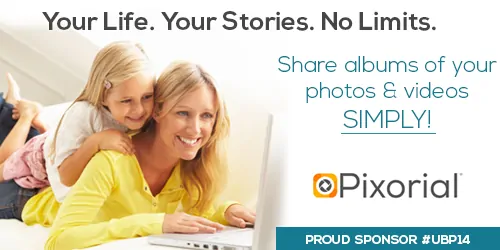 Our Sponsor is All About Sharing FUN
Pixorial is helping us spread the fun!
Pixorial is the simple photo and video solution for making, editing and sharing your family memories.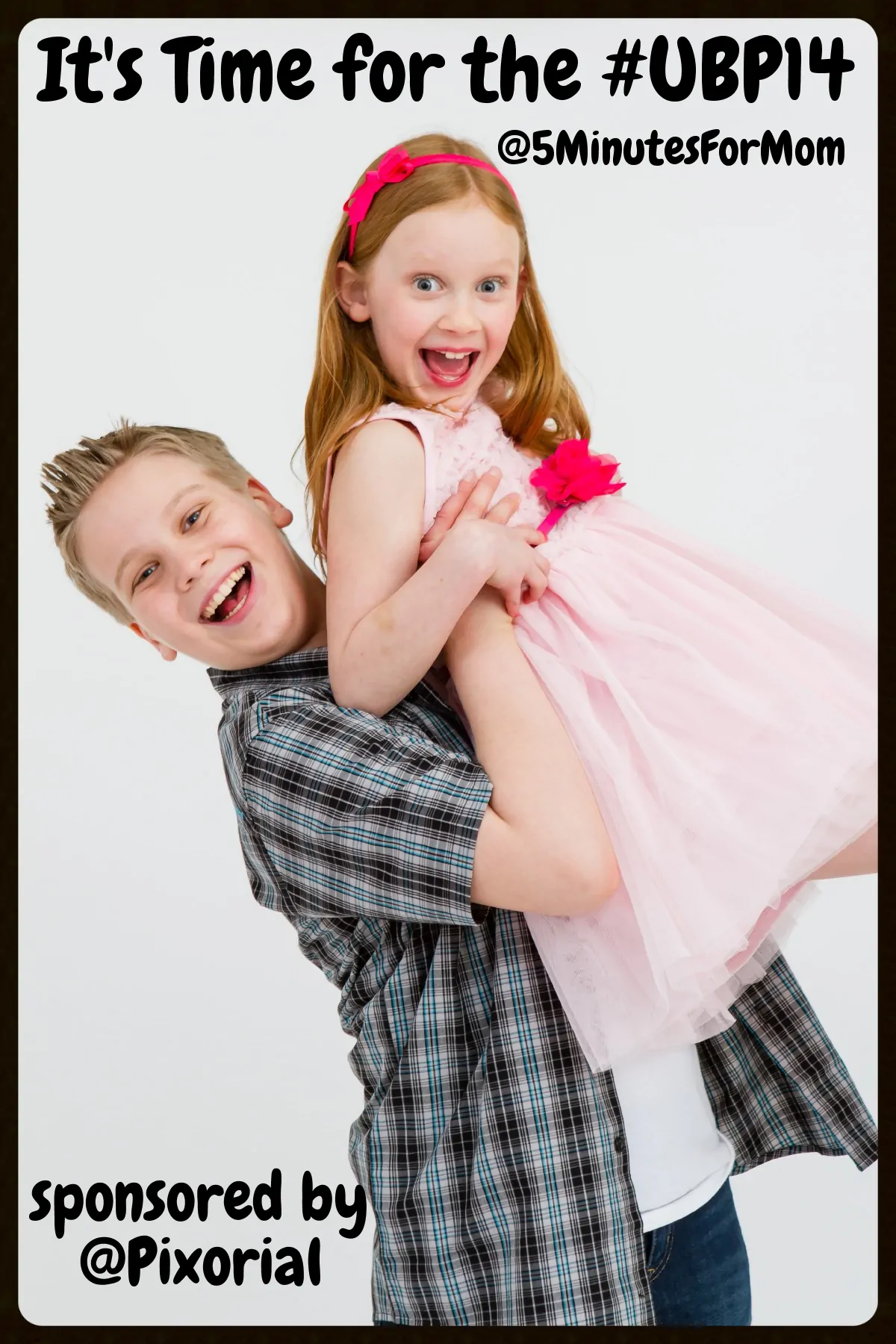 They're giving ALL #UBP14 Participants a Free Pro30 GB account (normally $39.99/year). Cue Oprah's voice… YOU get a Pro30 Account, YOU get a Pro30 Account, YOU get a Pro30 Account… Everybody's going home with a Pro30 Pixorial account!
Simply click here and use upgrade code "FiveM4M" for a Free Pro30 GB account.
To get started, add a fun #UBP14 photo to this shared #UBP14-FUN Pixorial folder letting everyone know you are joining the Ultimate Blog Party 2014 #UBP14.
You could hold up a sign showing your Twitter Handle or add just add text to a photo to say something like… "@5minutesformom will be at the #UBP14".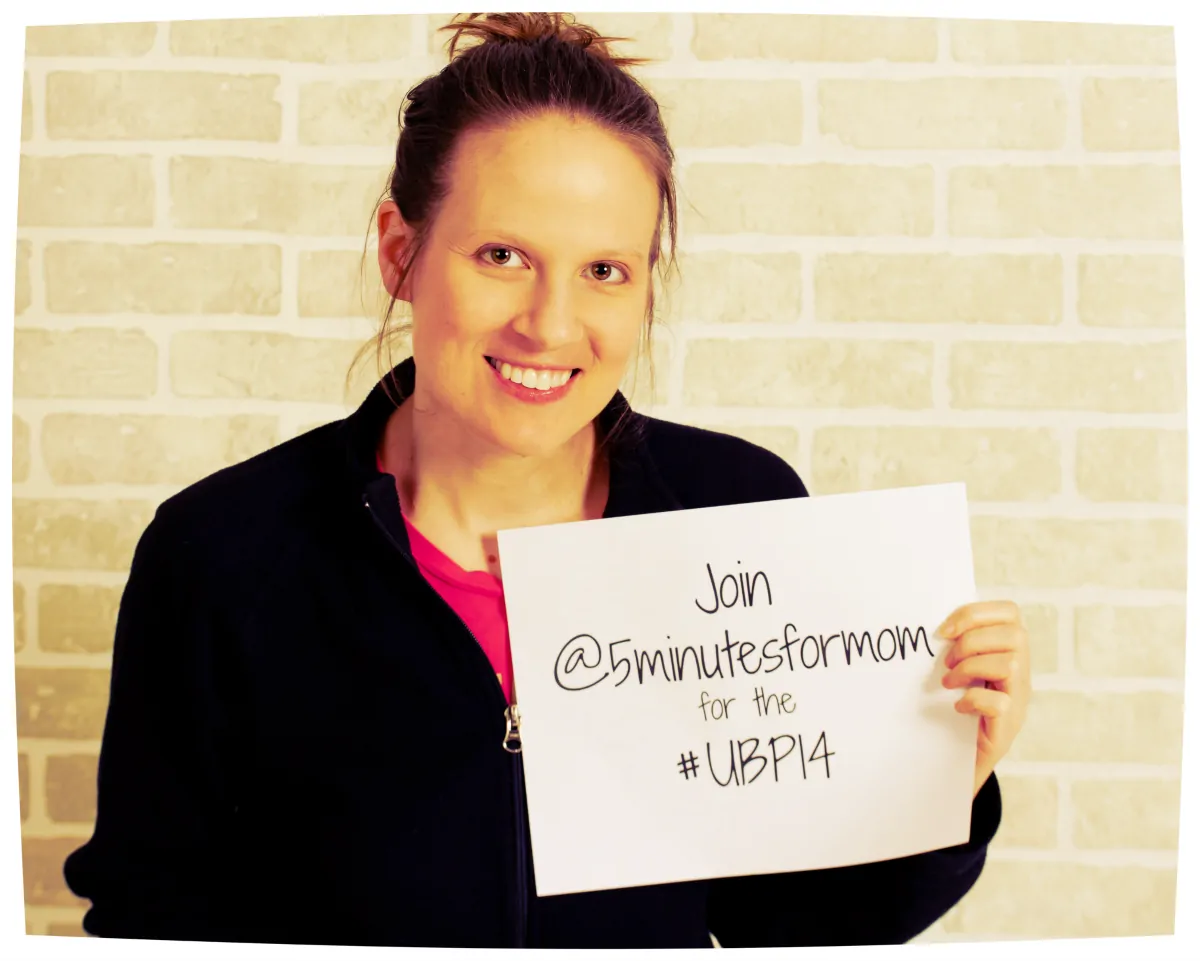 We will select random entries to award Pro75 accounts (normally $89.99/year).
We'll also tweet out the photos and we'll follow every Twitter Handle shown on a photo in this folder.
You Can Even Add The Text In Pixorial
To add your twitter handle and the #UBP14 hashtag to your photo, you can simply edit your photo right inside of Pixorial.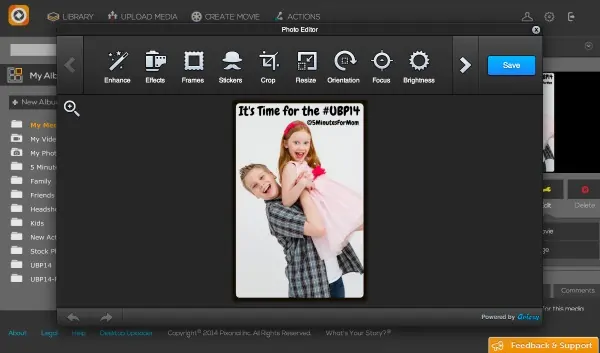 So quick… go add a photo to the shared UBP14-Fun folder, and we'll make sure we're following you and tweet out your photo telling everyone else to follow you too!
What Is The Ultimate Blog Party?
If you're not sure what the Ultimate Blog Party is all about, find out here.
Get your #UBP14 Blog Badges Here.
Remember to RSVP
You don't want to miss anything. Sign up to receive important reminders and prize information before and during the party…