This post may contain affiliate links. Read my disclosure policy here.
Janice and I are using the Post-it Products Evernote Collection as we work on our new book. We have been compensated for our time preparing this post, but as always our opinions are our own.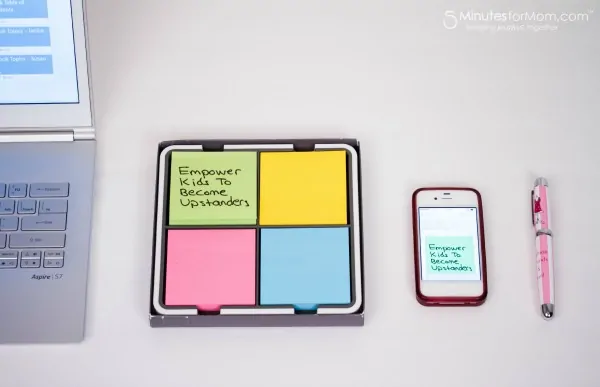 As I shared in an earlier post, Janice and I have embarked on a new project together… a book titled "Internet-Proofing Your Kids For Life". We want to thank our friend Angela England for suggesting the title.
While Janice and I spent the first several hours together at Janice's kitchen table getting our Table of Contents started, most of our time developing this book will be done separately.
With our busy lives, Janice and I often work on-the-go and rarely are in the same room as each other.
We both like to plan and organize "visually" so using Post-it Notes helps us structure our book. Thankfully, with Post-it Brand Evernote Collection, we can make those visual notes digital and share them with each other.
Tools
Post-it Note Holder Quad, Post-it Super Sticky Notes, Evernote Premium, Smartphone and a black marker.
Look for Post-it Brand and Evernote logos on product packaging in stores to receive a limited-time subscription for Evernote premium service. Visit Post-it.com/evernote for more information.

Continuing Our Project
Recently, Janice and I started working on a book called "Internet-Proofing Your Kids For Life".
As I shared in this earlier post, we're using Post-it Notes to structure our Table of Contents and Evernote's Post-it Note Camera feature to capture and save our topic ideas in Evernote.
Here's how we are collaborating on-the-go and still staying in sync…
Step 1
We both ensure we have Post-it Super Sticky Notes nearby so when inspiration strikes, we can jot down a new chapter or topic idea.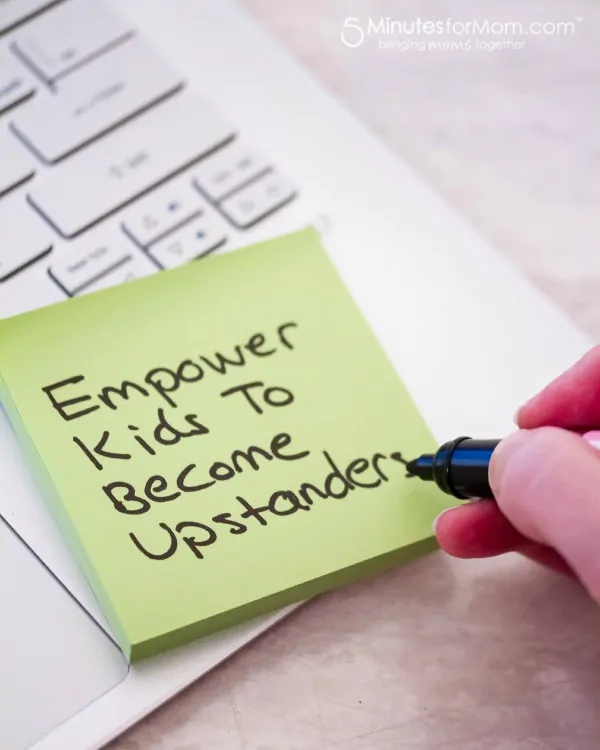 Step 2
Then we simply open the Post-it Note Camera feature in Evernote and snap a photo. Evernote will automatically render and save the note into the correct Notebook.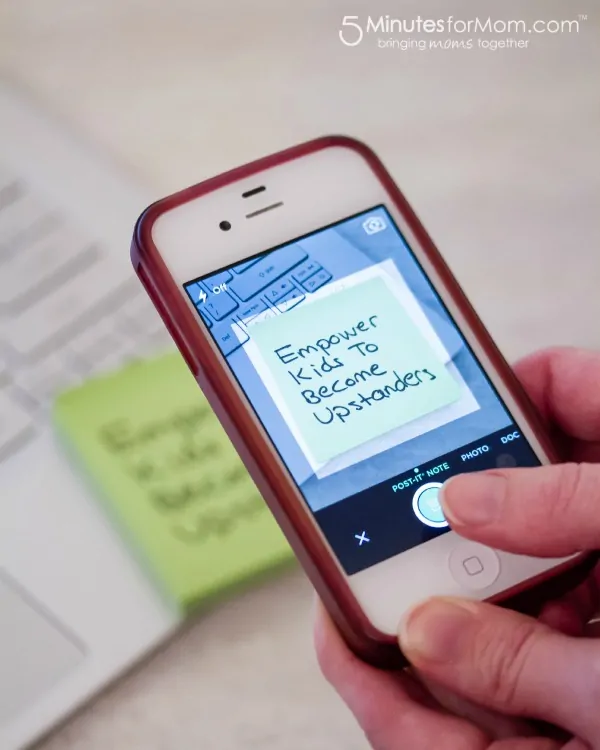 Step 3
We find it inspiring to maintain the physical project board with our Post-it Notes showing our Table of Contents. So to keep it current, whenever I'm notified that Janice has added new notes in our Notebooks, I add or rearrange the Post-it Notes.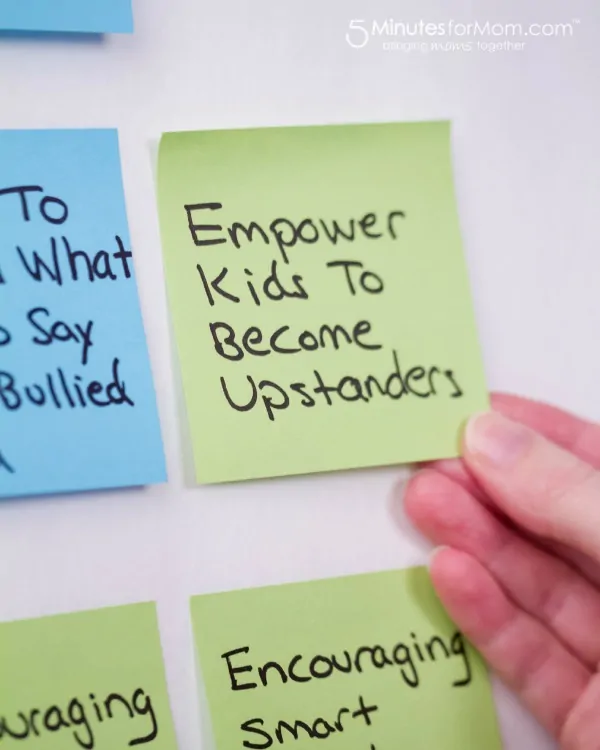 What About You?
Are you a Post-it Notes fan? Do you use Evernote? Have you checked out all the clever ideas for using the Post-it Products Evernote Collection at Post-it.com/evernote?
Find tons of fun and helpful suggestions at Post-it.com/evernote and following Post-it Brand on Twitter (@postitproducts) and Facebook (http://facebook.com/postit).
Written by Susan Carraretto, co-founder of 5 Minutes for Mom
Talk with me: @5minutesformom and Facebook.com/5minutesformom
Pin with me at http://pinterest.com/5minutesformom/