This post may contain affiliate links. Read my disclosure policy here.
Do you know the five S's of calming a crying baby?
Shushing, Swinging, Side or Stomach placement, Sucking, and Swaddling.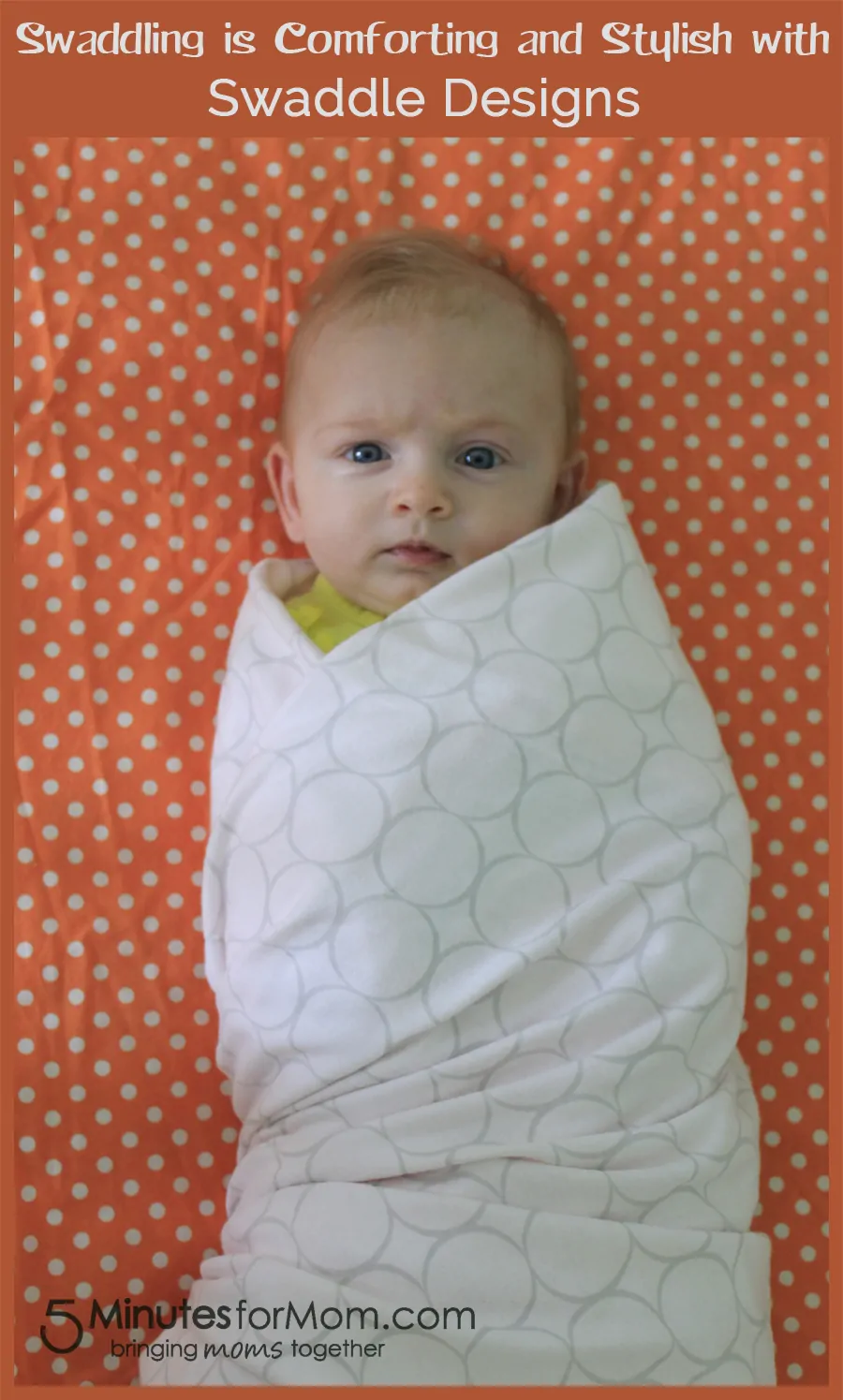 My most often used method for calming my babies has been swaddling, especially at night.
Swaddling seems like an easy concept, but it is not!  With our first baby, my husband googled Youtube videos on how to swaddle and experimented with the different swaddling blankets we had been given.
Now, on our second go-around with a newborn, swaddling is still key.  Without a good swaddle, our daughter's arms flail about and wake her over and over again.
My biggest pet peeve with swaddle blankets are when they are not really large enough to be wrapped tightly and effectively around the baby.
That's why I was so pleased to receive the Swaddle Designs fleece receiving blankets.  These large blankets leave plenty of fabric for a tight wrap and for growth.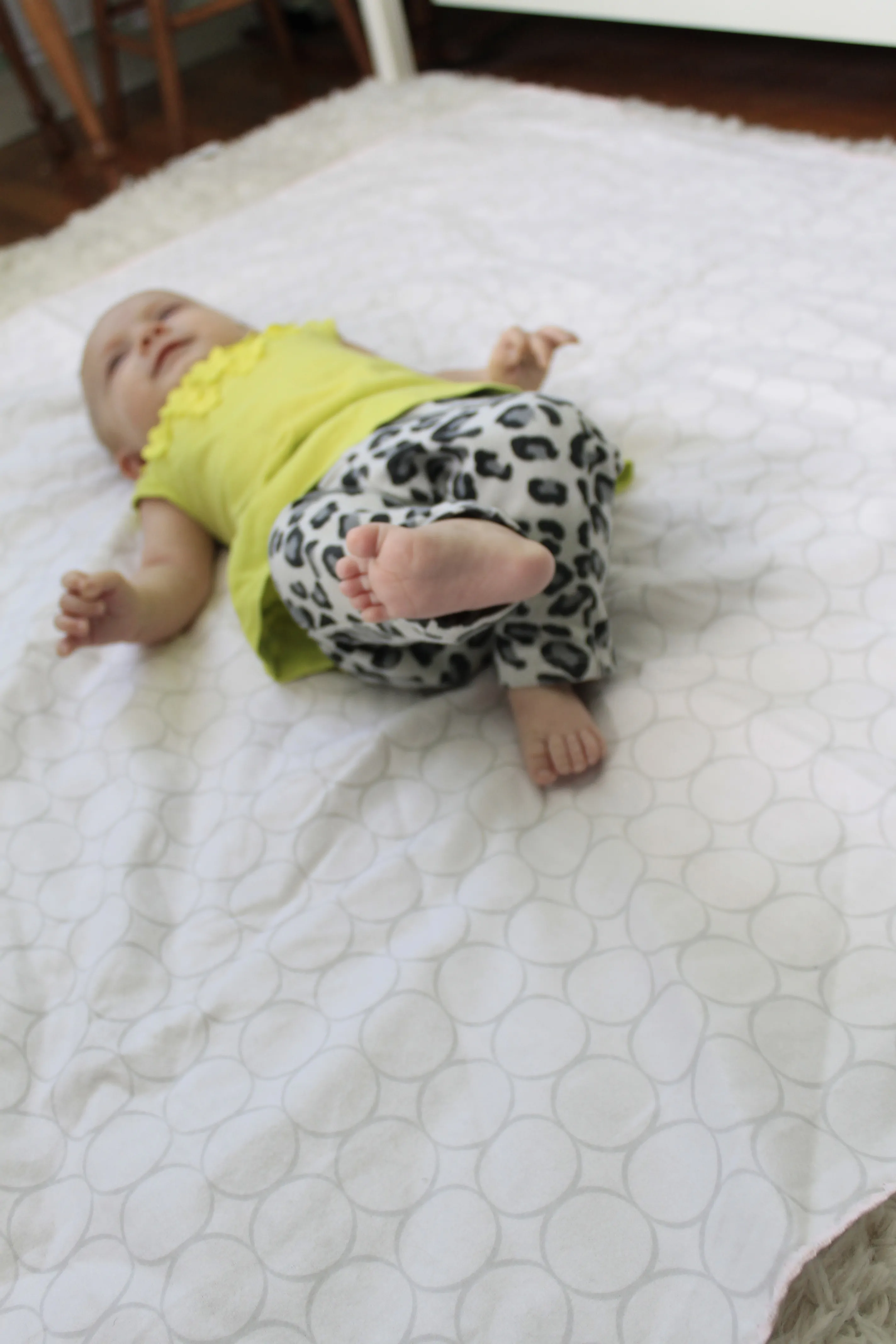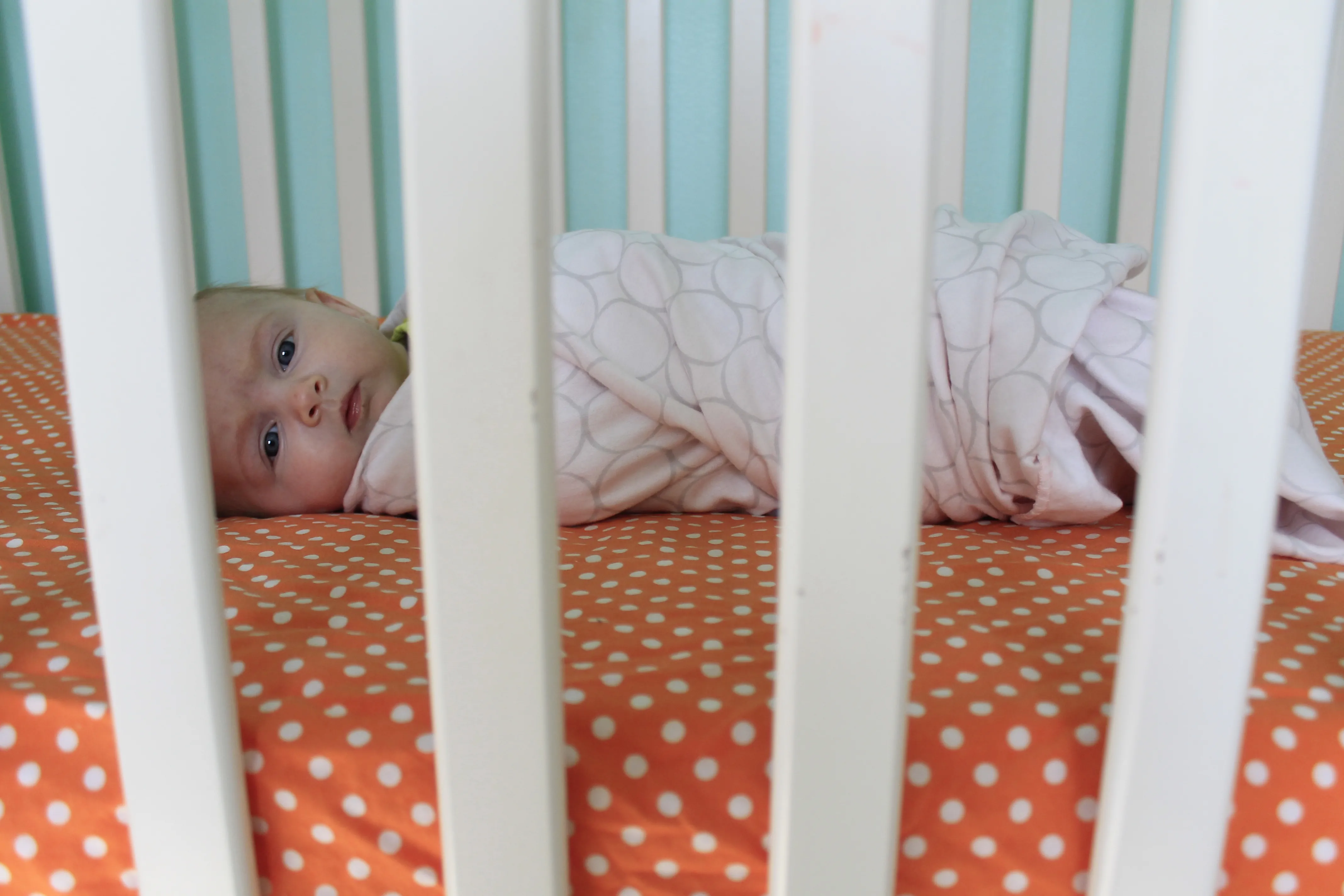 The fleece fabric also came in handy. This warm, soft fabric is perfect for our December-born baby.  The muslin swaddling blankets we owned were nice, but not nearly warm enough for cold winter nights.
My favorite feature, however, is the tag attached to each blanket.  This tag displays diagram instructions for a perfect swaddle.  What a convenient feature! This visual reminder of how to complete the perfect swaddled is perfect for beginners or for sleep-deprived parents who are attempting to swaddle their baby in the middle of the night.
Our three-month-old also loved the cozy, tight swaddle and instantly calmed when wrapped in the fleece receiving blanket.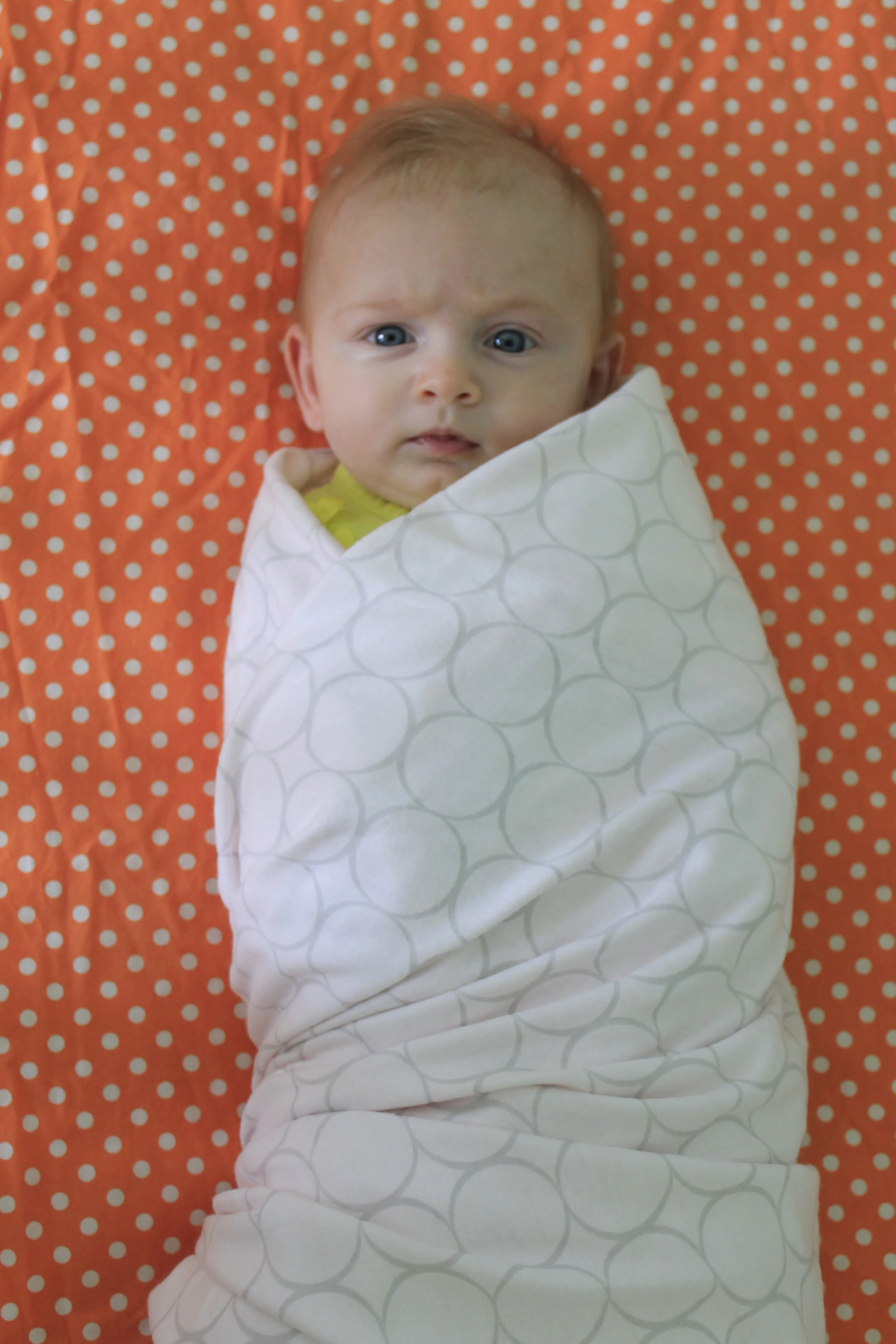 The simple pattern and subtle colors easily fit with any nursery decor. Swaddle Designs not only provides swaddle blankets, but various baby gifts, apparel, layettes, and more! They even have a line of organic products.
Swaddle Designs offers a variety of amazing baby products in a plethora of patterns and colors.  In addition, you are provided numerous resources to aide you in swaddling your baby and ensuring good sleep for your little ones.  Simply scan the tag on your Swaddle Designs blanket and you will be provided with an app filled with information, white noise apps, videos, and deals!
You can learn more about Swaddle Designs at their website!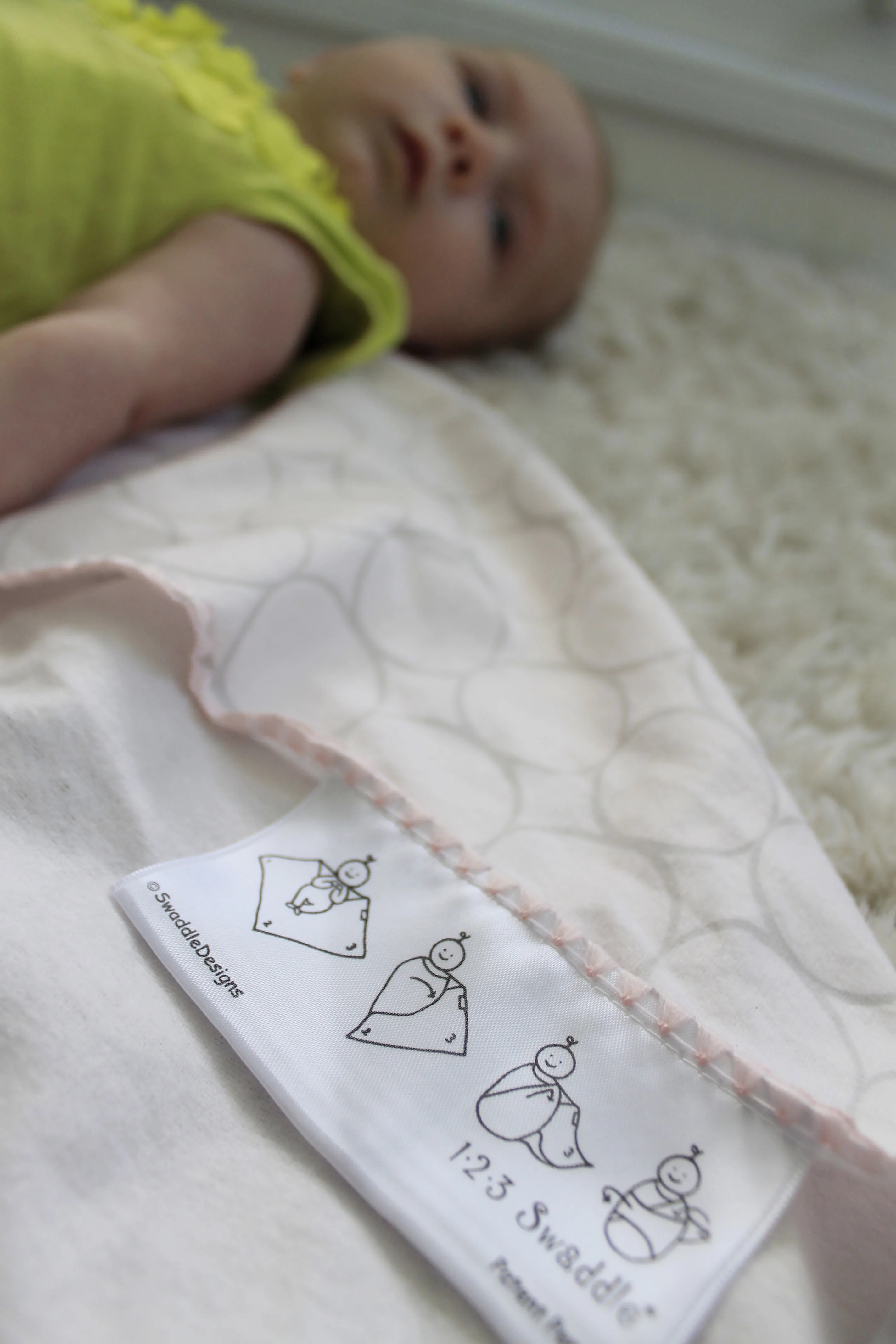 Hi! I'm Jenny!
I blog at www.thesweetstuff.blogspot.com all about my home, family (husband and sweet baby girl), being a mom, crafting, cooking, my faith in God, and more.
I love the outdoors, living in a small town on the Central Coast and being a mom!