This post may contain affiliate links. Read my disclosure policy here.
Jennifer D. here to share about a fun new toy my son and I are loving. I received product samples, and we were compensated for this post, but as always my opinions are my own.

My son Kyle is almost 10. He likes building toys, and he likes cars, but his attention span has actually gotten shorter, not longer, as he's gotten older (and more involved in gaming). He likes to play, but any time he reaches a challenge, he is tempted to give up. There's a building block set that is sitting 3/4 of the way done, because one part frustrated him and he wouldn't ask for help.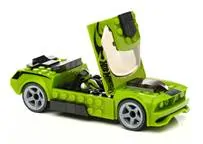 The MegaBloks Hot Wheels™ Speedsters are recommended for ages 5 and up, and I think that most 5 year olds with some experience could complete them easily. It was a snap for my son, but not so easy that he didn't enjoy it.
Once the cars are put together, you can play with them, putting the man inside the top, which flips up, and they push and roll easily.
The price point, just under $10, makes them great to get one or two for those ever present birthday party invites.
Features:
Customizable parts are available for cool rebuilding possibilities
Each includes a collectible micro action figure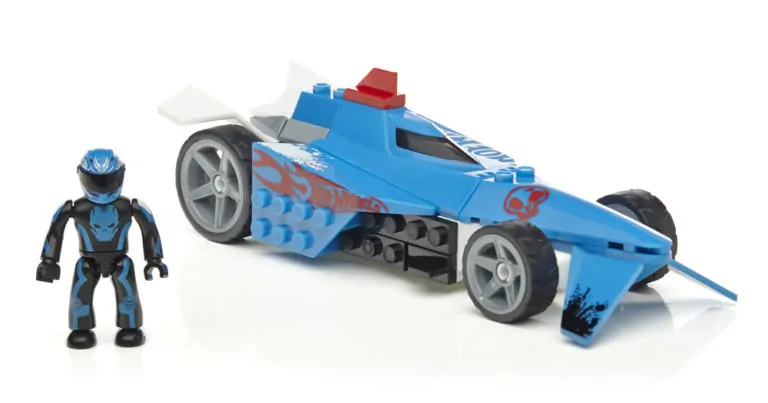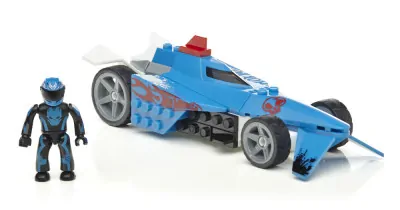 Find out more
Enter to win
THREE of you will each win both speedster sets:
Mega Bloks Hot Wheels™ Fast Fish™
Mega Bloks Hot Wheels™ Bad to the Blade™