This post may contain affiliate links. Read my disclosure policy here.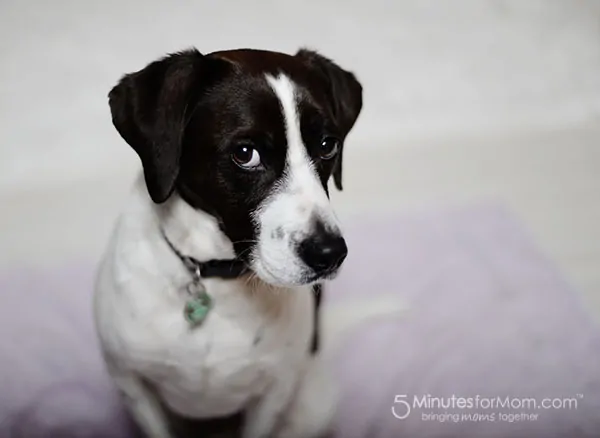 What??? This Blanket Isn't for ME?
Last week, my Wordless Wednesday featured my dog, AJ, and his love for running and playing with sticks. This week, AJ reminds us that he is really just a baby who wants a cuddly blanket to snuggle up on… This blanket however, was not for him! And by the look of those eyes, he knows it too. (It was on the floor in my photography studio for a shoot. I was testing my lights and he did not want to stay off of it.)
Who is starring in your Wordless Wednesday this week?
What is Your Weekly Photo?
Mom Bloggers (and Dad Bloggers too!) post a photo on your site, link up and find others… Wordless Wednesday is tons of fun.
Leave the URL to your photo (clearly ours are never truly "wordless") and then visit others!
Link Up:
Thanks to Uisce for creating Wordless Wednesday.
Written and photographed by Janice, co-founder of 5 Minutes for Mom and owner of Janice Croze Photography.