This post may contain affiliate links. Read my disclosure policy here.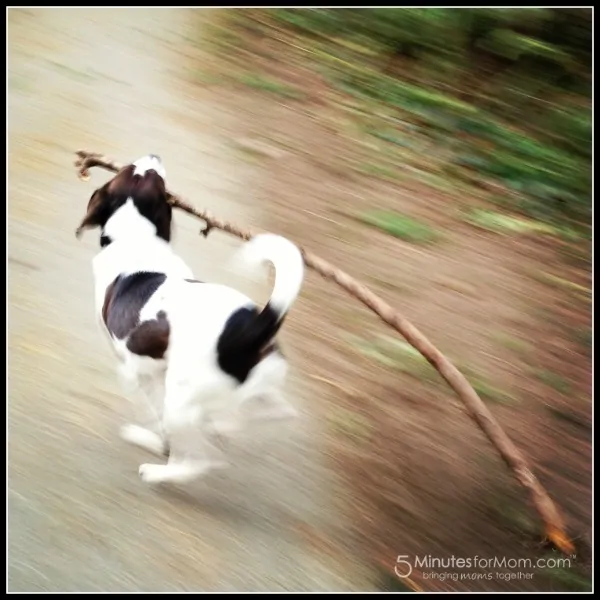 Have Stick, Will Run… Fast
My dog AJ lives to run and he loves sticks almost as much as the bunnies he never can quite catch. I was very impressed with how fast he could run even with a stick that outsized him. My iPhone couldn't keep up with him. #Instagram
Are you on Instagram? We would love to follow you. You can find Susan posting photos at 5minutesformom and I, (Janice,) post photos at janice_5minutesformom.
What pets do you have? Who fills your Instagram feeds more — your kids or your pets?
What is Your Weekly Photo?
Mom Bloggers (and Dad Bloggers too!) post a photo on your site, link up and find others… Wordless Wednesday is tons of fun.
Leave the URL to your photo (clearly ours are never truly "wordless") and then visit others!
Link Up:
Thanks to Uisce for creating Wordless Wednesday.
Written and photographed by Janice, co-founder of 5 Minutes for Mom and owner of Janice Croze Photography.