This post may contain affiliate links. Read my disclosure policy here.
*Contributing writer Jenny Nanninga was compensated for her time. All opinions remain her own.
Pregnancy.
It's a beautiful miracle.
However, it can place many demands on your skin.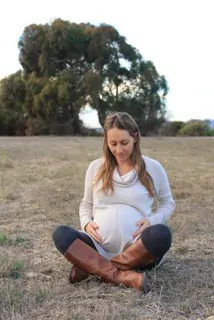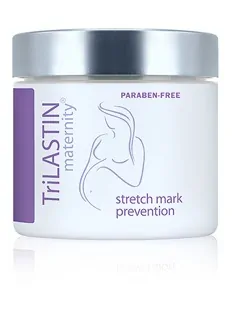 The spiderweb of lines may tell an intimate story about the life growing beneath the surface, but most of us could do without the visual reminder of stretch marks.
TriLASTN understands a woman's desire for smooth skin and the absence of stretch marks.
Their intensive stretch mark complex, stretch mark prevention cream, and hydro thermal accelerators focus on the pregnant and postpartum mother.
All TriLASTIN products seek to empower women to feel and look their best and their maternity products are no exception.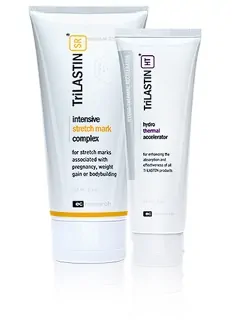 As a mama to two little ones under the age of two, I love that the TriLASTIN products can be used during and after pregnancy for maximum effects. These American-made products can also work on old stretch marks from previous pregnancies!
While my skin stretches to grow new life, I can use the paraben-free stretch mark prevention cream to improve my skin's elasticity.
Then, as I snuggle my newborn the intensive stretch mark complex combined with the hydro thermal accelerator will rid my skin of discoloration while at the same time restoring collagen and elastin to my skin.
I love the thick, creamy consistency of the creams.  No drippy goop to clean up and no excess paste to wipe off.  Simply rub it on and it soaks into your skin leaving a clean, and tight feeling.
The natural botanical oils and extracts create a fresh scent that will relax you, something every pregnant woman or new mom needs!
The features of the Stretch Mark Prevention Cream include:
Paraben Free
Derived from Mother Nature with 15 botanical oils and extracts
Helps improve skin strength and elasticity
Helps relive skin itchiness
Protects and nourishes with antioxidants and essential fatty acids
Soothes and moisturizes
Safe, Hypoallergenic formula
Non-greasy, non staining formula will not stain or cling to clothing
Gentle PH balanced 6.0 formula
Made in the USA
In addition, the Intensive Stretch Mark Complex features:
Nearly twice as powerful as original TriLASTIN-SR
Achieve results even faster with TriLASTIN-HT
Effective on light and dark skin
Works on both new and older stretch marks
Evens skin tone
Effective on silver and red marks
60 Day Satisfaction Guarantee
Helps prevent stretch marks
Formulated for both men and women
New, improved SDDS – Sequenced Diffusion Delivery System helps improve formula effectiveness
Paraben-Free
Made in the USA
TriLASTIN wants you to experience the rejuvenating powers of their products for yourself!
To learn more, visit TriLASTIN's website, Facebook page, YouTube channel, or follow TriLASTIN on Twitter. Hi! I'm Jenny! I blog at www.thesweetstuff.blogspot.com all about my home, family (husband and sweet baby girl), being a mom, crafting, cooking, my faith in God, and more. I love the outdoors, living in a small town on the Central Coast and being a mom!