This post may contain affiliate links. Read my disclosure policy here.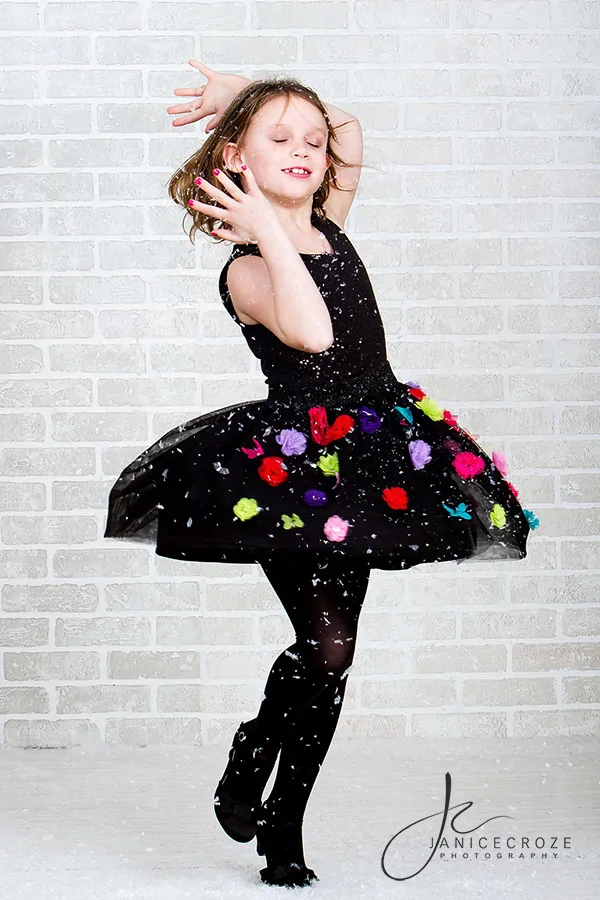 Olivia Spinning
I photographed my kids and Susan's kids this weekend for our annual Christmas photos. (Yes, I photograph them far too late for Christmas cards, but I never have time for sending those out anyway. My main goal is to have photos of them in their Christmas outfits before Christmas Day, so I am not stressed about getting "portrait shots" of them on the busy day!)
This shot of Olivia's is my favorite of the shoot. When I took it and saw it on the back of the camera, I immediately knew it was the shot of the day. It is so Olivia and just what I had in mind when I found that dress for her. She loves the photo so much she wants me to blow it up for her bedroom wall. And I think I will.
Do you take photos of your kids in their Christmas outfits before Christmas day? Do you get professional shots done?
What is Your Weekly Photo?
Mom Bloggers (and Dad Bloggers too!) post a photo on your site, link up and find others… Wordless Wednesday is tons of fun.
Leave the URL to your photo (clearly ours are never truly "wordless") and then visit others!
Link Up:
Thanks to Uisce for creating Wordless Wednesday.
Written by Janice, co-founder of 5 Minutes for Mom.