This post may contain affiliate links. Read my disclosure policy here.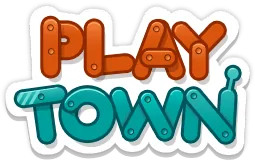 Does your child have a vivid imagination?
Of course they do. How else do you explain all of the creative stories they come up with? Seriously, where do they get some of this stuff?
Help them unleash their creativity and bring their stories to life with Playtown for Kids. This app, available for download on both the App Store and Google Play, helps children make their stories come to life.
Personalize
Add characters, your own photos and drawings.
Create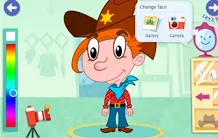 Enhance your story by dressing up characters with accessories and props. Change background scenes.
Record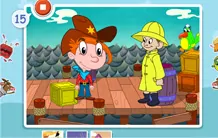 Narrate and select music for your story.
Share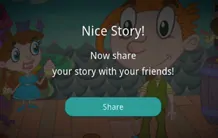 Share your story with friends and family.
First, add characters from the app, or even upload your own photos and drawings! Enhance your story with accessories, props, and background scenes. Ready to bring your story to life? Hit record and your child can narrate and choose music to bring the story to life with their own words! Once your child has completed their masterpiece, they can share the story with family and friends. Your child will love hearing their own voice and creating their own digital story, and you will love this app that encourages creativity and storytelling!
And one of my favorite parts? It's free!
With themes such as pirate treasure, princess party, travel around the world, and who let the toys out, there's sure to be something to entertain your little one.
Would you like to learn more about Playtown for Kids? Like them on Facebook, follow them on Twitter, or watch exactly how it works on You Tube.
Create, personalize, narrate and share your own stories in Play Town using a cast of lovable characters, stages, music, props and even your own photos and drawings. This is a must have app for the creative little one in your life. 
So what are you waiting for? Download Playtown for Kids on your tablet or mobile device and start creating! 
Julia is a full time mommy and part time writer who thrives on Starbucks, chocolate, and toddler kisses. When she is not chasing a toddler around, you can find her at her personal blog, http://www.elatedexhaustion.com, or playing on Twitter @juliahembree.