This post may contain affiliate links. Read my disclosure policy here.
Our writer Jennifer D. received a copy of the new Blu-Ray, DVD, and Digital version to assist her in writing the review.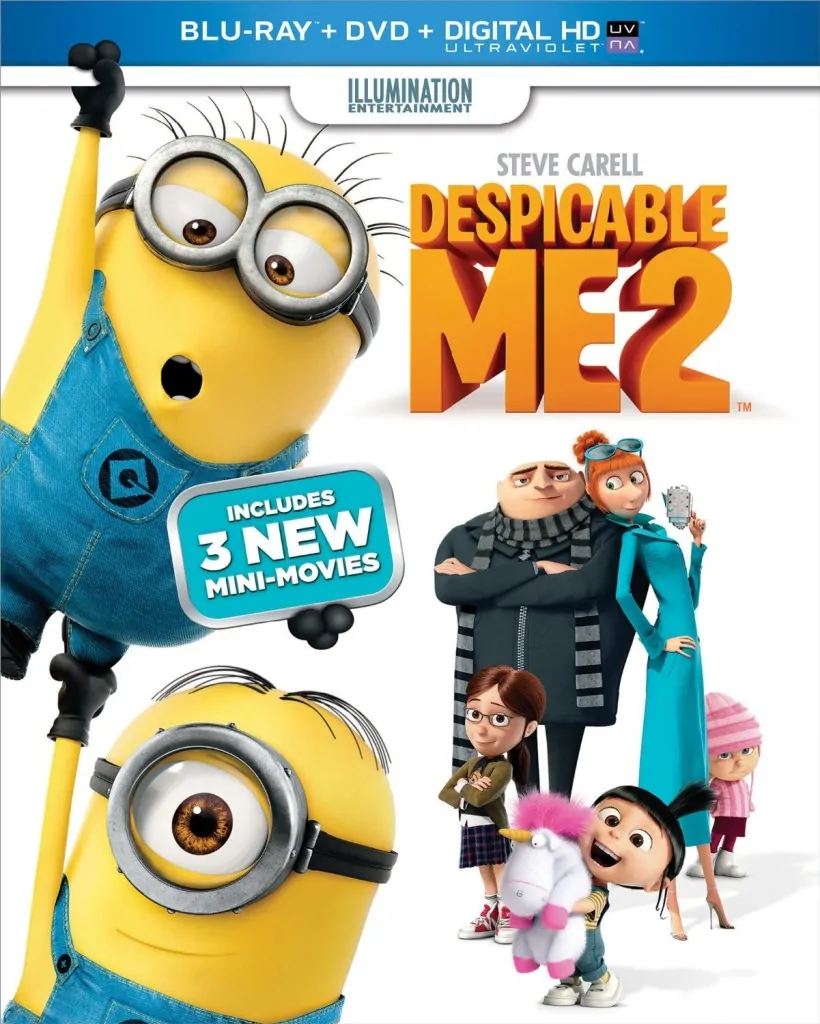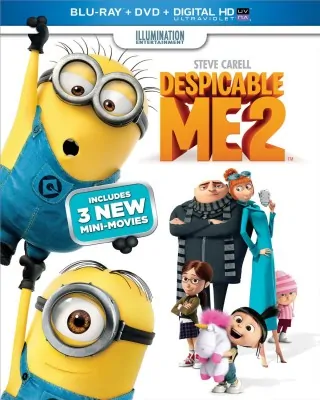 We have a long car drive coming up to visit family for Christmas, and so I'm happy to have a couple of new DVDs to enjoy on the way, and then again perhaps once we are there with the nieces and nephews. I love the combo packs, so that I can use the DVD in the car, the Blu-Ray at home, and the digital review copy on my daughter's iPod Touch. I love the bonus features as well (see more on those below).
Despicable Me 2 was one of our favorite movies of the summer, and I'll bet it was one of yours too. If you prefer watching movies at home, then now it's your time to enjoy it.
Despicable Me 2 is out on Blu-Ray and DVD December 10. A family movie night makes the perfect activity for the family over the holidays and DVDs make great gifts.
Get ready to enjoy the minions: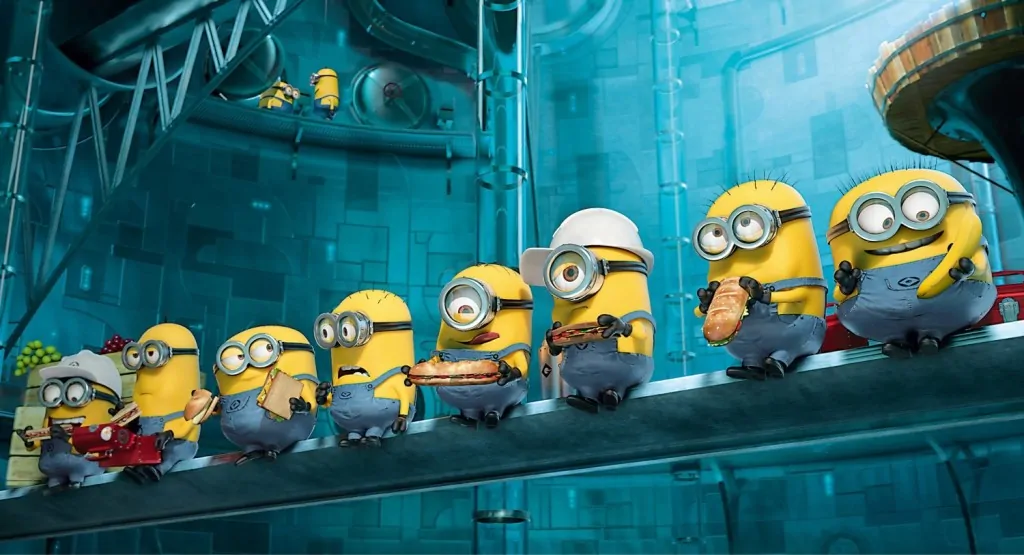 Bonus Features:
Watching some of the bonus features, specifically some of the features with the cast and crew took me back to when I got to actually interview Steve Carell and producer Chris Melendrani, as well as other cast members on a junket when the first movie came out.
These features were on the DVD, with all of them also on the Blu-Ray version with the addition of the commentary with the directors, which is the kind of thing my teen daughter, who is very interested in the animation industry, loves to watch.