This post may contain affiliate links. Read my disclosure policy here.
Frozen crushes the formulaic story of "happily ever after" and instead tells a captivating tale of the truest love.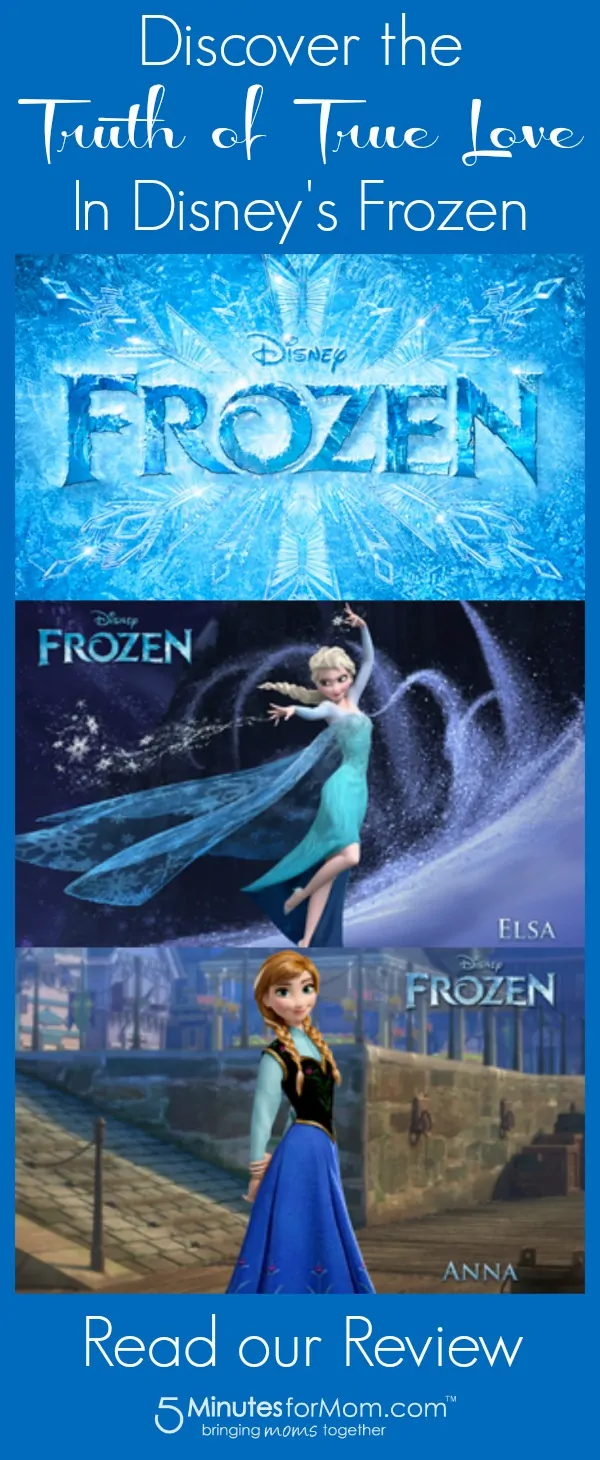 This Disney Princess movie is unlike any before. Just like the characters in the story, the movie's makers have learned from the past and finally celebrate with a wiser audience the truth about true love.
The script explores self-awareness and the plot is carried forward by strong, independent female characters.
My only disappointment is in the animation of the characters. The princesses are unnecessarily thin with ridiculously large eyes that are distractingly obvious statements suggesting unattainable beauty. But at least the creators make an attempt to show the imperfect side of beauty as Anna wakes with slobber dripping and messy hair.
While you and your children laugh at the fun snowman and hold your breath on the treacherous journey with Anna, you'll feel the strong messages of the movie.
Life is beautiful and messy at the same time. It's full of mistakes from which we can learn and transform into happiness.
Sometimes we trust the wrong people and get horribly hurt. But we are not broken.
We must use our powers and not hide them away. Hiding our true selves will only hurt those we love and stop us from discovering the depth of our talents.
Frozen is shockingly unpredictable. You're carried along with the story without anticipating the next scene.
While such a movie clearly will have a happy ending, Frozen is cleverly constructed to finish with a profound and truly beautiful message.
You will love this movie and you'll be thrilled to share it with your children.
Like FROZEN on Facebook: https://www.facebook.com/DisneyFrozen
Visit the website: http://www.disney.com/frozen

Disclosure: We were not compensated to write this post and I paid for myself and my family to see the movie. However, we do often attend Disney media events.

Written by Susan Carraretto, co-founder of 5 Minutes for Mom
Talk with me: @5minutesformom and Facebook.com/5minutesformom
Pin with me at http://pinterest.com/5minutesformom/