This post may contain affiliate links. Read my disclosure policy here.
This post has been sponsored by ChoresMarket. Our writer Jenny shares her insights into how helpful this program can be. All opinions are 100% her own.
Home ownership can be daunting. The never-ending list of to-do's, the repairs, the improvements. Many home maintenance tasks require special experteise or knowledge.
Combine that with attempting to find a reliable, honest, and accomplished tradesman to aid you in your home improvement efforts and homeowners can easily become overwhelmed.
Tackling your to-do list, however, doesn't have to be such a challenge. ChoresMarket has created a safe method for finding the help you need.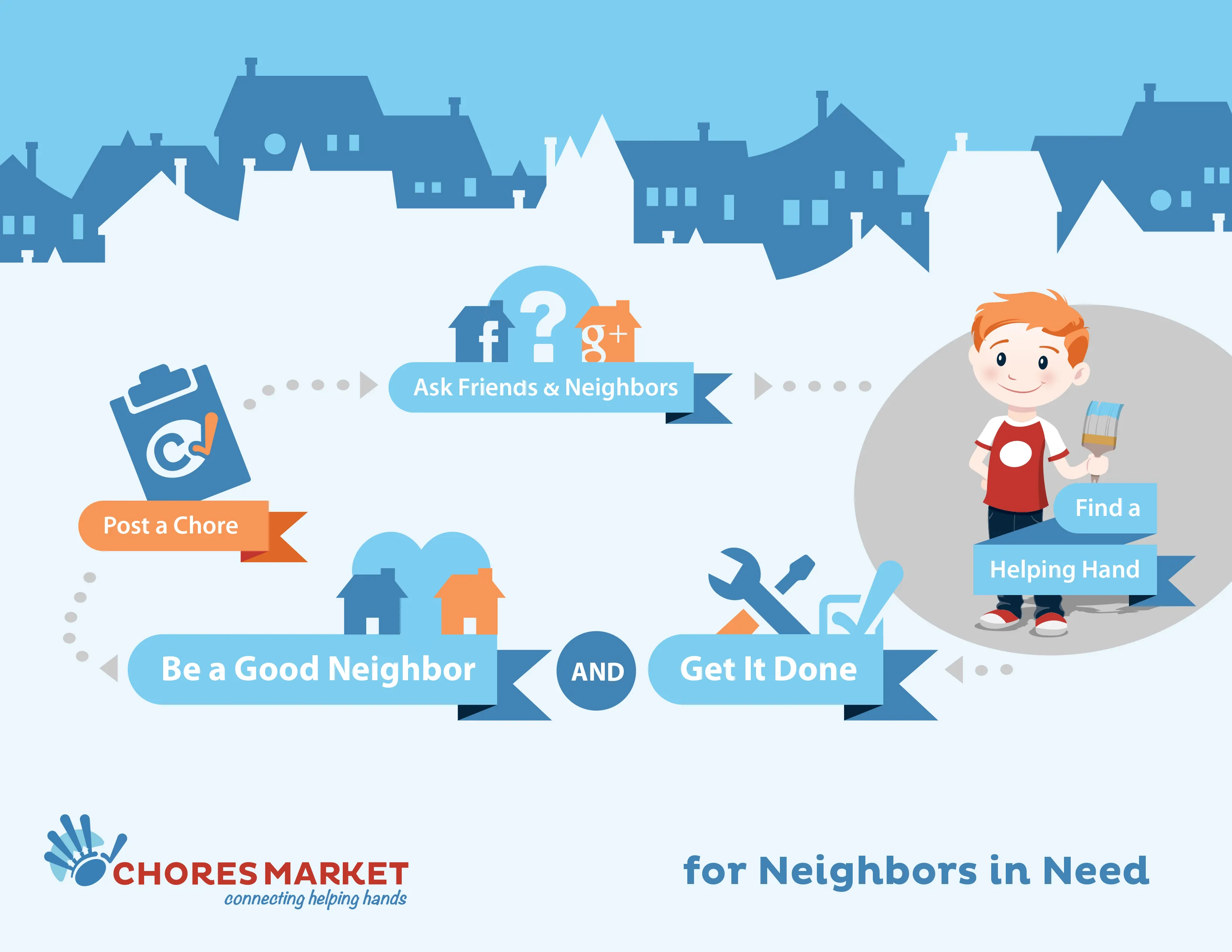 You can search for, hire, and recommend trustworthy home improvement help on ChoresMarket. Tackling your to-do list has never been easier.
Whether you need assistance or possess a skill you would like to use to help others and to earn some income, Chores Market is a secure website for using your network to find or offer help.
On this website you can:
1. Post a chore you need completed.
2. Find a helping hand.
3. Post a chore you are able to complete.
4. Recommend someone for a chore.
As a new homeowner, I have often been in need of supplies or assistance with various house projects.  Having a reliable network of people to choose from is a definite advantage. No more searching the internet blindly or calling friends for recommendations.
ChoresMarket simplifies and expedites the process.  By creating a network of neighbors, friends, and professionals in your area, Chores Market takes the guess work out of finding good help.
Using your network, you can get the help you need in a sompler, faster and more reliable way.
You can find someone to or offer your services to fix a leaky faucet, take your family photos, walk your dog, or teach you to make applesauce.  the possibilities are endless!
Visit ChoresMarket today to learn more.
Hi! I'm Jenny! I blog at www.thesweetstuff.blogspot.com all about my home, family (husband and sweet baby girl), being a mom, crafting, cooking, my faith in God, and more. I love the outdoors, living in a small town on the Central Coast and being a mom!