This post may contain affiliate links. Read my disclosure policy here.
This interview occurred on an expenses-paid press trip courtesy of DreamWorks.
After seeing several clips from the upcoming movie Mr. Peabody and Sherman (March 7, 2014), we had the opportunity to interview Ty Burrell, who voices Mr. Peabody.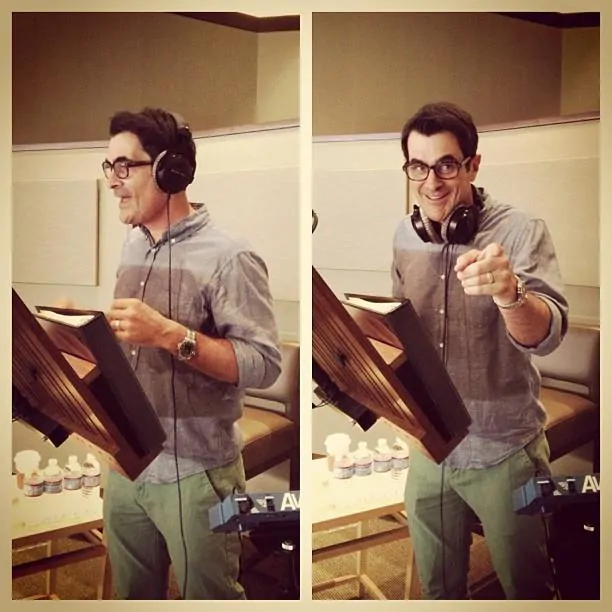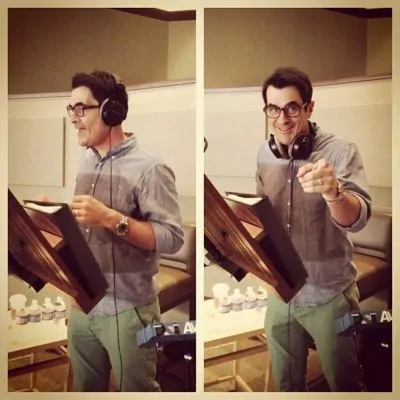 How does playing a parent dovetail with being a real parent?
Ty Burrell: My kids are almost two and almost four, the teenage thing is so foreign to me, the thing that I deal with on the show. This (movie) is actually a little bit closer to where I'm at.
We adopted, so this adoptive relationship is very meaningful to me and the depth of the bond that Peabody and Sherman have, I really love that. It starts sort of like mentor protégé. He takes him in, it's the right thing to do, it's such an honorable thing, and he really loves kind of mentoring Sherman. But, he goes by Mr. Peabody – you know, "Call me Mr. Peabody."
And as it goes on, the fact that their bond grows so much and he really realizes that he loves him, and they really do become father and son, truly father and son. And I love that. I really love being a part of a film that's going that deeply in terms of the emotional arc of it, because obviously, I feel that way.

My Thoughts:
In the clips that we saw, you could tell that they did have a true father/son relationship. I hope that adoptive parents and kids will find it as affirming as Ty Burrell does. I think they will. I think that cross-cultural adoptees might relate even more, because as you can see, Mr. Peabody is a dog and Sherman is a boy.
We didn't preview the whole film, not even close, but I think that the 20 or 30 minutes of content that we saw gives a pretty good idea of what we can expect, as does the official trailer (above). I like that it had smart humor, like the "That's disarming" line in the trailer.
I showed my 9-year-old son the trailer, and he chuckled at that too. In fact, I asked what he thought, and he said "That looks like the best movie ever." Well, okay, then. I guess I know where I'll be March 7.
The message about Sherman trying to spread his wings a bit and Mr. Peabody's challenge to let go, seems really sweet. I thought the historical aspects would appeal to some kids, especially the Trojan War stuff for boys, but Da Vinci (voiced by Stanley Tucci) in Italy was pretty funny, too. It made for some great settings and "costumes."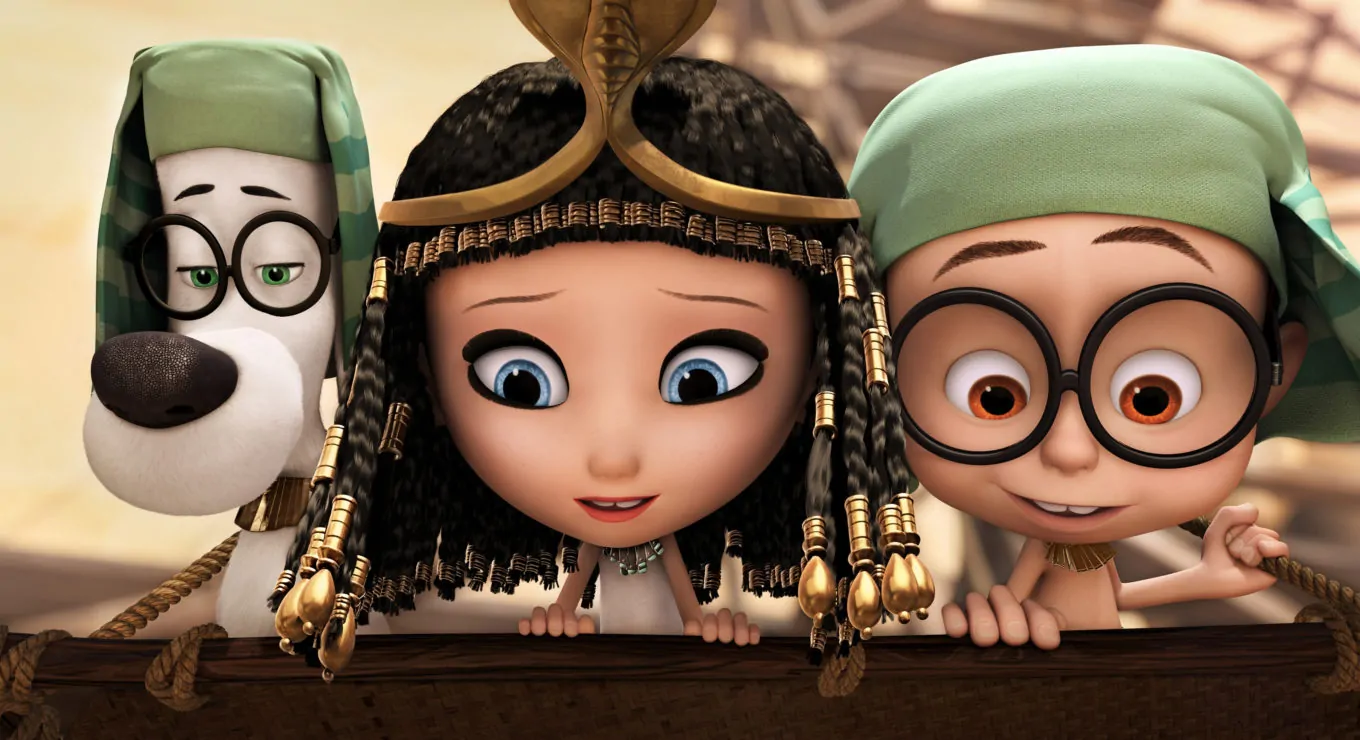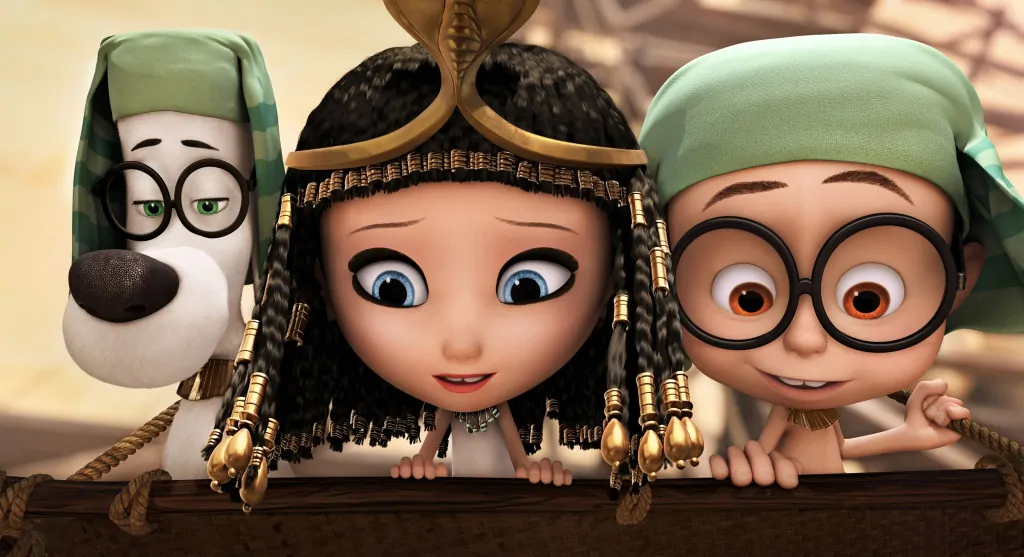 Is it just me, or is animation getting better and better? I was pretty amazed as I was watching and this still shot reminds me how blown away I was by the beautiful animation.
What about work/life balance?
Ty Burrell: It's a great question, and one that I've been asking myself in the last year or so. Having two kids, it's really become a bigger question and one that's important to me and to my wife. So, we're making more decisions.
This is a good example of trying to be more selective. Doing something like this is such a win/win because it's something that I can actually watch with my kids and I'm doing something that I can be proud of, even though when I'm doing more adult, sort of, or even darker material, I am proud of it, but it's stuff that they wouldn't watch for, I hope, 20 years.
On Teaching History and Reading with His Kids
Click through to 5 Minutes for Books to read why Ty likes the historical elements of this movie, and also — yes, I did it again — what books he enjoys sharing with his kids.
True Confessions:
I have a secret. I have not been a part of the Modern Family fan club. I always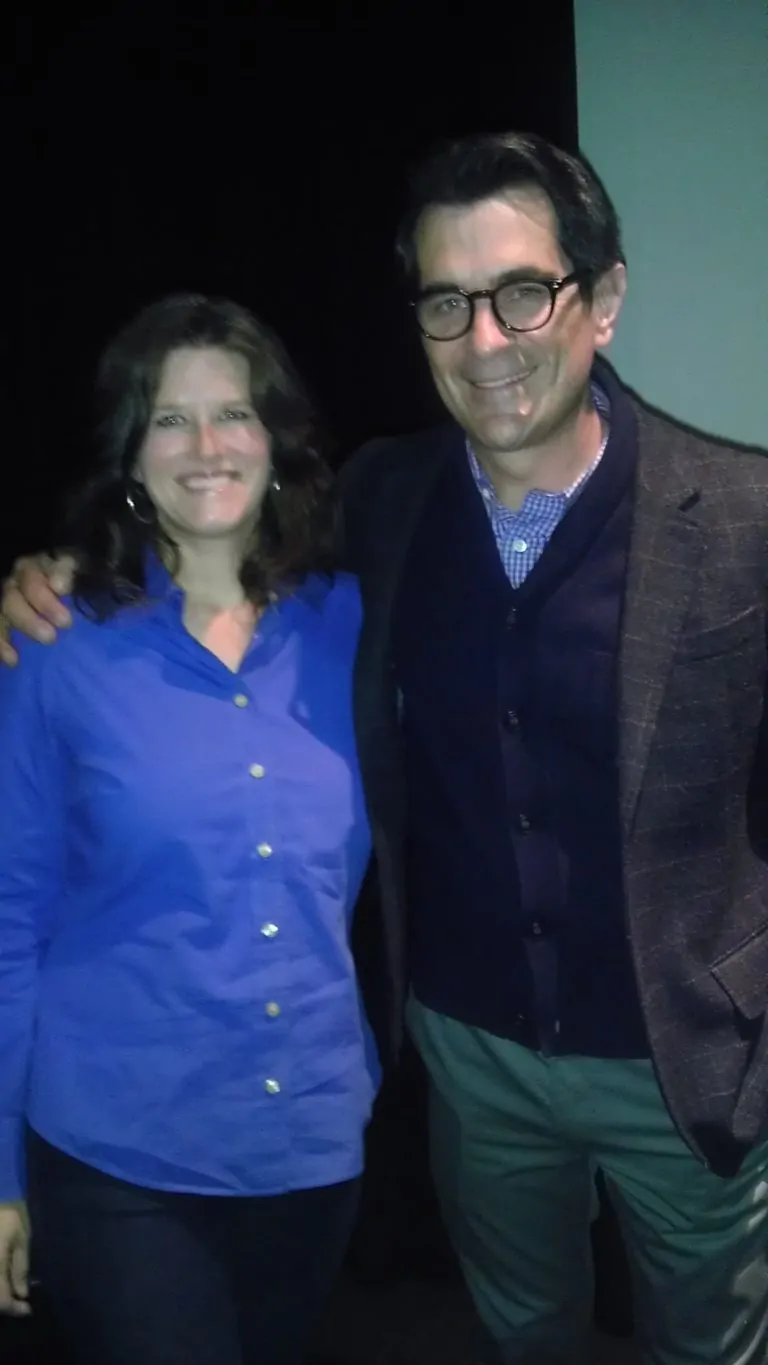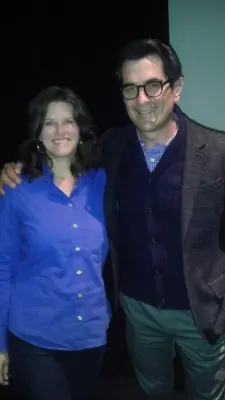 planned on checking it out, but I just never did. Then when I was invited to a sneak peak of the new DreamWorks Animation film Mr. Peabody & Sherman (March 2014), where I'd have a conversation with Ty Burrell, who voices the title character of Mr. Peabody and plays Phil on Modern Family, I knew I had to check it out. So I set my DVR to record it, and I am pretty-much hooked.
I'm glad that I "got to know" Ty Burrell a little better beforehand, because he was a very nice and gracious guy.
Get social: