This post may contain affiliate links. Read my disclosure policy here.
We were compensated for bringing you this information, but as always, our writer's opinions are her own.

Most of us have our phones with us all the time, right? But a lot of times we don't have a pen or paper when we need it. And since we are often on the go behind the wheel, we can't always take a minute to write down all those thoughts that come to mind.
Whether it's an idea for a blog post, or an item that needs to go on a grocery list, there is a lot that is swirling around in our heads. I know that if I'm able to "download" it, by getting it down somewhere so that I know I won't forget it, I'm free to focus on the matter at hand.
Not only could you save an idea for a blog post, but you could actually start "writing," and then transcribe it later! The app is free and gives you the ability to record and organize all those thoughts.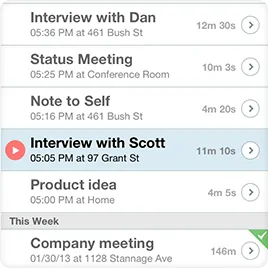 Once you've recorded a file, you can label and organize, and then share your files with friends or coworkers via email, send to the cloud using Google Drive, Dropbox, or other programs, or sync them to your itunes library.
You can also use their transcription service for a fee, sending it right from your phone. This could be particularly useful if you were conducting interviews or taking minutes of a meeting or even for a class lecture. It costs $1 a minute and there's a 48-hour turnaround.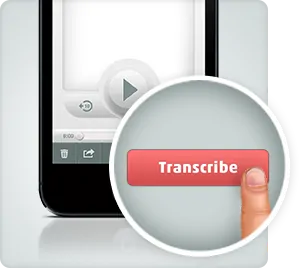 Download the free app now, and visit rev.com to find out more ways you could use this voice recorder app.
$10 bonus for everyone who signs up
Download the free digital voice recording app now, and for a limited timeyou'll also receive a $10 credit for any transcription services.