This post may contain affiliate links. Read my disclosure policy here.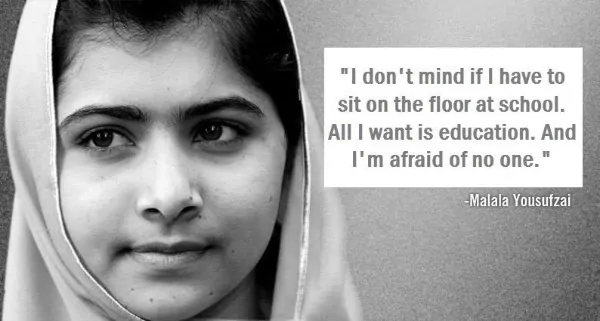 Malala's mother did not want her daughter to be a hero.
Like other mothers, Malala Yousafzai's mother simply wanted to keep her child safe. When Malala began to win awards and receive recognition as an advocate for girls' education in Pakistan, Malala recounts her mother saying, "'I don't want awards, I want my daughter. I wouldn't exchange a single eyelash of my daughter for the whole world.'"
But as Malala gained the attention of the world, she did indeed become a marked target of the Taliban. At the age of 15, Malala was shot by militants on her way home from school.
Miraculously, Malala survived the attack and has become one of the world's most powerful and inspiring advocates of peace and education, earning awards such as the European Union's top humanitarian prize – the Sakharov Prize for Freedom of Thought.
In an interview with Jon Stewart, Malala explains that she only learned the true value of education once it was taken from her.
"We are human beings and this is the part of our human nature, that we don't learn the importance of anything until it's snatched from our hands. And when, in Pakistan, we were stopped from going to school, at that time I realized that education is very important and education is the power for women and that's why the terrorists are afraid of education." – Malala Yousafzai
In mere hours, the world will learn if Malala will become the youngest Nobel Peace Prize winner.
Malala believes that she doesn't not deserve the prize, telling Pakistani radio station CityFM89 this week, "There are many people who deserve the Nobel Peace Prize and I think that I still need to work a lot. In my opinion I have not done that much to win the Nobel Peace Prize."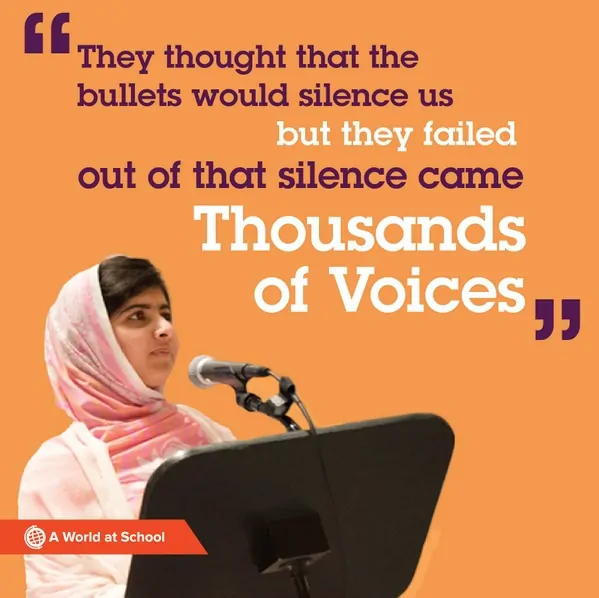 But whether Malala wins the Nobel Peace Prize or not, she is a hero and teacher for us all.
As a mother myself, I can only imagine what Malala's mother endured as she feared for the safety of her daughter, as well as the relief and pride she must feel now that Malala is safe and her message is resonating with the world.
As I gratefully send my children to school in freedom, I remember Malala and all of the children in the world who do not have that simple freedom. And on this Canadian Thanksgiving weekend, I will sit down with my children and share Malala's story and words with them. She is the kind of hero and voice I want them to hear. Her response to persecution and suffering is truly awe-inspiring.
If you haven't yet watched Malala's interview with Jon Stewart, give yourself and your family the gift of watching. You will be in awe of this young hero's wisdom and grace.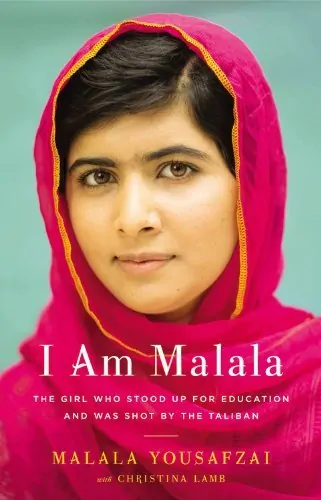 For more information on Malala, watch the The Current's Anna Maria Tremonti full interview with Malala Yousafzai.
Malala's memoir is now available for purchase. "I Am Malala: The Girl Who Stood Up for Education and Was Shot by the Taliban."
To learn more about how to donate and further Malala's cause of education for girls all over the world, visit The Malala Fund. "The Malala Fund's solutions are grounded in inspired innovation: they are girl-centric approaches to education that support the Fund's goal of creating a world where every girl reaches her true potential."
Written by Janice Croze, co-founder of 5 Minutes for Mom
Sources:
Malala: The Bravest Girl in the World – Parade
15 things you didn't know about Malala Yousafzai – Salon
I Am Malala: The Girl Who Stood Up for Education and Was Shot by the Taliban – CBC
EU awards top human rights award to Malala Yousafzai – Global News
The Malala Fund – The Malala Fund
16-year-old Malala Yousafzai leaves Jon Stewart speechless – Lean In on Tumblr
photo credits: The Malala Fund on Facebook