This post may contain affiliate links. Read my disclosure policy here.
We were compensated to share this post with you.
Halloween is a fun way for your kids to use their creativity and learn the art of entertaining guests. Invite a few neighbors, classmates and friends over for a Halloween party. This is also a safe alternative to trick-or-treating.  Halloween decorations and party supplies from the discount store create a more festive mood while keeping the expenses low.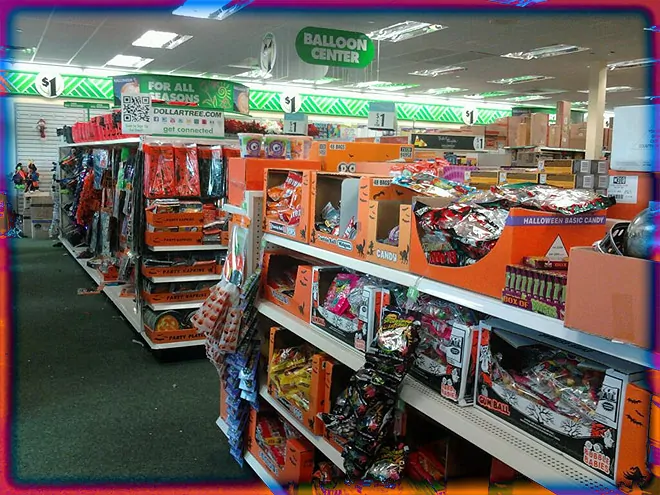 Creative Decorations
Use black and orange paper plates, utensils and cups to set the tone for your Halloween party. Add in black, white and orange balloons and crepe paper streamers to create a festive atmosphere. Mix up your use of latex balloons with star foil balloons filled with helium and anchored with balloon weights to give depth and dimension to the party room. Take your decorations one step further to make your party one that people will remember for a long time.
Cover your porch light or lamppost light with a spooky white sheet. Use white string loosely tied around the neck to give it some shape and keep it in place if there's a breeze.
Use canned Christmas snow to draw ghosts on your windows and mirrors.
Create spooky spider webs by lightly pulling and shredding cotton balls across bushes, doorways and picture frames.
Use black trash bags to cover over windows, creating a darker room, then put black lights instead of regular bulbs in your lamps. This works well for glow-in-the dark costumes and white decorations.
Inedible Treats
While candy, cookies and sugary treats are to be expected at Halloween, you can provide some non-edible treats for party-goers as well. Consider putting kazoos, trick-or-treat bags and bubbles in goodie bags.
Fun and Games
One of the staples of a Halloween party, of course, is a costume contest. You can also have a Wrap the Mummy contest by dividing guests into teams and designating two people to be "mummies." The mummies can be non-costumed  bystanders, such as a sibling or grandparent, who must stand still while they are wrapped like a mummy by their team. Use either white crepe paper streamers or toilet paper to do the wrapping.
Nikki is an independent writer for DollarTree.com. Dollar Tree offers great deals on office supplies, party supplies and more.