This post may contain affiliate links. Read my disclosure policy here.
I was provided dinner and a tour of the Give Kids the World Facility in exchange for posting about this amazing center for critically ill children. All opinions listed are my own. We were not compensated otherwise to share this with you.
Making kids wishes come true is one of the greatest thrills for a parent's heart. I got to watch one of my own daughter's dreams come true last week when she got to touch and feed a real dolphin.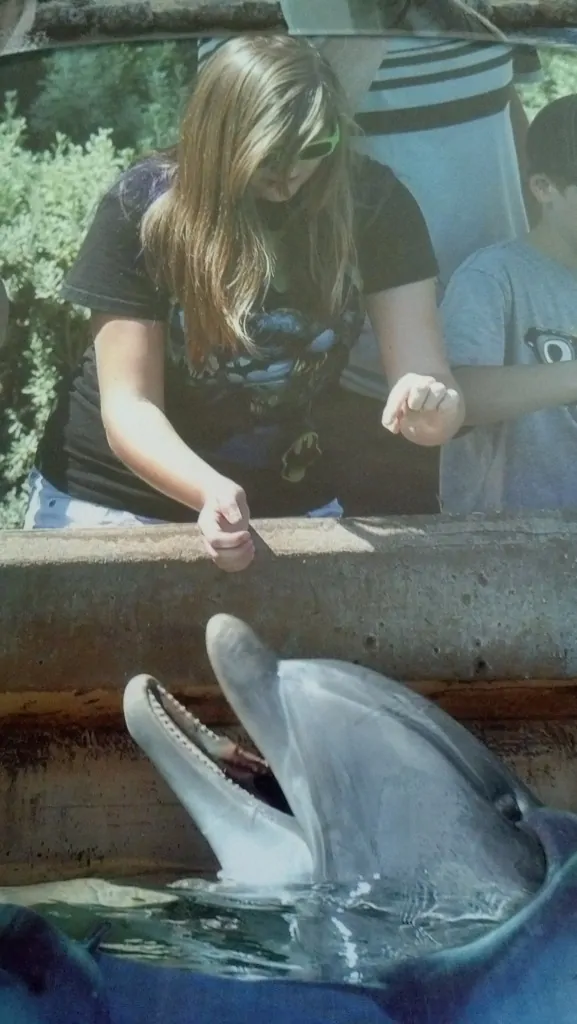 Watching her feed that dolpin and touch its head made this mom's heart leap with joy. Nothing greater could have happened that day. She has wanted to touch a dolphin since she was only 3 years old. She has been in love with them forever and now, finally, at 15 — her dream got to come true.
Pure bliss for this mom.
Unfortunately, there are so many kids with critically ill diseases that will never get their dreams fulfilled. That is where a facility and program like Give Kids the World Village comes in.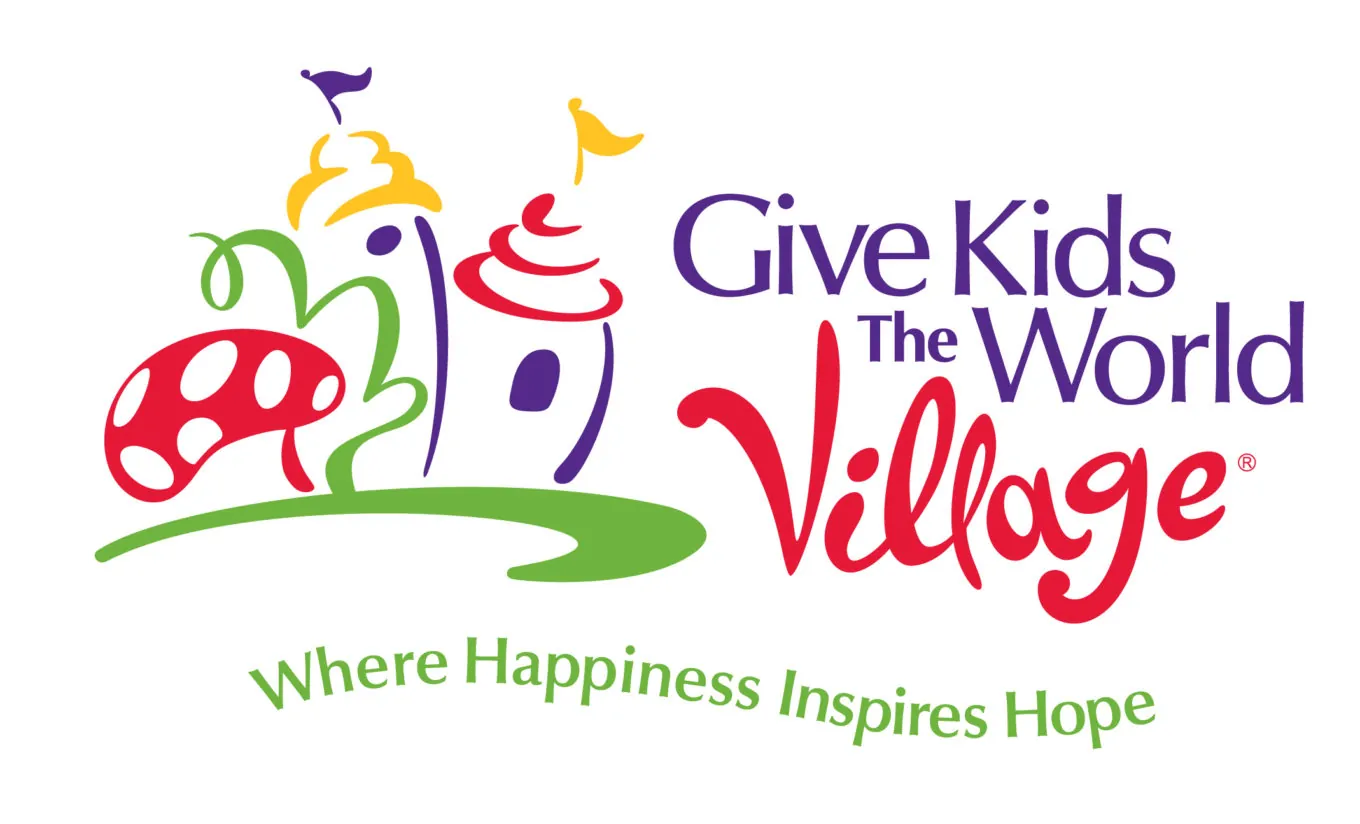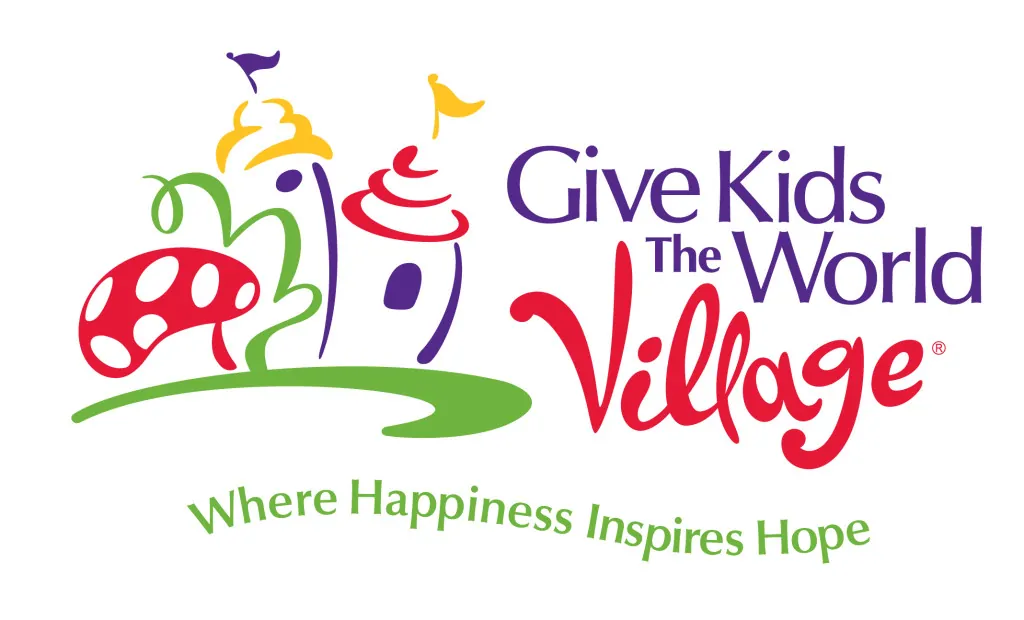 I recently got to get an up close and personal tour of the Give Kids the World Village. I have never been to a place like this before and from the moment I stepped on the grounds, my heart was overfilled with joy.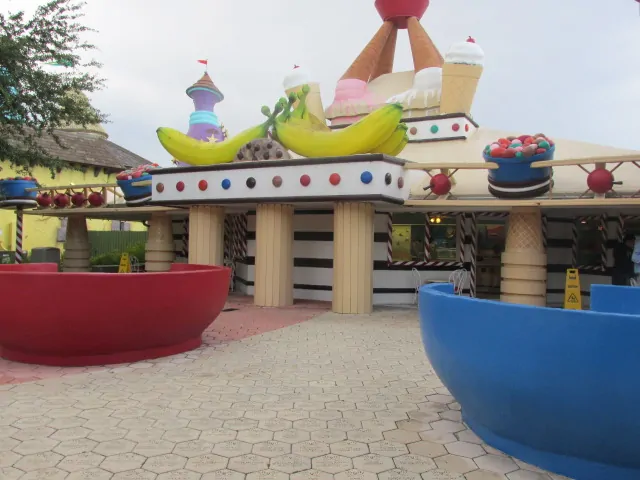 We were ushered into a room where the president of Give Kids the World, Pamela Lindworth, chatted with us about the program and what all Give Kids the World wants to accomplish over the next year.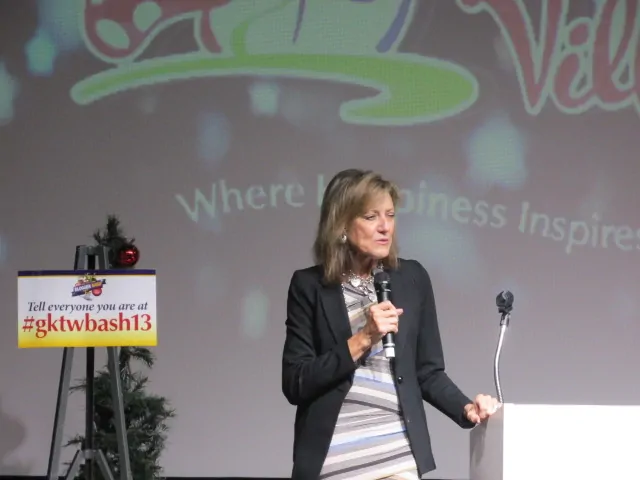 Listening to her talk about the facility, the children and families that had come through, and then sharing with us her vision for their program, I sat in awe. I had heard of places like Make a Wish Foundation — which is not what Give Kids the World is. They work together in conjunction to help make a wish of a critically ill child come true.
What is Give Kids the World Village
Give Kids The World Village is a 70-acre, nonprofit "storybook" resort located near Central Florida's most beloved attractions. Children and their families are treated to weeklong, cost-free fantasy vacations, complete with accommodations in the Village's whimsical villas, transportation, donated attraction tickets, meals, and much more.
At the Village, these precious children learn that dreams really do come true, as they and their families are immersed in joy, hope, and nonstop
fun for a few unforgettably happy days—a most welcome escape from the weight of their challenging circumstances. Since 1986, Give Kids The World has hosted more than 120,000 deserving families from all 50 states and more than 70 countries.
After Pamela talked, we were introduced to another man that shared his family's personal story of staying at the facility. His story was so moving. By the time he was done and showed us the video he made of his son's wish and struggle with his illness, I was in tears.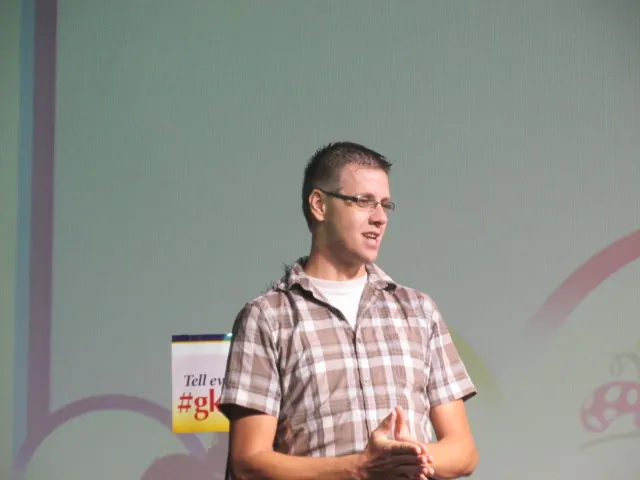 To know that there are places out there like Give Kids the World that really care about families just makes me have hope in humanity once again.
The Village
Once we finished with the introduction, we were taken on a tour of the Village.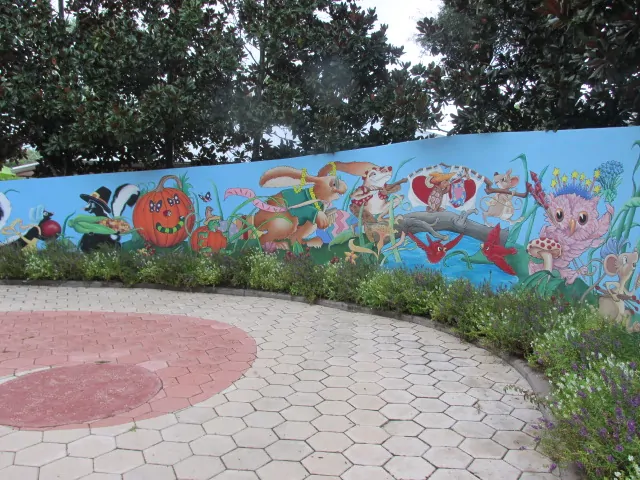 Castle of Miracles
Our first stop was the Castle of Miracles. Here every child who has come to the Village, gets their star placed inside this special castle.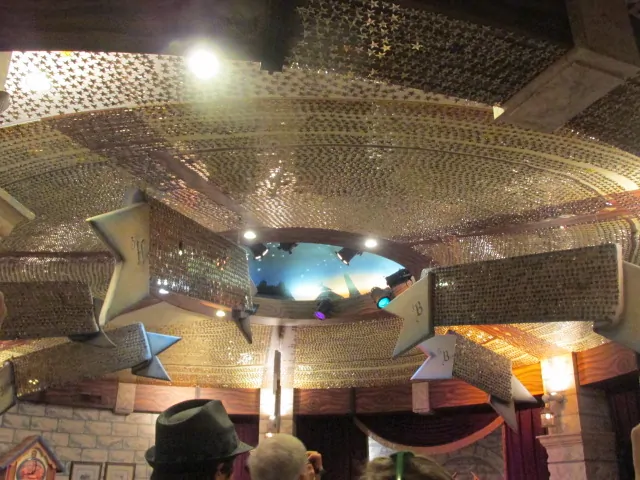 All along the ceilings and walls, these beautiful shiny stars hang. For the longest time, all I wanted to do was stand there and stare and read the wishes and hopes of these children. As a mom, my heart was so full of love at this moment. I just cannot describe to you the emotions I was feeling as I walked through the Castle of Miracles.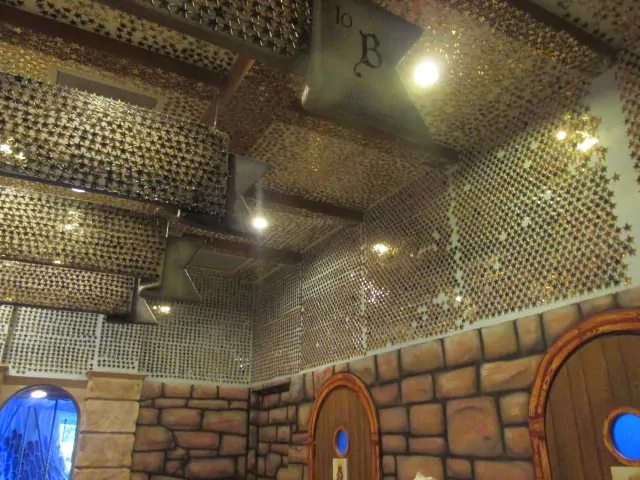 This place — it was my favorite of all the buildings on the property.
The Village Homes
Next, we were taken to one of the homes on the property. Since the families come to stay for a whole week at Give Kids the World, they provide them a place to call home — and it is VERY homey.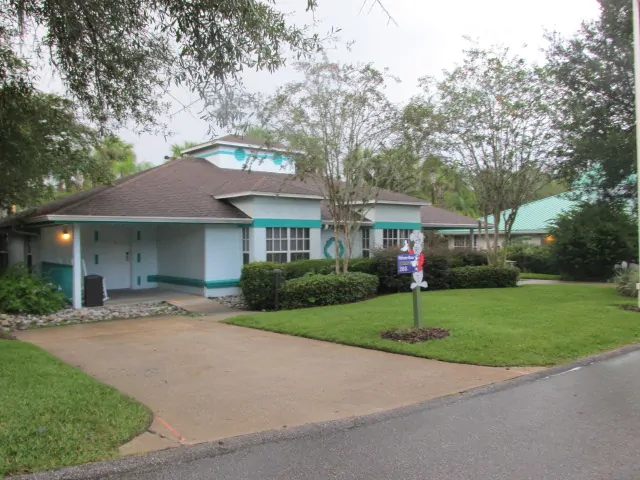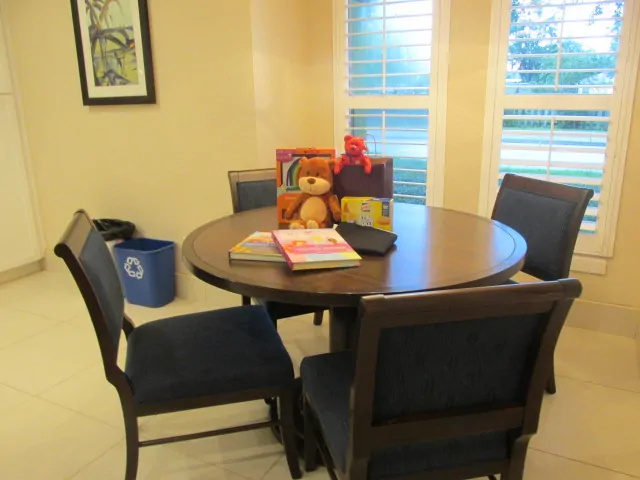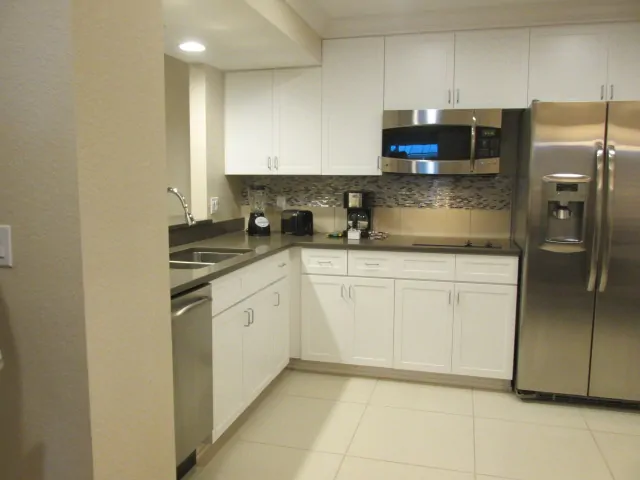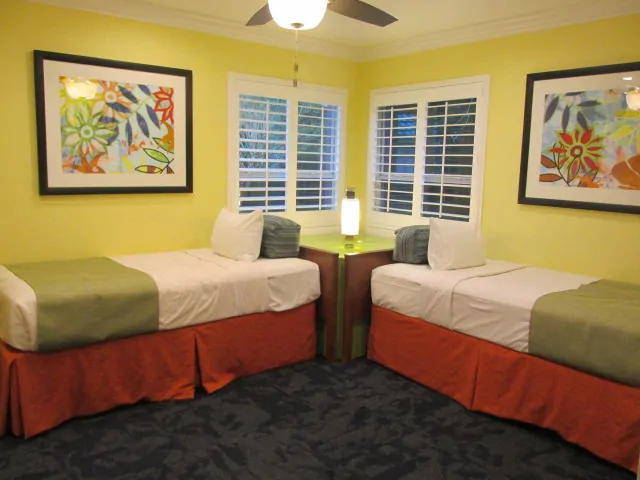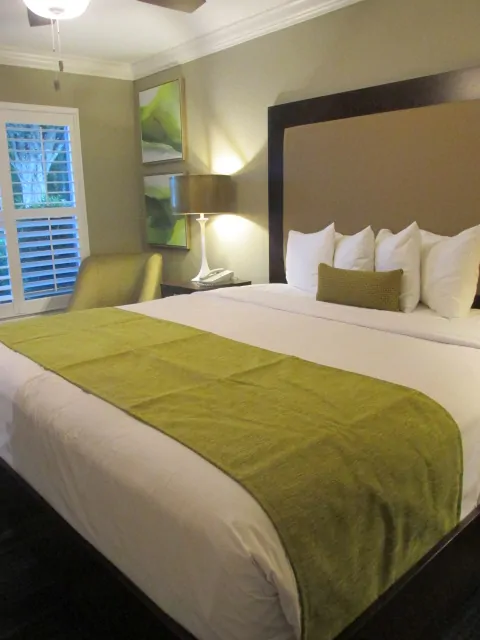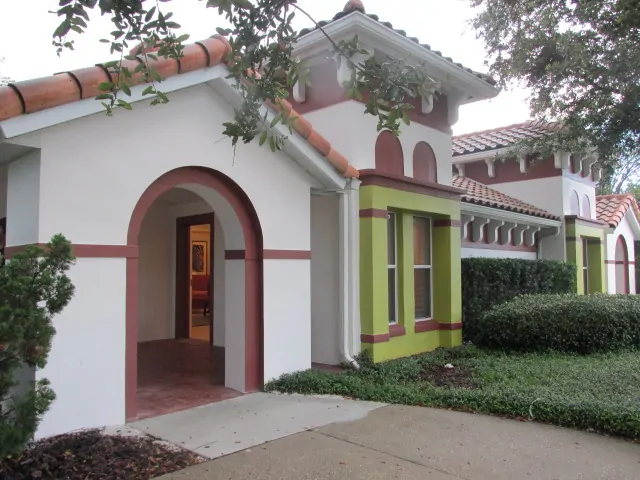 The Swimming Area
One thing that really got my attention when touring the grounds is the swimming area. Give Kids the World had wheelchairs made that are perfect for the water. These are SO wonderful, especially for kids that are bound to a wheelchair but want to go swimming.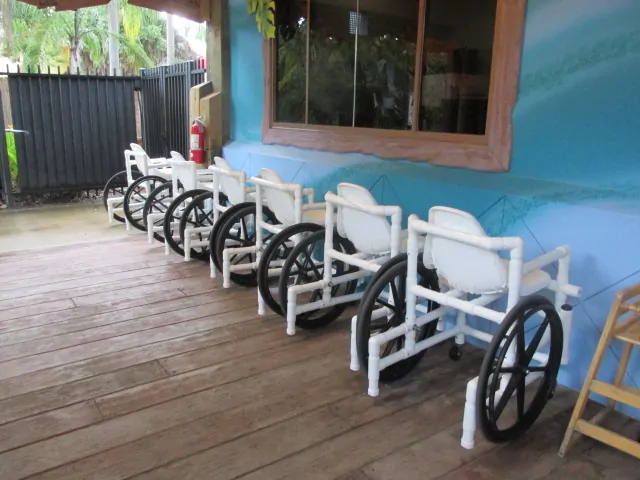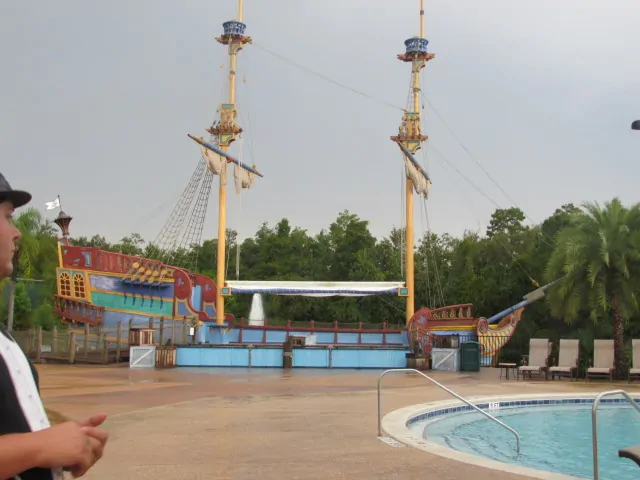 They have pirate days at the Village and "dive in" movies on the pirate ship. Any child would want to visit here!
The Gingerbread House
We were served dinner in the Gingerbread House. This is where families go and have a great sit down dinner together.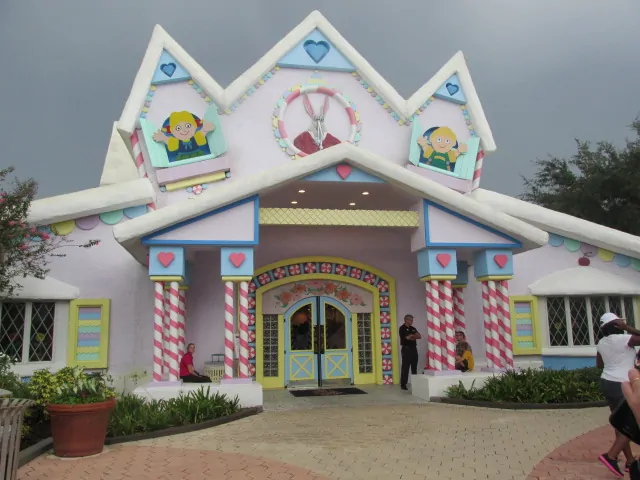 When you walk through the doors of the Gingerbread House, you are immediately met with smiling faces, and families all gathered around having dinner together. We were served a delicious Turkey and Dressing dinner.
Themed Nights
Each night at the Village is a different themed night. The night that we visited was Christmas, so all the food, fun, and games was geared around Christmas.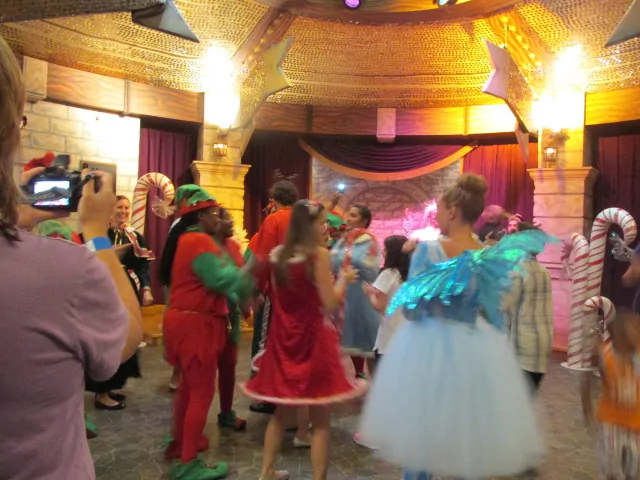 Jack Frost, Rudolph, the Snow Fairies, elves, toy soldiers, and more danced the night away with all the little kids that were there. I stood and watched with amazement at the looks on these sweet children who were filled with wonder. This one child caught my eye. He wanted to dance with everyone  — including the Gingerbread man! (sorry – no photos of this as we were not allowed to take photos of the family)
What I Loved Most About Give Kids the World
Once the evening was over, I had a lot of time to ponder on all the things I loved about this place. For starters, they are helping to fulfill wishes for families and their children. To know that going to Disneyworld could be a child's last wish — and to see that wish actually come true — that is a great blessing.
They do this at no cost to the families.
They allow people to come and volunteer to help — so YOU get to be a part of making that child's final wish come true.
Their one and most important job at this village is making a child feel loved, happy, and carefree. They don't want the family or the child to think about their illness. Their one goal is to give them a week free of worry and pain. What a blessing.
If you or someone you know has a child that has a life threatening illness and their one desire is to visit Central Florida, contact a wish foundation like Make a Wish. Once you have been approved for the wish, they will put you in contact with the folks at Give Kids the World and then you get to watch your child's dream come true.