This post may contain affiliate links. Read my disclosure policy here.
Jennifer here to share with you about an amazing product that is sure to help you in staying organized this back to school season. We were provided with an item for review and one to give away. All opinions remain our own.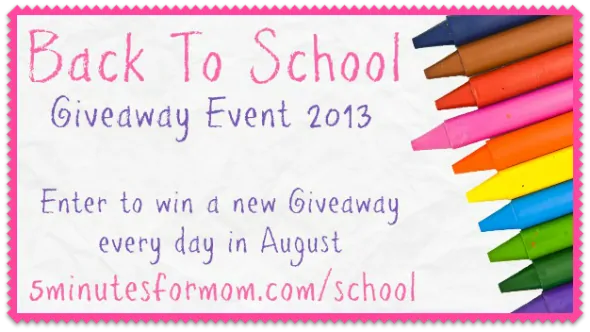 Since both my husband and I work from home, we have receipts and paper trails running all over the house. I have this HUGE box where I keep them all stored. Can you imagine how hectic it is when I try to find a specific receipt only to have trouble locating it?
When I was recently introduced to the Scan-tini, I jumped for joy — because not only is it going to keep our home business organized, but this year — I am also going to use it for school as well.
I am creating a portfolio for my daughter of all of her artwork, drawings, writings and more, and the Scan-tini is definitely going to come in handy at keeping it all organized.
This would also be great if you have a preschooler who loves to decorate your refrigerator with his or her drawings. Once it is time to change it out, just scan them in, and you can keep a complete portfolio of your child's work as well. It is the perfect companion for Back to school time!
About imageFORMULA P-215 Scan-tini
The imageFORMULA P-215 Scan-tini personal document scanner is an ideal solution for both Windows and Mac environments. Complete with a built-in card reader, the P-215 scanner's compact size, simple use, and high quality imaging bring sophistication to mobile and portable information capture, storage, and collaboration.
The P-215 scanner was designed to improve individual productivity anywhere, from the Small Office/Home Office (SOHO), to large enterprises, to classrooms, and traveling in between. It can help meet the document capture needs of stationary users and "road warriors" in healthcare, financial services, government, and many other areas. The P-215 scanner users can conveniently execute general purpose, distributed scanning tasks to maximize business efficiencies.
Enter to win
One reader is going to get their chance to win a Scan-tini of their own. Use the Rafflecopter form to enter this giveaway. New to Rafflecopter? Watch this 45-second video on how to enter!
Be sure to visit the main Back to School post to find all of our Back to School related giveaways. You don't want to miss out on the amazing prizes.