This post may contain affiliate links. Read my disclosure policy here.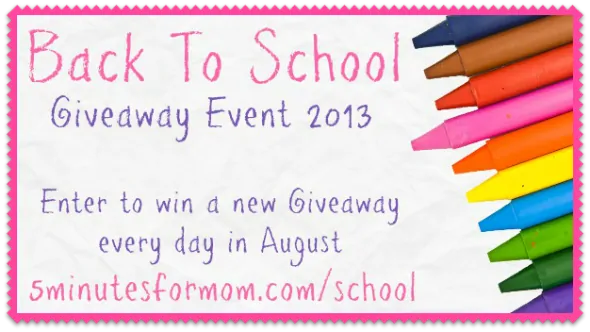 5 Minutes for Books staff reviewer Nancy received copies of the books to facilitate her review. As always, our writer's opinions are her own.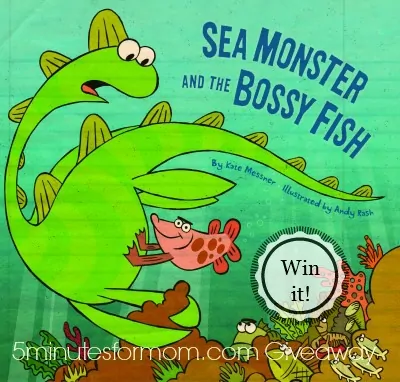 Author, former teacher and mom Kate Messner has battled the back-to-school blues from all sides – and won (read more from Kate at her guest post at 5 Minutes for Books).
Her picture books Sea Monster and the Bossy Fish and Sea Monster's First Day help students, parents and teachers address some of the fears and challenges that come at the end of summer and the beginning of the school year.
In Sea Monster's First Day, Ernest navigates through his first day at a new school, where other fish shun him because of his size.  He comes up with a creative way to use his size to his advantage and the other fish decide he's not so bad.
In the newest book, Sea Monster and the Bossy Fish, there's a new fish at school and Ernest wants to make him feel comfortable. But it doesn't take long for Ernest to realize this new fish is a little bossy, doing anything for a laugh. When the new fish forms a club that excludes some of their classmates, Ernest again finds a way for all of the fish to be included in the club.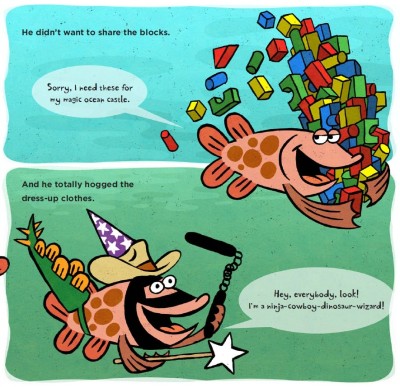 With vibrant illustrations created by Andy Rash, the Sea Monster books provide fun twists on back-to-school challenges. I love the dialog bubbles that add dimension to the stories, and there are a few fish puns thrown in that add to the fun.  Kids will love the drawings and pick up on the "be nice to others" theme. You can download the Fish Friends Pledge certificate if you'd like to help your kids commit to be good friends.
Read Kate Messner's guest post over at 5 Minutes for Books to read more about how parents can use books as springboards.
This week Chronicle Books is offering a special discount to get 30% off + free shipping at ChronicleBooks.com, just enter this promotion code: SEAMONSTER. Offer ends September 6, 2013
Enter to win
 
Chronicle Books is providing a copy of both Sea Monster and the Bossy Fish and Sea Monster's First Day, plus a classroom poster of the "Fish Friends Pledge."
Use the Rafflecopter form to enter this giveaway. New to Rafflecopter? Watch this 45-second video on how to enter!
Be sure to visit the main Back to School post to find all of our Back to School related giveaways. You don't want to miss out on the amazing prizes.