This post may contain affiliate links. Read my disclosure policy here.
Emily Babb of Lousiana Bride is here to share her tips for making your blog post images more "Pin-Worthy".
Some blog posts receive more attention than others on Pinterest, not necessarily because they are better posts, but their photo or image is better and more "pinnable".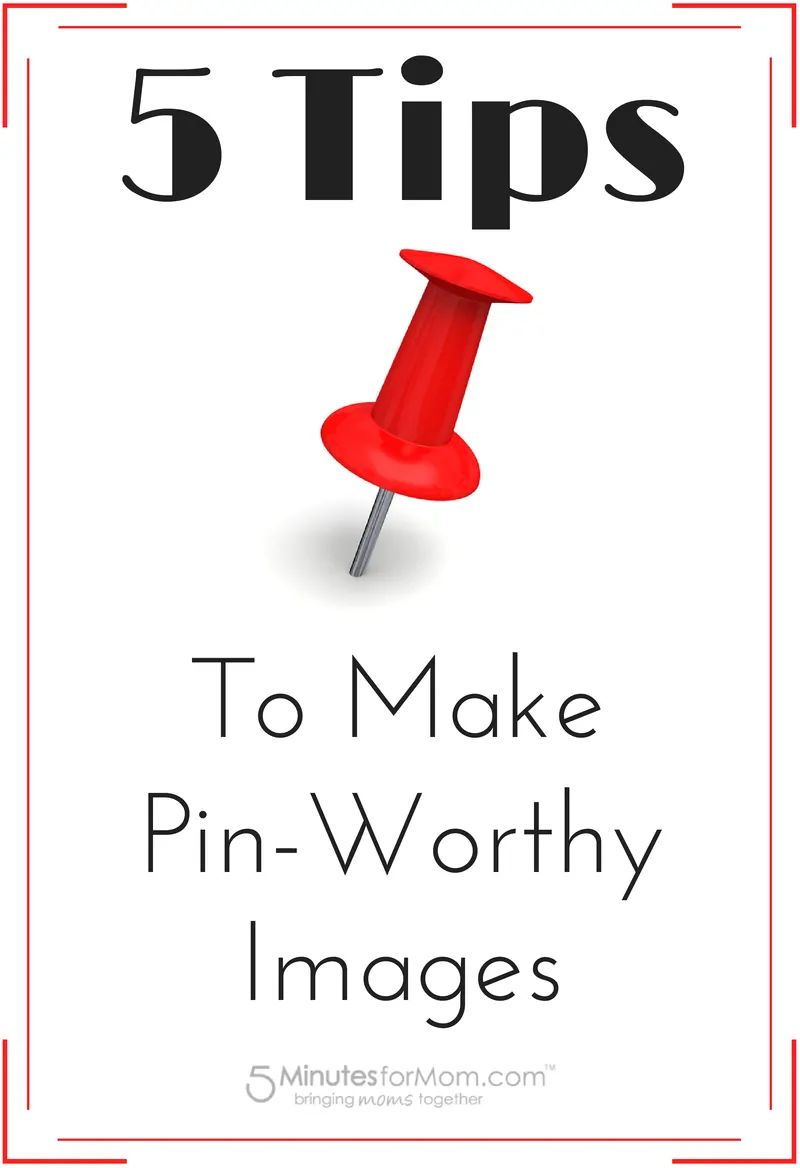 If you're a blogger with a not-so-professional camera or less photography experience, you may feel it's a struggle to take a decent photo. However, even with a less than stellar camera (a smartphone can be fabulous), you can still take awesome photos of your D.I.Y projects, recipes, and everything else you write about as a blogger.
If you aren't yet targeting Pinterest as a way to drive traffic to your site for free yet, it's time to start.
Where not everyone wants to follow a blog, a Twitter handle, or a Facebook account, they are willing to follow a Pinner with great pins. Not every pin has to be yours, but if you get a reputation for fabulous Pinterest pins you can then mix in your own blog post photos and increase the chances of your post being found.
How can we do that though, the vast majority of us are not professional photographers?
Here are a few ways I stay on top of what types of images are "Pinterest popular" and how I create pinnable images…
Keep an eye out of popular pins and take them into consideration. Look at the lighting, angles, photo staging, where the photos are taken. Practice with items around your house, the time of day, and take photos in different areas inside and outside of your home. Next, upload them to your computer and decide which looks the best. Tweak it, play with it, and practice. Great photographers aren't born overnight.

If you don't have fancy editing software like Photoshop, try using online photo editing services like PicMonkey. Once you decide you really like it, which won't take long, sign up for their Royale service. Another great site to try is Canva. Janice and Susan have created a great resource page with tutorials for how to use PicMonkey, check it out!

Another thing that can make or break your Pinterest image is the image text. This is another place where keeping an eye out for what is popular is a must. Image text on Pinterest changes every few months, what was popular two months ago isn't so popular anymore. Keep an eye out for where bloggers are placing text, the fonts they use, and the types of overlays that are being used. A great tip from Susan is to pull your overlay and text colors from the image itself. Stick with the natural color theme of the image when adding text.

Use stock photography. You can't always take the perfect photo for every blog post, so use sites such as GraphicLeftovers to purchase affordable stock images. Also, whenever possible, use a vertical image. Vertical images appear larger when pinned on Pinterest than horizontal images.

Check key word engines and choose your wording on an image wisely. Certain words attract more attention than others. The use of a great buzz word could be the deal maker or breaker that will get your blog post noticed.
Follow 5 Minutes for Mom's boards at 5minutesformom