This post may contain affiliate links. Read my disclosure policy here.
This guest post was submitted by  Raj Thandhi.
This is really scary to admit, but I'm the anti-yoga pants mom. Please don't send me hate mail or protest outside my front door, because I know moms love their yoga pants.
It's not that I don't think they have a place in the world (like yoga studios), it's just they don't work for every body's shape, they deceive you into over-eating, and they've become a fashion crutch for moms over the last decade.


I get that being a mom is a hard job and we are busy, so I'm going to share with you some easy mom-uniforms that you can use to replace yoga pants and a tee. I promise, this is going to be painless and you are going to feel awesome in your new look.
Jeans, T-Shirt, and Ballet Flats: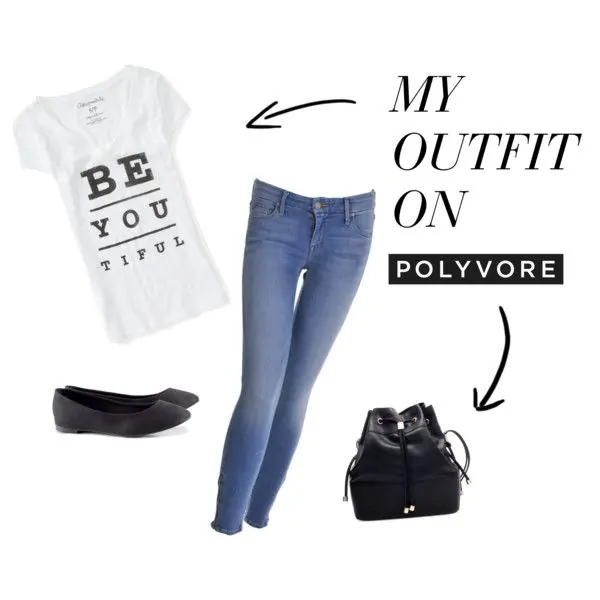 This is pretty much what I live in during the fall and spring months. In the summer I transition to really nice cut-offs and sandals. See, fashion isn't hard. Find one cut of jeans that looks awesome on you (they don't have to be expensive, (my go to pair is Old Navy Sweetheart jeans) and buy it in two washes; dark and light.
Invest in 4-6 printed or colored tees that are thick enough to provide coverage and structure, again I love Gap tees. Add in 2 pairs of ballet flats, one neutral pair like a nude or black and one printed option like leopard. These 10 pieces should essentially create at least 2 weeks' worth of outfits for you.
Cargo Capris, T-Shirts, and Cute Sneakers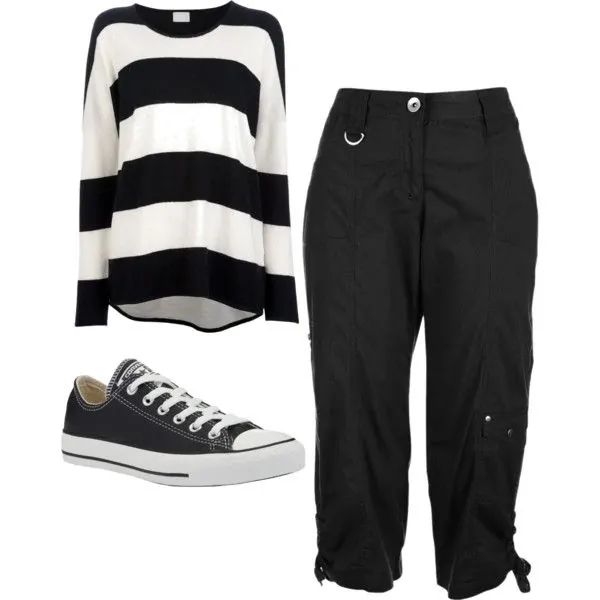 I'm not going to repeat myself here, because you can probably see how you can use the same formula as above to create a capsule collection. I am going to suggest getting a little creative with your sneakers. There are so many options on the market right now for fun sneakers, step out of your comfort zone a little. Stripes, polka dots, and leopard are prints that tend to work well with a lot of colours and patterns, and all make super cute footwear.
Dress, Sandals, and Cardigan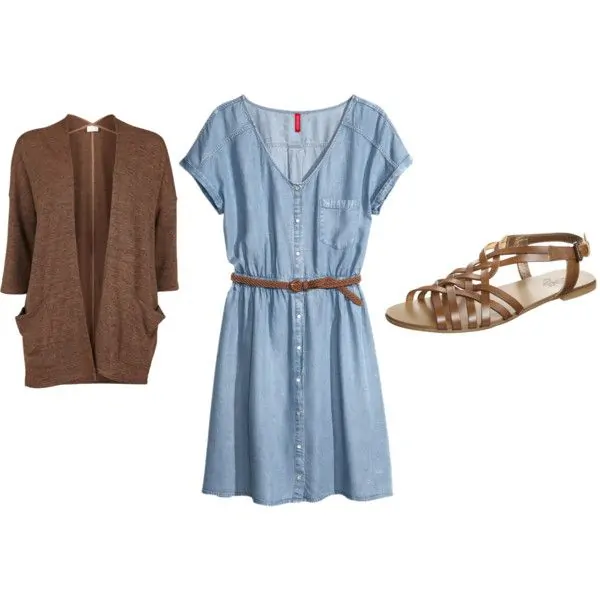 Okay, I can hear you now saying – are you crazy, wearing a dress means I have to shave! Yes it's a pain, but I love dresses so I do it. My favorite cut for moms is an A-line dress that flows away from the belly and bottom. Some people also look great in t-shirt dresses, just stay away from the really thin fabrics you find in the junior section; that just doesn't work for us ladies.
I have about 6 dresses in a similar cut that I love and another 4 cardigans I regularly pair with them. The reason I love dresses is there is no matching required; it's one step dressing. They also go from day to evening so effortlessly. Just switch to a pair of heels and add some statement earrings and its date night.
These are my three go-to "mom uniforms" throughout the year, and I have to say, once I started shopping consciously with these looks in mind my wardrobe became easier to deal with. When you've got your basic looks mastered, you can branch out and experiment with statement necklaces, big rings, or even scarves. It's amazing how dressed up jeans and a tee shirt can look with just a little accessory.
Your turn
What is your favorite "mom uniform"?