This post may contain affiliate links. Read my disclosure policy here.
This is a sponsored post for the BonLook written by 5M4M Contributor Geri Chase.  While Geri was compensated for this promotional post, her opinions and views are her own.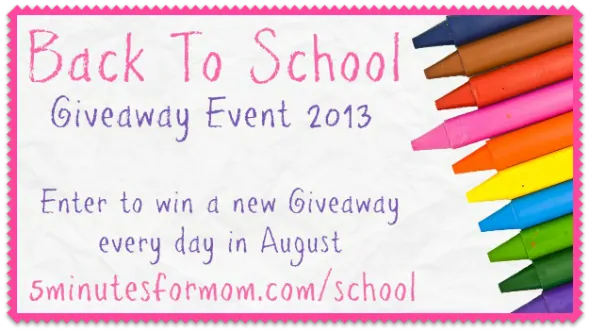 I've worn glasses since the 6th grade.  The first year I wore glasses, I got them during the summer, a few weeks before school started.  I was extremely apprehensive about how my new look would be received by my friends and classmates.  Turns out, nobody really paid much attention to the glasses.
They were too busy laughing at my gaucho pants that I thought were so amazing.  For those of you who don't know what gauchos are, think wide-leg capris.  Yeah.  They actually made those.  I swear, they were really popular back then!  But I digress.  Back to my spectacles.
My glasses soon became just a part of my life and every couple of years I would switch them out for something more trendy.  But trendy also meant expensive.  Luckily that's not the case anymore!  Thanks to online optical dispensaries like BonLook, those days are gone (along with the gaucho pants).


BonLook takes the pain out of buying glasses on many levels, starting with pricing.  For just $99, you can get a pair of designer frames fitted with prescription lenses.  This is a huge savings over what you would pay at a designer eyewear boutique. This is great news if you have a teenager in the house who needs cool "back to school" frames that won't kill your budget. Or if you haven't upgraded your "Tootsie" frames yet, BonLook has updated and fashionable styles to help you update your own look so you don't embarrass your kids during Meet the Teacher night.
One of the hardest parts of getting new glasses is finding frames that flatter your face.  Let's face it.  Ugly glasses are right up their with bad haircuts when it comes to making poor first impressions.  Glasses are so awkwardly noticeable if they aren't right for you.  BonLook has some online tools that make finding the perfect pair of frames a much easier process.
The Virtual Try-on tool allows you to upload a photo of yourself so you can see exactly how each frame looks before you buy.  For people who have never worn glasses, this is a great feature!  My son is getting his first pair of glasses this week.  The Try On feature really helped him relax about having to wear eyeglasses because he could see himself as others will see him as he "tried on" different frames online.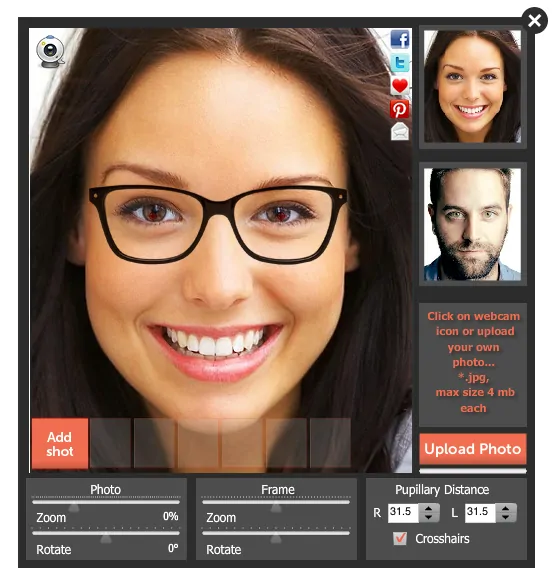 If you aren't sure you are on the right track, BonLook will have a Virtual Stylist help you choose a frame that enhances your natural good looks.  Once they receive your style questionnaire, they will send you a personalized video suggesting the right frames for your face and style. Can I just say that I love this feature?  It certainly eliminates any fear that I might be stuck with a pair of unflattering, ill-fitting glasses.


Once you find your frame, ordering is easy.  Make sure you have your prescription available.  If you can't find your Pupilary Distance (PD) on the scrip, you will need to contact your eye doctor to get that for you.  BonLook has a pretty comprehensive FAQ page with all kinds of tips on what information you will need to help you place your order.  And if you get the glasses and they don't fit right or feel right, they offer 30 day free return or exchange.
If you don't need a prescription lens, BonLook also carries polarized lens sunglasses for the whole family – even the little kids!
Back to School time can be stressful for the entire family.  Whether you are a mom returning to school to finish your own education or you are looking to outfit your kids for their return to the academic world, buying new school wear and  supplies can really put a strain on the budget.  It's nice to know that there are affordable eyeglass options that don't skimp on style.  While everyone may be uptight about new classes and new friends, none of you will be uptight about how fantastic you all look in your new BonLook glasses!
Enter to win
One reader is going to win a $99 gift card that can be used towards the purchase of prescription glasses or sunglasses. Use the Rafflecopter form to enter this giveaway. New to Rafflecopter? Watch this 45-second video on how to enter!
Be sure to visit the main Back to School post to find all of our Back to School related giveaways. You don't want to miss out on the amazing prizes.
Geri Chase is mom to 2 hilarious boys and wife to an insanely funny husband, all of whom like to remind her that the fact that she is a girl does not give her immunity from their testosterone induced humor. While she pretends not to be amused, she secretly laughs herself silly over their antics and frequently blogs about life and family friendly products over at I Am Boymom.