This post may contain affiliate links. Read my disclosure policy here.
Michelle of Honest & Truly!, 5 Minutes for Mom contributor, is here to share her insights into the Uncrustables Unstoppable Hopes and Dreams Family Photo contest through this sponsored post and interview. While we were compensated to write this post, our writers views and opinions remain her own.
Mister Man announced shortly into kindergarten when he became a Boy Scout that he was going to be an Eagle Scout one day. And he knows what his Eagle Scout project will be, too. Similarly, with tae kwon do, he aims to be a black belt. Little Miss isn't quite so vocal in her goals and requires a bit more coaxing, but it's important for both of them to know their objectives and to be able to figure out how to get there. The Uncrustables Unstoppable Heroes Hopes and Dream Family Photo contest encourages exactly that.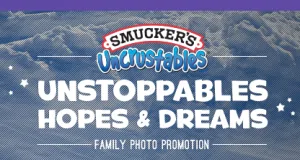 Kristi Yamaguchi, Olympic Gold Medal (1992) and two-time World Champion (1991, 1992) figure skater as well as a Dancing with the Stars champion (Season Six) is now working with Smuckers to help bring home the important fact about setting family goals.
She is now a wife, mother, author, and founder of a charitable organization.  She is actively promoting this contest and working on setting her own goals. I recently interviewed her about her thoughts and suggestions to help make goal setting more manageable.
How have your personal goals changed since you retired from skating and specifically since you became a mother?
It revolves around family now and not so much goals as an athlete. I think about my children and what are their goals and how can I help them achieve their goals. What do they want to do? If I'm doing something professionally, I'm focusing on that but trying to keep in mind what my children up to, as well.  
What goals do you still strive for today?
My passion since skating isn't athletic in any way. The big focus has been my foundation and really hoping to get that to grow and expand. We're focused on early childhood literacy and finding a way to expand throughout Northern California and hopefully the nation someday.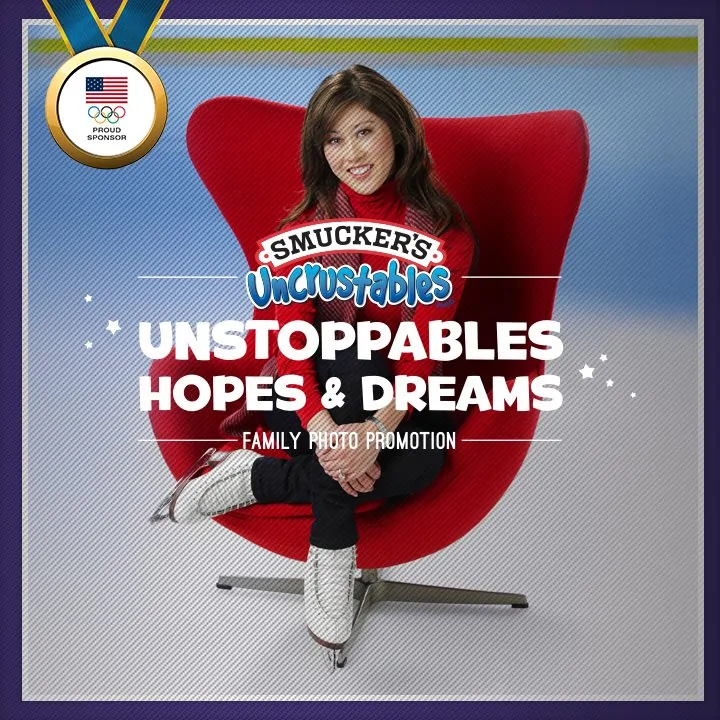 What goals – aside from growth – have you set for your foundation?
We have two reading programs that we've launched in schools – engaging the youngest readers, kindergarten and moving into first grade, especially in underserved areas who doesn't have access to books. We want to develop a love of books and reading, particularly for children who don't have books at home so they aren't left behind and are reading at grade level by the critical third grade milestone.  
What are some of the goals your children have?
My oldest is in a competitive dance group. I sit down with her to talk about what does year look like, how competitions will look, what she needs to do to prepare, and most importantly to remind her to have fun with it. As they get older, goal setting will get more important.  
How did you set goals yourself when you were a child?
My goal setting did start fairly young when I took private skating lessons. My coach would give me a notebook with elements I had to practice. I put hash marks to note how many times I practiced each one and could note my improvement from that. I learned pretty quickly that you don't just do it once and it gets better. You do it 5-10 times and not only does my coach see improvement, but I do, too. Those are good everyday goals for kids because you can see progression and then you can make big long term goals later in the year.
What recommendations do you have for setting goals for children?
You really need to make sure to talk about it and set aside time to ask what their hopes and dreams are for this coming year. See what they are for school or sports, so you can see what they want to improve on and then help them find a way to set smaller goals to reach the end goal. Having them realize that you're interested and there to lend support and encouragement is always inspiring for them.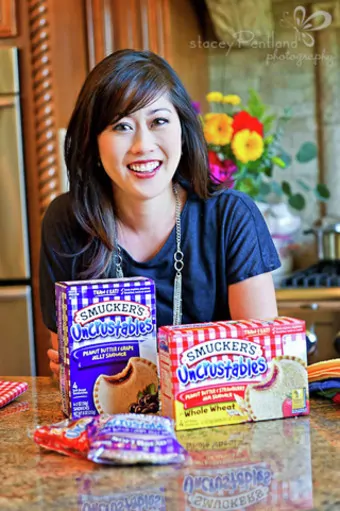 Photo Credit
Is there a good way to help children set realistic goals so they can achieve them?
I think it's ok for kids to dream big – that's part of being a kid. It's fine to say you want to be an astronaut.  I break it down then and tell them that astronauts are really good in math and science, and that's what you have to work on if you want to do that. You have to break it down so that it does become a smaller and more realistic goal for them. Having the goal of being an astronaut will then motivate them to do well in math and science hopefully.  
How can we help kids believe in themselves?
It's a tough one. You want to believe in yourself, and if you're passionate about something, it's always possible to find a way to make it work and never give up. It's having that confidence in finding support from your family or your coach and listening to those positive messages instead of those negative ones.

  So go ahead.  Set your goals with your children.  Families have a chance to win a trip to Lake Placid New York, the US Olympic training center site.
To enter the Uncrustables promotion, simply go to the Facebook page, like the page, and then you'll see how to enter the photo into the contest.  It's a fun promotion and a fun way to get families talking about your hopes and dreams and then maybe you could win a trip to see where dreams are made. The promotion runs through September 26, with 20 weekly winners of an Uncrustables prize pack.  Both weekly and the grand prize winners will be chosen via random drawing.
Michelle may never stop running around Chicagoland, but she always makes time for the important things in her life – her wee ones, cooking, reading, and spending time with friends – and of course, writing. You can see what she's up to on her blog Honest & Truly! or on Twitter where she tweets as @HonestAndTruly.