This post may contain affiliate links. Read my disclosure policy here.
5 Minutes for Books staff reviewer Dawn received a copy of this book to facilitate her review and is here to share her thoughts and offer up a giveaway prize pack for one of you.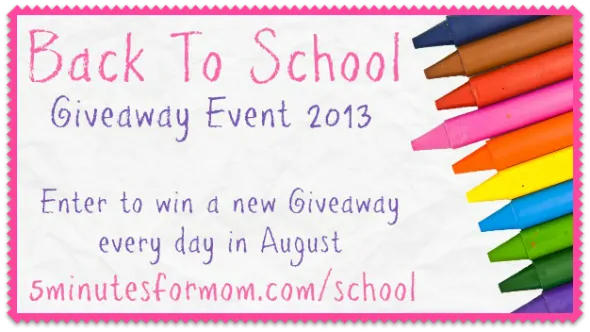 If you've got young children of varying ages, the coming weeks may see you sending some kids off to school while other littler ones stay by your side after getting the kids out of the house. Today's giveaway focuses on some of the younger kids whose "back to school" days may still be a little ways off, but who are learning all the time nevertheless. Matthew Van Fleet is known for his concept books for small children, some with colorful illustrations, others featuring photographs of adorable animals, and they're all super fun for young readers.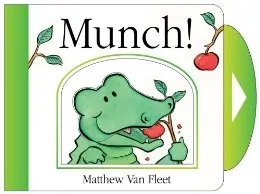 His latest board book, Munch!, invites small hands to pull four large tabs on the book's side to make the illustrations come to life. As you can probably tell from the title, Munch! focuses on an act toddlers will definitely relate to- meal time. When those tabs get pulled, watch for an animal's mouth to open wide and chow down. Some pages have additional features to touch with different textures, one incorporates sound (my favorite!), and all the pictures are silly and funny, totally appealing to children.
This latest chunky board book joins Sniff! and Lick! with a similar format and style, and even toddlers will quickly see the similarities and remember to interact with the collection of books in the same ways. The cool thing about board books is their durability and the appeal they have to children over several years.
Watch the clip below to hear Matthew Van Fleet talk about the design and appeal of his board books.
Enter to win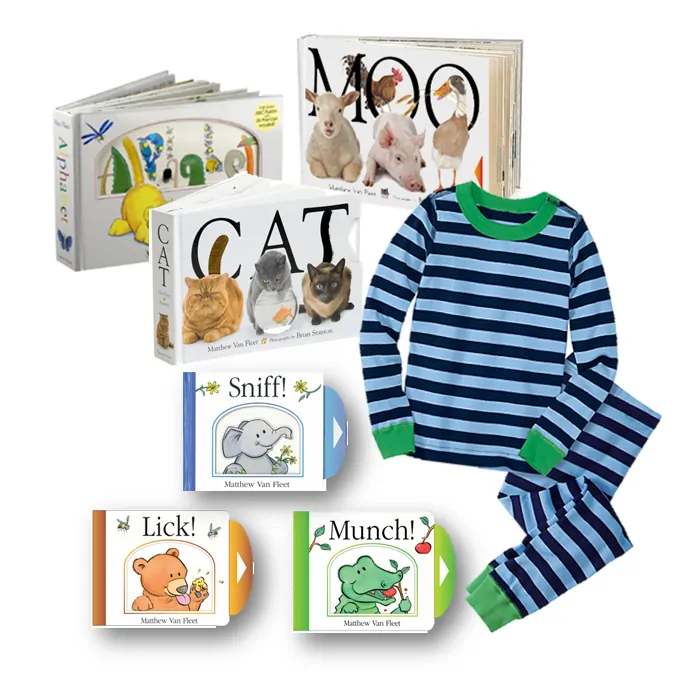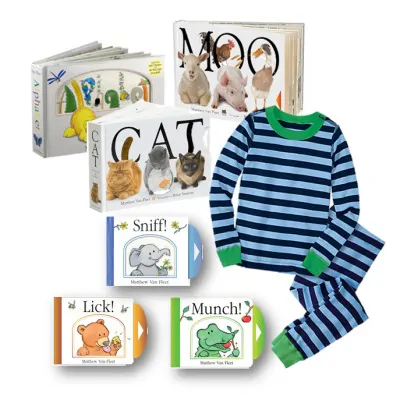 Today's giveaway features a collection of Matthew Van Fleet books for toddlers/preschoolers including: Munch!, Sniff!, Lick!, Moo, Cat, and Alphabet, along with a kid's pajama set, everything needed for a cozy bedtime story time!
Use the Rafflecopter form to enter this giveaway. New to Rafflecopter? Watch this 45-second video on how to enter!
Be sure to visit the main Back to School post to find all of our Back to School related giveaways. You don't want to miss out on the amazing prizes.