This post may contain affiliate links. Read my disclosure policy here.
This review and giveaway is being shared with you by our writer Jill. We were compensated to write this post, however all opinions remain her own.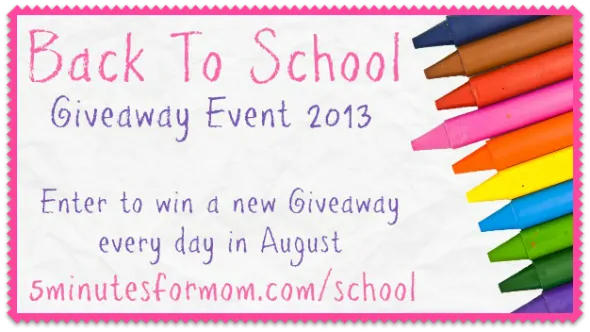 If I had only had these adorable Kidaroo Crew labels for my children, then I would not have to share with you this sippy cup fiasco story.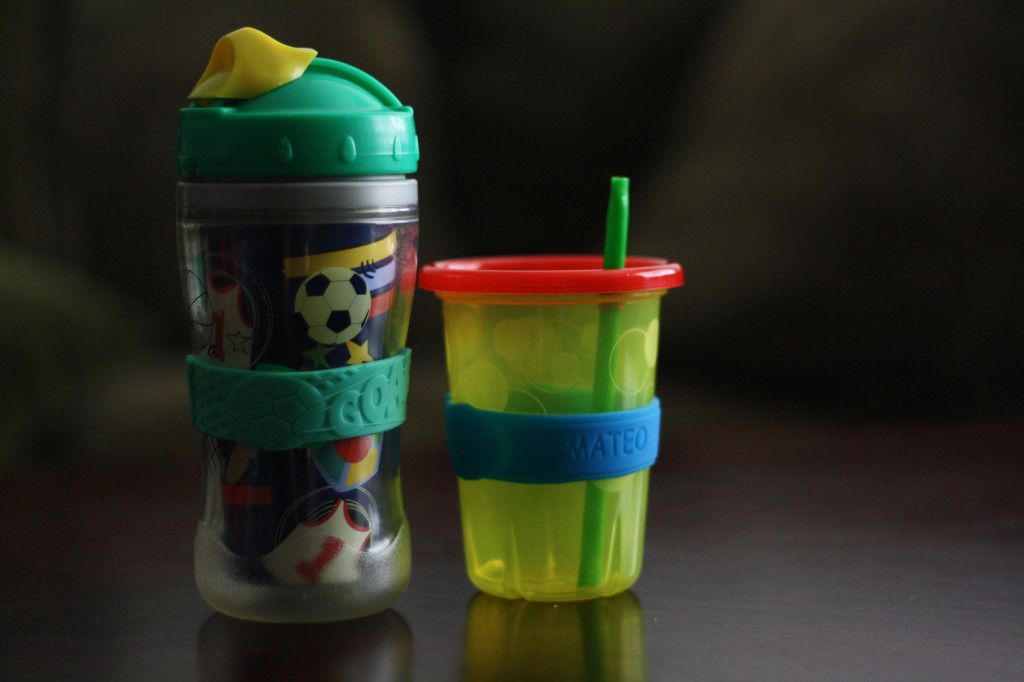 I remember that day as if it was yesterday. It was absolutely sweltering. Not a cloud in the sky. My husband and I were dragging as we took turns pushing the toddler in the big double stroller and wrangling the preschooler around the county fair. Not even the freshly squeezed lemonade made us feel even remotely cool. My preschool daughter on the other hand was in hog heaven. She skipped from ride to ride. She was so happy!
You see my preschooler had begged to go to the county fair ever since she saw the big ferris wheel on our way to preschool. While we walked the preschooler to our last ride of the day, the kiddie train, the toddler lolled back in the double stroller.
Her eyes started dropping as she drank her sippy cup of juice. As we rounded a corner she dropped off to sleep. I saw her lose her grip on the cup. I turned my attention to my preschooler who squealed as she rode around on the kiddie train. Once her train ride was over, she piled in to the stroller and we headed for the car. We had had a great day.
It wasn't til I got home and unpacked the diaper bag that I noticed that the toddler's favorite sippy cup was missing. I searched the van. I unpacked the stroller from the back of the minivan to look in the storage bin. I reached in to the nooks and crannies between the car seats. Searched under all the seats. No sign of the toddler's beloved sippy cup.
I wish I had thought to slap a label on my toddler's cup. Or her shoes. Favorite toy. And even on her little stuffed puppy dog. Might have saved me lots of time spent on fruitless searches for items dropped out of the stroller. The award winning Snugaroos™ Custom 3D Labels are designed for sippy cups and baby bottles.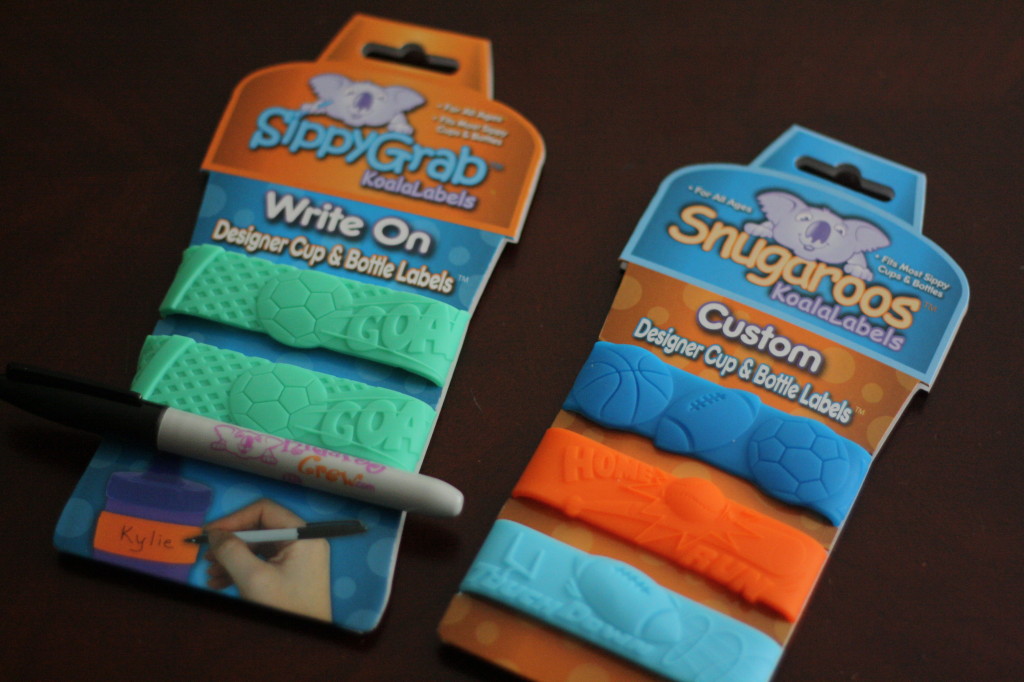 Snugaroos Custom 3D Labels from the Kidaroo Crew are fun, reusable labels that are a safe and smart alternative to adhesive labels. These 3D labels were created by a mom. One of the problems with some sticky labels is that they are hard to adhere to irregular objects like sippy cups and drink thermoses.
Snugaroos Custom 3D Labels are stretchable label bands that are perfect for easily identifying children's drinking containers at daycare, preschool, nursery school, play dates, or in households with multiple kids. Can you imagine not having any more mix-ups or lost cups and bottles?
Snuagaroos Custom 3D Labels are:
Available in a variety of fun designs featuring a variety of bright colors and designs.
Parents and grandparents can choose from original works of art that captures the child's and parent's interests.
Labels can be further custom engraved by adding your own text, like your child's name on the other side of the stretchy band.
Fit snuggly around containers so small children can't remove.
Want to know more about the Kidaroo Crew and Snugaroos Custom 3D Labels?
Is a mom-owned company located in League City, Texas.
You can find out how to "Style Up Your Bottles & Cups!" by clicking here.
Snuagroos Custom 3D Labels are available in a variety of styles including: baseball, cheer, football, dance, and more.
Labels are available in a variety of colors.
Stretchy bands fit a variety of sizes of sippy cups, sports bottles, and drink thermoses.
Like Kidaroo Crew on Facebook.
Follow @KIdarooCrew on Twitter.
Enter to win
Two winners are going to get their very own Snugaroo Labels to use. Use the Rafflecopter form to enter this giveaway. New to Rafflecopter? Watch this 45-second video on how to enter!
Be sure to visit the main Back to School post to find all of our Back to School related giveaways. You don't want to miss out on the amazing prizes.
Jill Berry @MusingsfromMe is a writer who stays at home or a SAHM who writesit depends on the day and her mood. While playing a writer on the internet, Jill has the gray hair AND blogposts from raising a kid, a preteen, and a teen. When not blogging at Musings from Me, Jill seizes family time whenever she candinner as a family, movie night, marathon family game sessions, travelingyou name it she wants to do it.