This post may contain affiliate links. Read my disclosure policy here.
Kari shares her insights on the importance of eye exams before school starts with this Sears Optical Giveaway. All opinions listed are her own.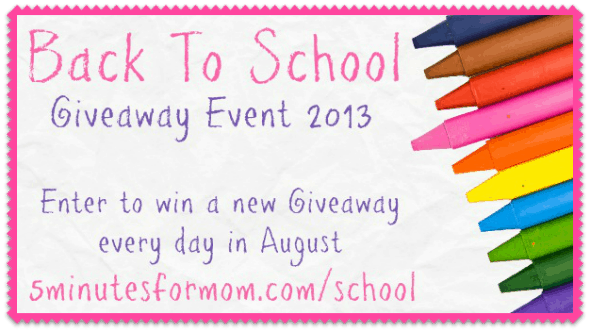 School starts for my kids next week. Back-to-school time really seemed to sneak up on us this year. It feels like just yesterday we were celebrating our first lazy days of summer break. And, now…we are frantically rushing around trying to get organized and take care of our last minute back-to-school shopping.
We've had paper, pencils, and folders to buy as well as backpacks, shoes, clothing, and uniforms to choose. We have stocked up on printer paper and ink and planned out school lunches and looked up bus schedules.
One more very important task on our back-to-school list is getting our yearly eye exams.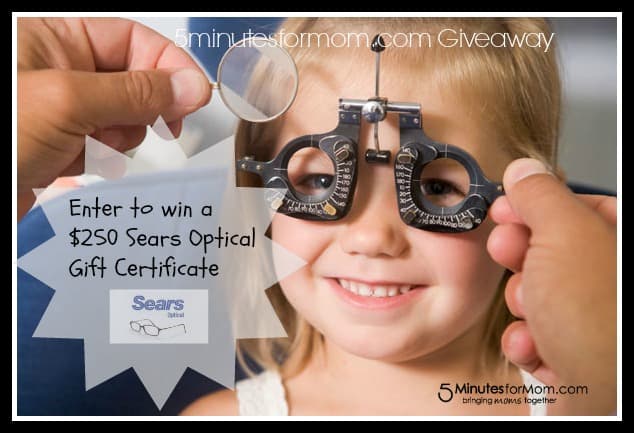 Two of my children wear glasses and contacts – making sure that their prescriptions are up to date and their eyes are healthy is a priority. They are both teenagers, so not only is it important to stay on top of their vision needs, but also to make sure they have stylish and comfortable glasses to wear. Having a trusted place to get eye exams and purchase attractive, high-quality eyewear makes the process a whole lot easier.
During the back-to-school season, consumers can take advantage of Sears Optical™ special offers for the entire family.
60% off lenses with any frame purchase and 75% off lenses with any frame purchase on the second pair. This offer excludes Varilux lenses.
Kids 18 and under will receive eyeglasses with single vision ULTRAlightTM select lenses and frames for $49.99 up to $69.99.
With over 50 years in the eye care industry, Sears Optical is the expert in family eye care. With experienced opticians and quality brands with a great frame selection, Sears Optical is the one-stop-shop for all your family™ vision care needs. Make an appointment with your eye care provider to schedule an eye exam for your family today.
Click here to find a Sears Optical in your area.
Enter to win
One reader is going to win a gift certificate worth $250 to spend at Sears Optical. Use the Rafflecopter form to enter this giveaway. New to Rafflecopter? Watch this 45-second video on how to enter!
Be sure to visit the main Back to School post to find all of our Back to School related giveaways. You don't want to miss out on the amazing prizes.