This post may contain affiliate links. Read my disclosure policy here.
This is a sponsored post for alternaVites Kids® written by 5M4M Contributor Geri Chase.  While Geri was compensated for this promotional post, her opinions and views are her own.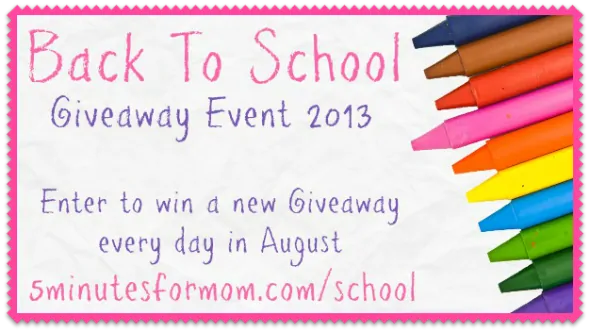 Back to school time can be a stressful time for moms and kids alike.  There are lots of new things to adjust to as kids try to get back into the routine of going to class each day.  So what can we do as moms to help kids relax so they can focus on learning?
Our family decided to work on becoming more healthy.  Along with changing our eating habits we will be adding vitamins to our diet. We have had problems with vitamins in the past because my kids can't always swallow pills.
I know there are chewable alternatives, but frankly, my boys don't think they taste all that great and the gummy vitamins we've used seemed to contain a high amount of sugar.  alternaVites Kids® has an answer to these issues and their answer is much easier to swallow than typical vitamins!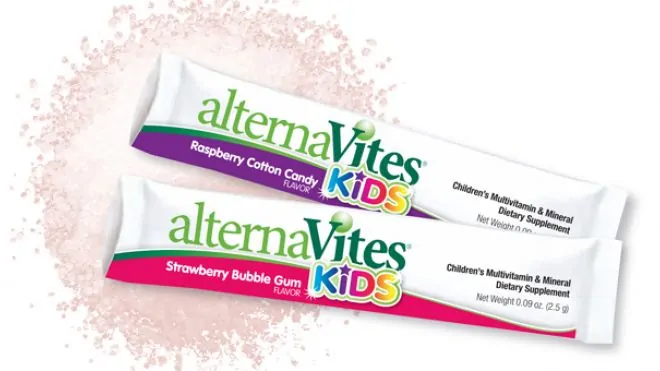 Produced by Rich Vitamins, alternaVites Kids® is an easy to ingest crystal powder that contains 17 vitamins and minerals that are important for kids overall health and well being.  Did you know that without enough B12, a child's body may not produce enough blood cells for the brain, which may leave kids feeling tired and weak?
Also, a lack of Vitamin A can lead to blurred vision.  No one wants their child to struggle in school because they are fatigued and struggling to see the board.  alternaVites Kids® is loaded with these vitamins and other nutrients children need to stay healthy and strong and focused in class.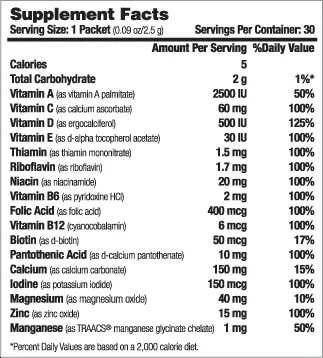 Here are some of the other great features of alternaVites Kids®:
Comes in 2 awesome flavors – strawberry bubblegum & raspberry cotton candy
Melts in your mouth
One packet per day
Has 0 grams of sugar
Free of aspartame and high fructose corn syrup
Contains no artificial sweeteners, colors, flavors or preservatives
Has no animal products or by-products
Does not contain egg, milk, peanut, tree nuts, wheat, soy, fish or shellfish*
Certified kosher pareve
One of the best features about alternaVites Kids® is it's versatility, because it can be taken a number of ways.  The powder can be slowly sprinkled on the tongue, where it will dissolve instantly or it can be mixed into pudding, yogurt, smoothies or even sprinkled on fruit.  How easy is that?  No more fights with the kids about taking their vitamins!  Just mix it into something yummy and BOOM!  It's like a vitamin powered pixie stick!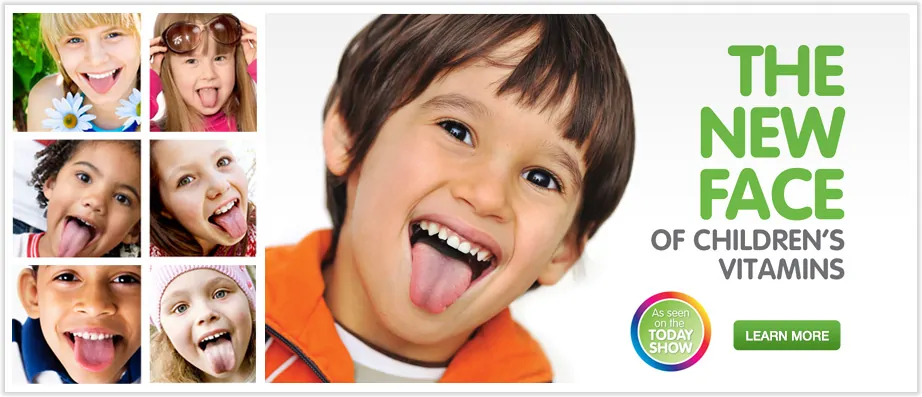 And just in case you were wondering, they make an adult version of alternaVites too, which is great for people like me and the rest of the 40% of Americans who have difficulty swallowing pills.  So as long as I remember to take them, I have no more excuses for leaving vitamins out of my daily routine! I think that the easy to carry packets will help a lot with my forgetfulness, because I can keep a few packets in my purse to take even when I'm away from home.  Very convenient!
You can learn more about alternaVites Kids at their website or follow them on Facebook.  You can purchase a 30 pack box of alternaVites Kids through the site for around $16 and if you purchase 2 or more boxes they will ship it to you for free!
Enter to win
One reader is going to get her chance to win a 3 month supply of alternaVites Kids multivitamin & mineral. Use the Rafflecopter form to enter this giveaway. New to Rafflecopter? Watch this 45-second video on how to enter!
Be sure to visit the main Back to School post to find all of our Back to School related giveaways. You don't want to miss out on the amazing prizes.
Geri Chase is mom to 2 hilarious boys and wife to an insanely funny husband, all of whom like to remind her that the fact that she is a girl does not give her immunity from their testosterone induced humor. While she pretends not to be amused, she secretly laughs herself silly over their antics and frequently blogs about life and family friendly products over at I Am Boymom.