This post may contain affiliate links. Read my disclosure policy here.
Michelle, 5 Minutes for Mom contributor, is here to share her insights into The Homemaker's Friend 2014 Planner through this sponsored post and giveaway. While we were compensated to write this post, our writer's views and opinions remain her own.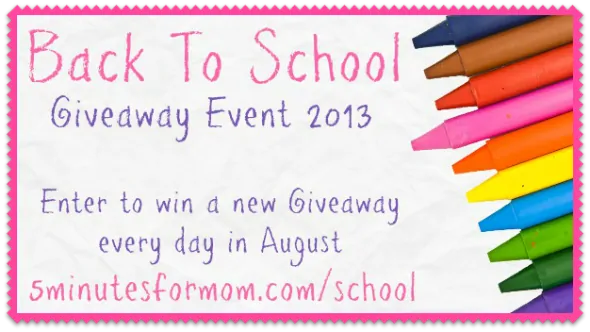 It's only the beginning of August, but I'm already starting to panic about the coming school year. We'll be going from days with few activities that I can loosely structure to fit our desires for the day to what will feel like one nonstop activity.
We'll be going from school to tae kwon do to gymnastics to Girl Scouts to Spanish class and more. I know it can all be done, but there are so many moving parts that it's easy to get lost. That's a big reason why I love planners like The Homemaker's Friend 2014 Planner.
With your purchase of the 2014 calendar for $13.99, you also get a bonus 2013 calendar for free that contains the same information so you can start off on your organization immediately.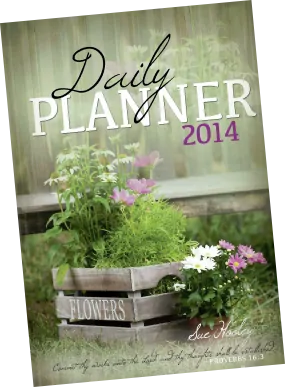 Every day is different, but I can't forget or miss anything. This planner recognizes that and makes it easy for me to get and stay organized, not just with my children's activities, but with the rest of my life, as well. It includes a monthly calendar so that I can put the big items in there that I need to remember. Then there are pages for each week that allow me to organize the daily minutiae that can so easily be forgotten.
I love that is also includes room at the top of the weekly view for tasks lists. My organization isn't just about getting people to the right place at the right time; it's also about ensuring that I get done what I need to do.
Having that task list on the same page as my calendar helps me prioritize where I can fit in those tasks I need to accomplish, from the simple ones like making a dentist appointment to the more complex ones like scheduling car repairs.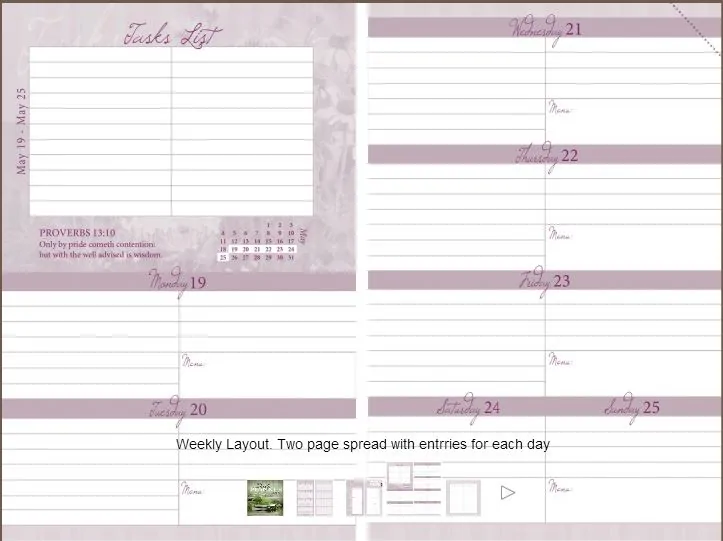 The Homemaker's Friend Planner is a one stop shop for my organization – no pun intended. There are pages dedicated to creating my to do lists, so that when I'm out and about (sitting in a tae kwon do lesson, for example), I can pull out my planner and start writing down the things I need to do rather than making a mental list and forgetting by the time I'm near a pen and paper or – worse yet – writing my to do list on a scrap of paper in my purse that disappears, never to be seen again.
Given all the volunteering I do, I inevitably have meetings in various places. Today, I texted our carnival chair to remind me of her address as I'd run out of the house and forgotten to grab it.
If I could instead keep that planner with me and simply write down things like who at the high school is the contact to arrange for student volunteers to addresses of my typical meetings to phone numbers of new friends, it would be simpler. Not surprisingly, this planner includes pages for writing down the names, numbers and addresses that you need for now but may not want to put permanently into your address book.
Along the same lines, the planner includes tear out shopping lists (smart) that are narrow so they don't waste paper, as three fit on a single sheet within the planner and all are perforated to make it easy to remove them.
That's another task I can accomplish while sitting in the car waiting for school to let out or in gymnastics. The list stays in my planner until I'm ready to hit the store, then it's easy to remove so I don't stare at outdated shopping lists months later.
This planner runs from January to December of 2014.  It is 6 by 8 1/2 inches, perfect to fit into my purse.  It's spiral bound, making it easy to flip pages without damaging a spine, and laminated so it doesn't fall apart easily. With your purchase of the 2014 calendar for $13.99, you also get a bonus 2013 calendar for free that contains the same information so you can start off on your organization immediately.
Enter to Win
One lucky reader is going to get their chance to win The Homemaker's Friend Planner for 2014. Use the Rafflecopter form to enter this giveaway. New to Rafflecopter? Watch this 45-second video on how to enter!
Be sure to visit the main Back to School post to find all of our Back to School related giveaways. You don't want to miss out on the amazing prizes.
Michelle may never stop running around Chicagoland, but she always makes time for the important things in her life – her wee ones, cooking, reading, and spending time with friends – and of course, writing. You can see what she's up to on her blog Honest & Truly! or on Twitter where she tweets as @HonestAndTruly.