This post may contain affiliate links. Read my disclosure policy here.
This is a sponsored post, however, all opinions expressed are my own and may differ from others.
As a parent, have you ever encountered a time when you felt like you needed a step-by-step instruction manual? Or, maybe some solid advice from someone who has been in your shoes? It seems like the task of parenting is one where we learn as we go or "on the job."
I have four kids and I know that I personally have felt that way so many times. Right now, I'm trying to figure out how to motivate and instill some self-assurance in my teenage daughter.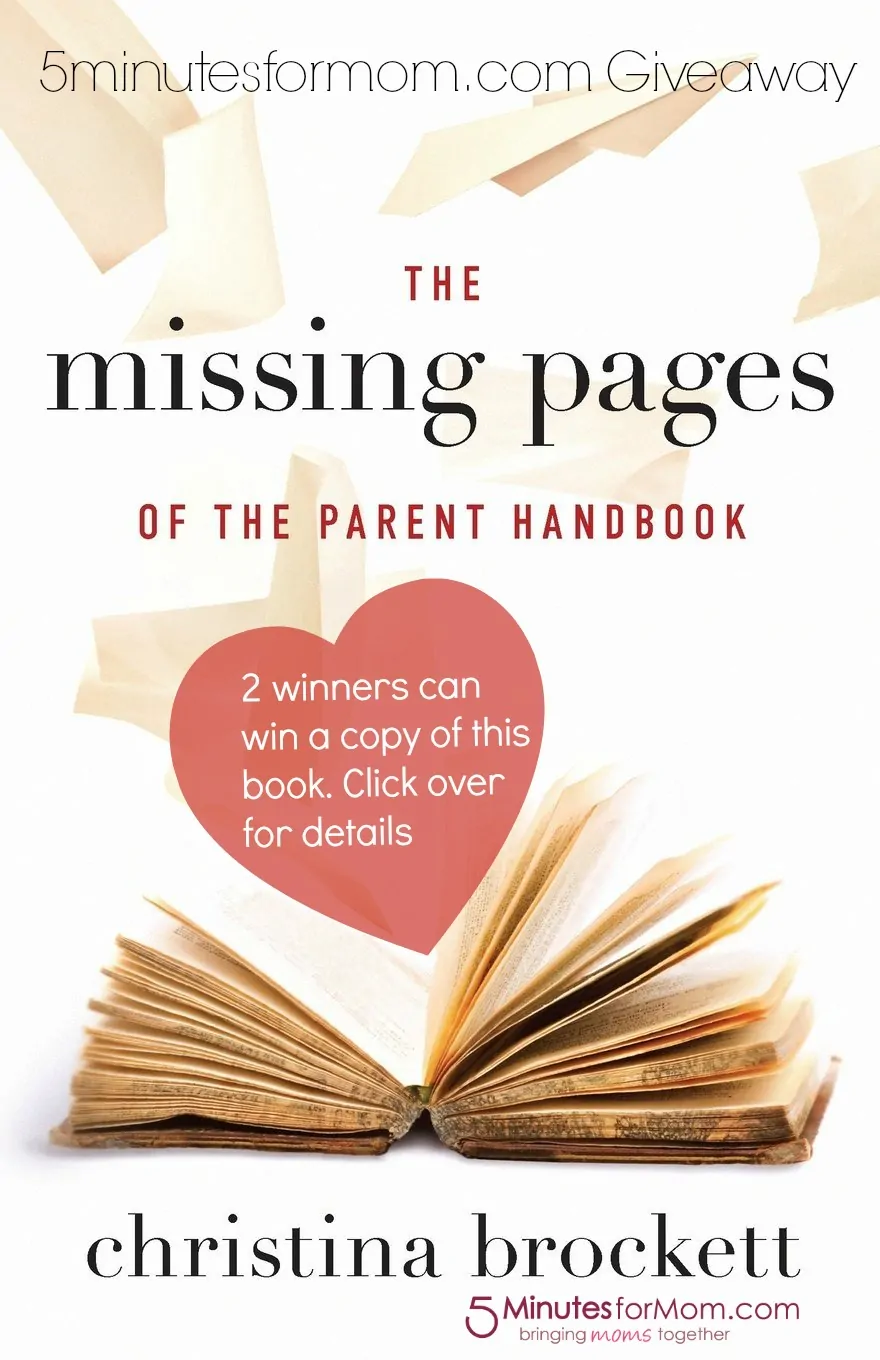 She is so bright and pretty and smart – but, she doesn't always see herself that way. Her lack of confidence is actually holding her back from going out into the world and experiencing new things. This is just one of the many times when I've felt challenged as a mom and like I needed a parenting handbook to guide me along.
Christina Brockett is a working mother, writer, and mom-blogger. She is the author of The Missing Pages of the Parent Handbook.
In The Missing Pages of the Parent Handbook, the author presents a collection of stories from a diverse group of American moms and dads. These stories are from ordinary parents and offer insight into what they have been through and learned from their own experiences. From a mom of a teenage son, we learn how to overcome years of enabling. From parents who have lost a child in the military, we learn how to go on. And, from a husband who discovers his wife has placed their daughter's jeans in the freezer, we learn to laugh at the crazy moments of parenting. In these tales and more, the parents come out wiser in the end and are able to share their take on the difficult but rewarding job of being a parent.
Check out the book for yourself…you might just learn some valuable lessons to add to your own parenting handbook!
Enter to win
We have 2 copies of the book The Missing Pages of the Parent Handbook by Christina Brockett to give away to you all! Use the Rafflecopter form to enter this giveaway. New to Rafflecopter? Watch this 45-second video on how to enter!
So what parenting resource has been a big help to you?