This post may contain affiliate links. Read my disclosure policy here.
It's the time of year for extra healthy eating.
With the holiday feasts behind us, we can now focus on clean eating and healthy living. The best way to make lasting improvements to your diet is usually making small changes that you do consistently.
A few years ago, one of our contributors, Emily Babb, shared some how she uses easy food swaps to help her family eat healthier. I love her advice, so we've updated the post and are sharing it with you again now.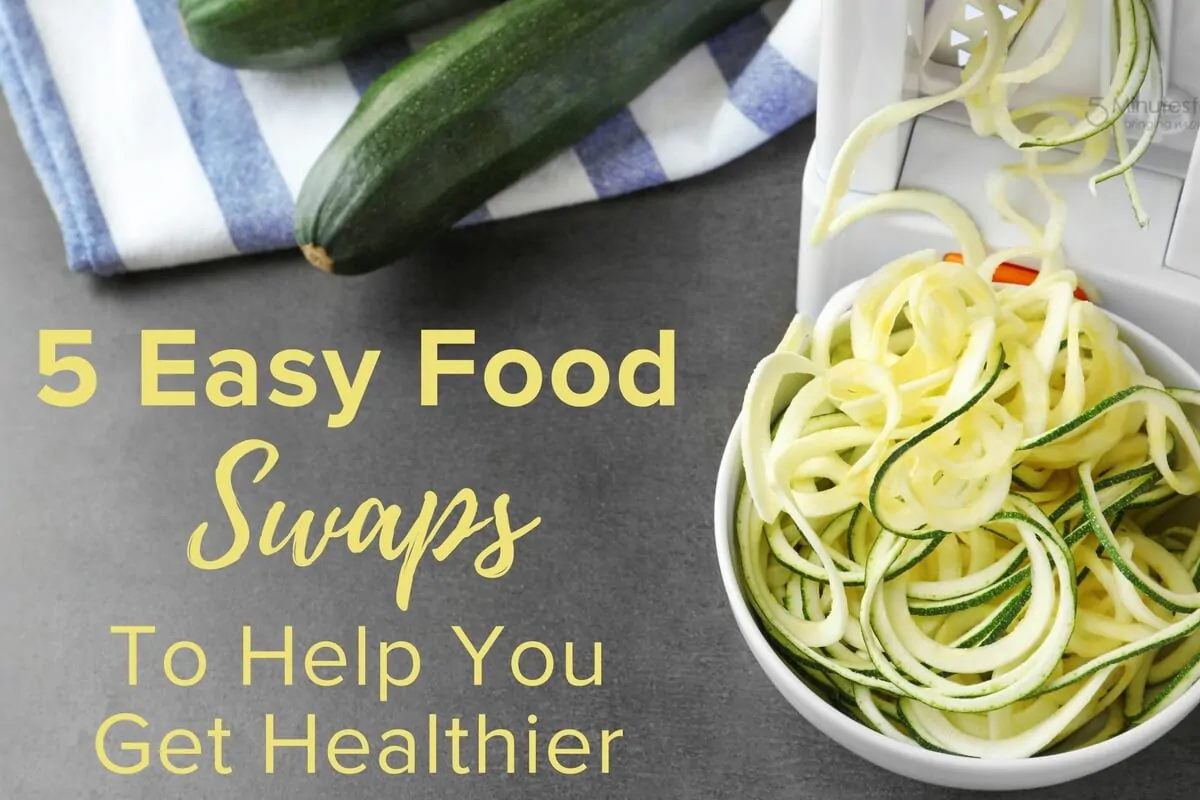 You can use these few easy swap while cooking at home to easily lighten up meals and are more nutritious. While I'm not a nutritionist or doctor, I am just a health conscious foodie whose husband doesn't see the need for healthy swaps. These swaps are tried and true in our household and I can get away with subbing out for the less good-for-you options, while still making the hubby happy.
Instead of sour cream try using non-fat Greek yogurt. Greek yogurt is lower fat as well as higher protein than sour cream. Plus the plain variety offers the same twang as sour cream. The flavor isn't far off and it's great in baking as a crème fraiche/sour cream replacement and as a topping on tacos.

Substitute canola or vegetable oil with healthy fats like coconut or olive oil. I've gone so far as to use olive oil in baking when it calls for canola; my favorite is in banana bread. Using the extra light tasting olive oil is great for baking if you're worried about the taste. I personally use olive oil in everything that calls for oil and no one ever notices a difference in the taste.

When a recipe calls for heavy cream try using fat-free evaporated milk. I've made everything from a chive Dijon sauce to Café au Lait with fat-free evaporated milk and it works out just as well as heavy cream for a fraction of the calories. Now it doesn't whip like whipping cream, but in a sauce it doesn't make a huge difference in taste.

Instead of buying store bought mayo make your own. Using the healthy fat olive oil that we mentioned above you can have your mayo and eat it too. Simply combine ½ cup extra light tasting olive oil with 1 egg, a squeeze of lemon, and a pinch of salt in a blender. Blend on high until it reaches a mayo consistency, refrigerate, and you've got your own healthy mayo to use on sandwiches or in pasta salads. (Note: the mayo will thicken after refrigeration.)

Last but not least is my favorite food swap, using zucchini noodles or spaghetti squash instead of pasta. I love making lasagna with it, another favorite of ours in baked chicken parmesan on spaghetti squash. Spaghetti squash is a great low carbohydrate, low calorie substitution for pasta. Coming in at about 42 calories a serving, spaghetti squash (also known as winter squash) is much lower calorie than its pasta counterpart where a serving is 200 calories on average. If you're on a keto diet or trying to eat low carb, cutting out pasta is key.

Click Here to Tweet —–> Looking to get healthier? Try out these easy food swaps to help you out. #health

These are just a few of the ways I healthy-up our meals without compromising flavor. I'm always looking for new food swaps and would love ideas from you!
For more inspiration, follow our Healthy Food Ideas Pinterest Board.
So tell us, what are some of your favorite food swaps?
Pin it for Later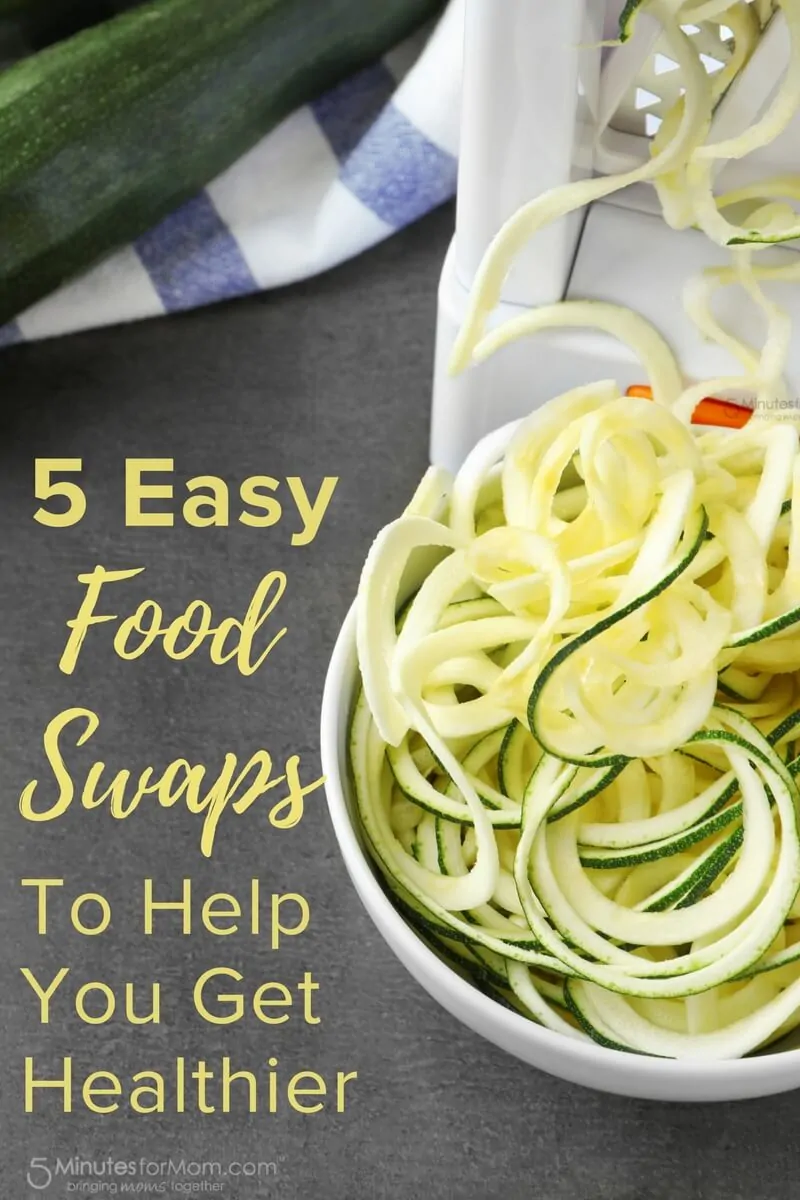 Written by Emily Babb, contributor at 5 Minutes for Mom
Talk with us: @5minutesformom and Facebook.com/5minutesformom
Pin with me at pinterest.com/5minutesformom