This post may contain affiliate links. Read my disclosure policy here.
I have two different experiences when driving with my girls in the backseat.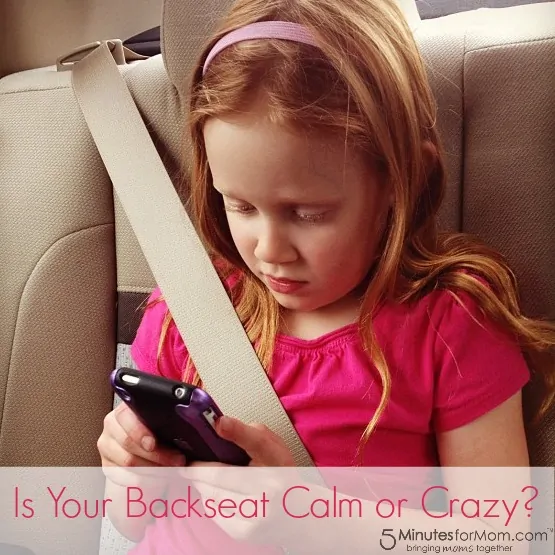 The Calm Times…
The calm times happen when I'm driving ONLY my two girls – Julia and Sophia – in the backseat. 
My girls are pretty mellow most of the time, and as long as it's a short drive, I can give them my iPhone or iPad and they'll quietly play.
But my very favorite drives are when they both suddenly burst into song, sweetly singing a tune they learned at school. It doesn't happen all that often, but when it does, it's the best sound in the world.
The Crazy Times…
The real backseat chaos happens when I'm driving Janice's kids along with mine. Yikes!
Loading up the van with Jackson, Olivia, Julia and Sophia can be a recipe for a loud ride. Turn up the music and block out the noise… because it will be crazy.
But it's not always a funny kind of crazy like in this hilarious video…
Trust me, you MUST watch this… It is the cutest video I've seen in a long time.
Your Turn…
Subaru wants to hear your stories. Share your own backseat story for a chance to win $1,000.
What's life like in YOUR backseat? Do you have any giant animals or just wild and crazy kids?
This is a sponsored conversation written by me on behalf of Subaru. The opinions and text are all mine.