This post may contain affiliate links. Read my disclosure policy here.
Kari Crum, 5m4m contributor is here to share her thoughts on the Wal Mart Movie Center. We have a fun giveaway to share as well, so be sure to enter. While we were compensated to share this information with you, all opinions remain our own.
How many of you have been to see Oz the Great and Powerful in theaters? How many of you own the movie? What was your favorite part? The one thing I have heard more than anything else is that everyone has fallen head over heels in love with Finley. He is just an adorable monkey — don't you think?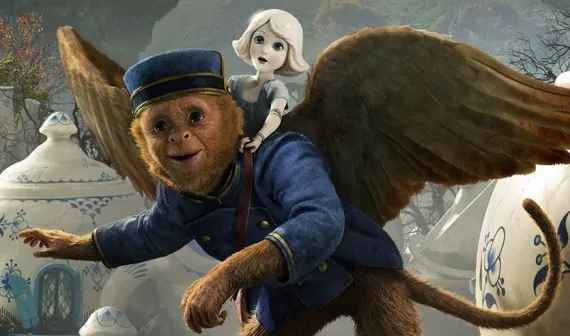 Now — I'm excited to share with you how you can get your very own Finley of your own. Keep reading to find out!
Wal Mart Movie Center
Walmart Moviecenter and T-Mobile are having a special promotion to celebrate the release of Oz the Great and Powerful. In this sweepstakes, which is exclusive only to 5 Minutes for Mom readers, we are giving away a plush Finley from the new movie, along with the original Wizard of Oz on Blu-Ray. To round out the prize, we are also giving away a $100 Walmart gift card and a set of Moviecenter shirts.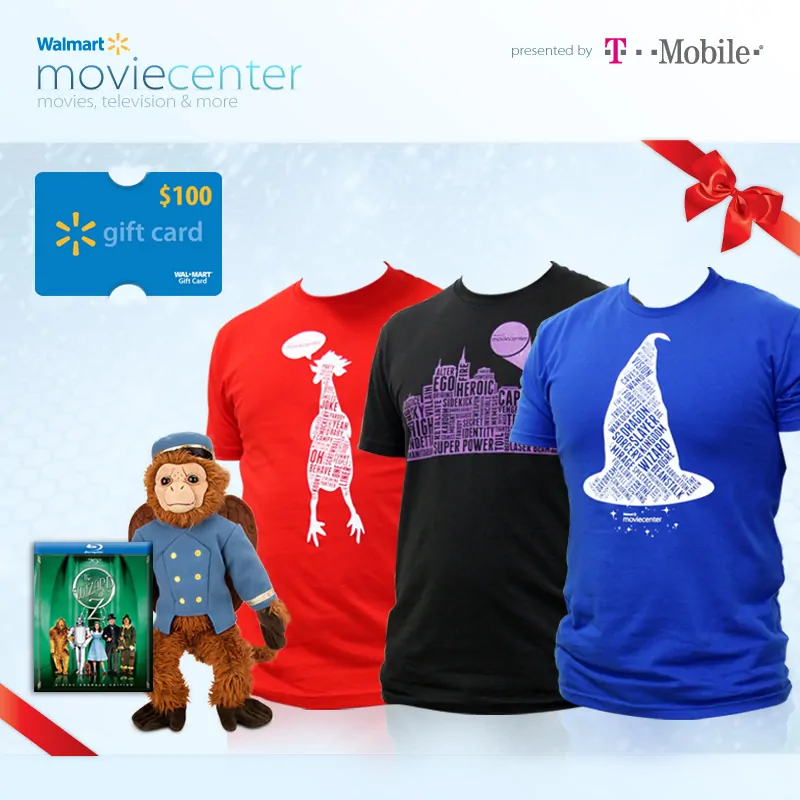 About Oz the Great and Powerful
In Oz, nothing is what it seems.
Oscar Diggs, a less than honorable circus magician, suddenly finds himself whisked from Kansas to the vibrant Land of Oz. Mistaken for the magical wizard the people of Oz have been waiting for, Oscar thinks he has found an easy road to fame and fortune. But, upon meeting three witches, Theodora, Evanora, and Glinda, he soon learns otherwise. Reluctantly drawn into the epic problems Oz and its inhabitants are facing, Oscar must figure out who is good and who is evil. Then, he can use his skills of magical arts and illusion to help save Oz. In the process, he can also transform himself into not only the great and powerful Wizard of Oz, but also a better man.
Oz the Great and Powerful is rated PG for sequences of action and scary images, and brief mild language. Stars include James Franco, Mila Kunis, Rachel Weisz, and Michelle Williams.
Enter to win
Watch and win sweepstakes:
Visit Walmart Moviecenter where you will find three clips from Oz the Great and Powerful — there is the official movie trailer, a scene from the movie, and behind the scenes interviews with the cast. Check them out and come back to leave a comment below telling your favorite part of the trailer or other clips.