This post may contain affiliate links. Read my disclosure policy here.
Since going from a full time working mom to a work at home mom six months ago, I have been on a quest to meet other local mothers. Sounds easy, right?
Not so much.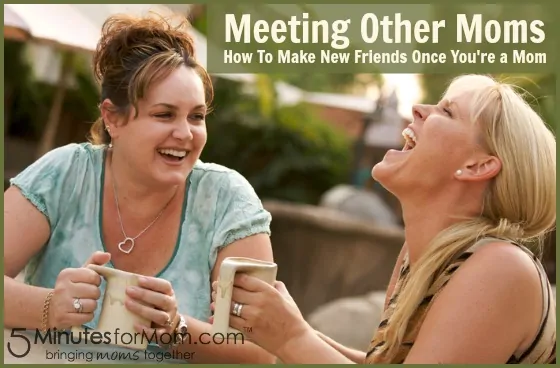 Meeting other moms is like dating, but without the free drinks. It is hard, but it is worth the effort. The relationships I have made with other mothers have been instrumental to my success as a mother (and in maintaining my sanity). Here are some tips that may make your journey to finding mom friends a little easier.
Put yourself out there.

Sounds way easier than it actually is. If you see another mother with a child who is roughly your child's age, go talk to her. It doesn't matter where you are. Being moms, you already have something in common which is a great conversation starter. If she is in the supermarket looking at snacks, ask her for her favorites. Next time you see her around, chat again. After a few chance meetings, you can exchange information and set up your first play date.

Take classes, of the kid variety.

Check out your local baby gym, music school or library. They often hold classes for kids, some of which are free. Once you get there though, refer back to tip number 1. You have to approach the other moms attending the class with their kids to chat.

Be a joiner.

Look for local mom groups in your area. You can use Meetup or just google "mom group" and the area where you live. Or, if you are feeling really ambitious, start your own!

Network.

This seems like a no brainer, but it took me months to think of it. Email or call your friends (whether they have kids or not) and ask them if they have friends with kids who live close to you. If someone new is moving to your town, offer to show them around.

Be patient.

It won't happen overnight. It took hard work for me to meet the great moms that I now call friends. Like dating, I had to kiss a lot of frogs to find the princesses out there. Not everyone you meet is going to become your bestie. But in time, you will be surprised at the number of phenomenal women you will meet. It is definitely worth the effort.
Your Turn
Now that you have read my list, what are your tips for meeting other moms? I'd love to hear your ideas, please share your suggestions in a comment below.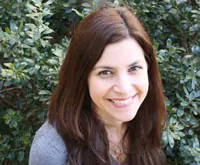 Written by Jamie Lieberman
Jamie is a mom, wife, lawyer, professor and writer. These days, you can find her either writing for her website www.twohappymamas.com, playing with her son or teaching writing at Seton Hall School of Law.