This post may contain affiliate links. Read my disclosure policy here.
Our writer, Connie, attended the Bridgestone "Your Time to Perform Ride and Drive Event" awhile back. Her travel expenses were covered for this event. All opinions still remain her own.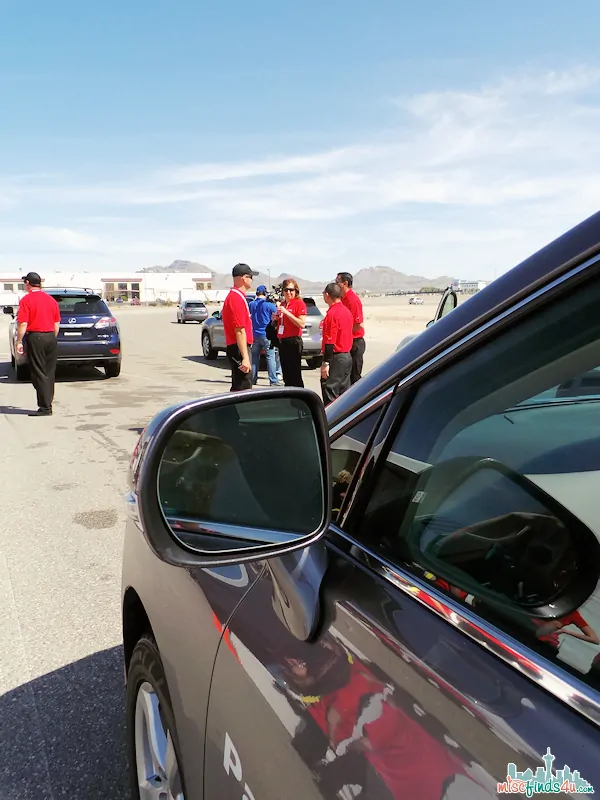 As parents, there are a lot of ways we can work to keep our kids safe, but have you ever considered that the tires you choose can be one of those ways? No? Me either, until I participated in a Bridgestone Your Time to Perform Drive & Learn Event. After a day of driving in identical cars with comparable tires, I learned that what you drive on is as important, if not more, than what you drive in.
 That's because your car's safety features, like the anti-lock braking and traction systems work better with the right tires. Stopping, starting, braking, corning, and more are affected by the tires you choose. But sadly, most of us don't give a second thought to the tires on our cars or worse, like me, shop just by price with little knowledge about the potential for better handling, safety, and even gas mileage!
 Yes, your tires affect how your car performs even when it comes to gas mileage and all it requires to make sure they're performing optimally is for us to check our tire pressure monthly. But how do you know what the right pressure is for your tire? That's the easy part! Most cars have the recommended tire PSI posted right inside the driver's side door on a metal placard. If it's not there, check your owner's manual.
But remember, that's the MAXIMUM PSI recommended for your tires so don't overfill them. Also, if you're relying on that fancy dash indicator light to tell you when your tires are low, you'll actually be giving up performance and gas mileage for some time before it gets low enough to activate the warning light, so manually checking monthly is a much better option.
So how do you know which tire is right for your car and driving conditions? Thankfully Bridgestone has an online Tire Advisor that helps you choose the tire that fits your lifestyle. Whether it's a touring tire that's meant for passenger comfort, or a performance tire  that has a rougher ride but which really sticks to the road, you can easily find out what's perfect for you. My personal favorite tire after driving on all of them? The Bridgestone Potenza RE97AS tires – they have performance and ride in mind.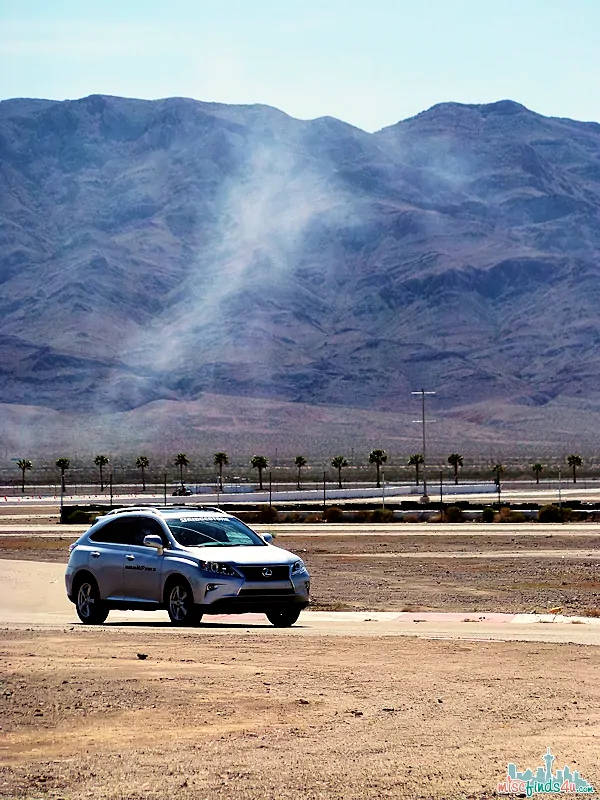 Test driving Bridgestone Tires at the Las Vegas Motor Speedway – the smoke is from the Thunderbirds who were flying overhead.
Want to learn more about the event? Check out my 4-post Bridgestone series.
Connect with Bridgestone
§  Bridgestone Tire Performance Technologies
§  Teens Drive Smart Program – car care, driving experience, video contest
§  Tire Safety – driving tips, maintenance help, and more.