This post may contain affiliate links. Read my disclosure policy here.
Jennifer here, bringing you more fabulous information from Tyson Grilled and Ready Products. Did you know that we are halfway to summer? Keep reading for some very valuable information on how to keep those delicious summer foods in check! This campaign is compensated and we were provided with samples, but all opinions are our own.
Now that Spring is in full swing, I am SO ready for Summer. To me, Summer means picnics, parties, and lots and lots of fun. Everyone always looks forward to the food at bbq picnics (especially me), but those yummy dishes can be filled with high calorie watch-outs.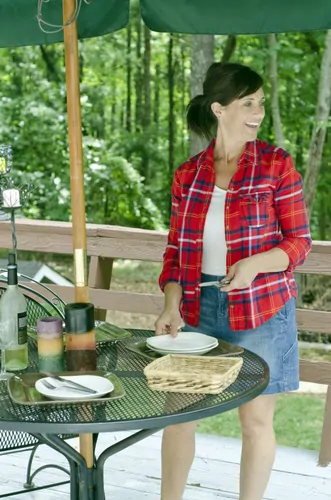 Luckily, Tyson® Grilled & Ready® products offer tons of delicious, guilt-free recipes – with no grill required! You can treat party-goers to a delicious dish without the guilt so you won't wreck your summer slim down.
Here are a list of some of my new favorite dishes that I am looking forward to making this Summer.
Countdown to a Better You
We're halfway to summer, which means there's still plenty of time to join the "Countdown to a Better You!" to win great prizes to reward yourself for eating better to gear up for summer. The program was designed to help consumers look, feel and be their best in time for summer. The more bags of eligible Tyson® Grilled & Ready® products you purchase, the more opportunities you have to win exciting gift codes to top online fitness and cooking retailers!
About Tyson Grilled and Ready Products
Tyson® Grilled & Ready® chicken and beef products are fully cooked with a delicious grilled taste. Available in the freezer and refrigerated sections at local grocers, they are conveniently packaged in resealable bags so consumers can create delicious and smart meals in minutes. Tyson® Grilled & Ready® products are the smartest way to eat right when looking for easy and wholesome homemade meal options.
The chicken is all white meat, fully cooked, 98% fat free, and has no preservatives. The beef products are also fully cooked, carved from real steak, and with no preservatives.
Tyson® Grilled & Ready® products are available at grocery stores nationwide. For more information on these products, visit www.GrilledAndReady.com and www.Facebook.com/GrilledAndReady.
What foods will you be making this summer? How will you watch what you eat?